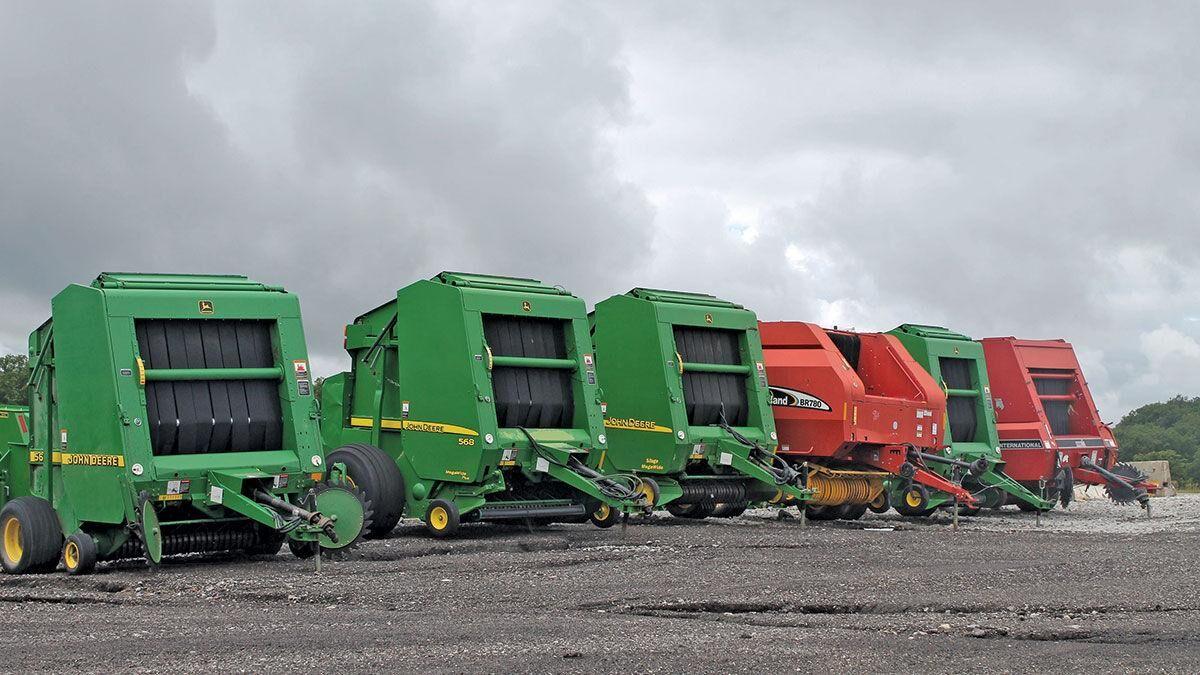 For businesses in the farm machinery sector, the last several months have brought challenges as they work to find enough labor and materials.
Scott Harris, vice president for Case IH, says the issues have been an obstacle for manufacturing. The supply challenges have come right as more farmers are looking to buy machinery.
"Demand has certainly increased," he says. "We've got some supply chain issues. … It's been a challenge for some time."
Harris says his company has been trying to hire more workers to meet the increased demand, although it has not been easy to find skilled workers. He adds it takes time to train workers for jobs such as being a service technician, a position that is particularly in demand.
Harris says there were challenges with this even before the coronavirus pandemic. Many jobs in this sector are great opportunities in rural parts of the country, he says.
"These are high-paying, stable jobs in rural America," he says.
On the demand side, it began to rise as commodity prices surged and farmers received additional COVID-related relief payments.
"The demand for our products really started to escalate the second half of last year," Harris says. "We've had to ramp up."
He says farmers look to invest in their operations when they have money on hand, and the fundamentals that drive the ag economy look good.
"When farm income is good, when commodity prices are good, they make investments," Harris says. "Our equipment isn't inexpensive today, but the return on investment is there."
Getting the materials needed for workers to build tractors and other equipment has been an issue as well.
"Supply chain has been probably our biggest challenge," Harris says. "… It's certainly not unique to our industry."
He says manufacturers sometimes have parts they aren't able to get in as timely a manner as they would like, and the increased challenge is that these parts change. Sometimes wiring harnesses are difficult to get, then semiconductors, then tires. The situation is dynamic.
"We just don't have a lot of stability in the global supply chain," Harris says. "They're backed up. The ports are backed up. There's not as many flights."
He expects the supply chain situation to improve, although that timing is unknown.
"There's no real doubt it'll get better," Harris says. "The real question is when."
The strong demand for farm machinery looks to continue, Harris says.
"Our order loads are solid," he says. "We're selling into next year in a major way."
At the dealership level, they feel the impact of increased demand as well. Caleb Ridge, with the Ag-Power John Deere dealership in Maryville, Missouri, says he has seen a lot of farmers looking to buy both new and used equipment.
"The markets are strong," he says. "The last time a lot of people upgraded was 2012 and 2013, when things were good, even 2014. That equipment was starting to get some age on it."
He says many farmers have lower debt loads and have some more leeway to spend on equipment.
Ridge says manufacturers have been able to supply equipment at a pace fairly in line with usual busy times.
"It's no different from any year that we have had good demand," he says. "You can't order a new tractor and expect it to be ready right away, but that's nothing new."
Tom Lauf, with Lauf Equipment in Jefferson City, Missouri, says it has been hard to keep machinery on the lot.
"[Demand] has been pretty good," he says. "It's been hard to get the equipment that you need. … We generally stock 25 tractors, and last week we had two."
Lauf says he knows manufacturers have faced obstacles.
"On the tractor side of it, I'm sure they've had delays all the way around, with people and getting the materials to make them and the shipping," he says.
Lauf says some products like Bush Hog brush cutters have had surcharges due to steel prices.
Lauf Equipment has been in business 80 years, and Tom Lauf has a long run working with machinery.
"Been doing this 40-some years, I've never seen anything like it," he says.
Despite the challenges, Harris says it is an honor to work in agriculture and build equipment farmers will put to use.
"This is a tremendous industry we work in," he says. "We feel very privileged to be a part of this industry and supporting the North American farmer. Farming never quits, farmers never quit and we won't quit on them either."