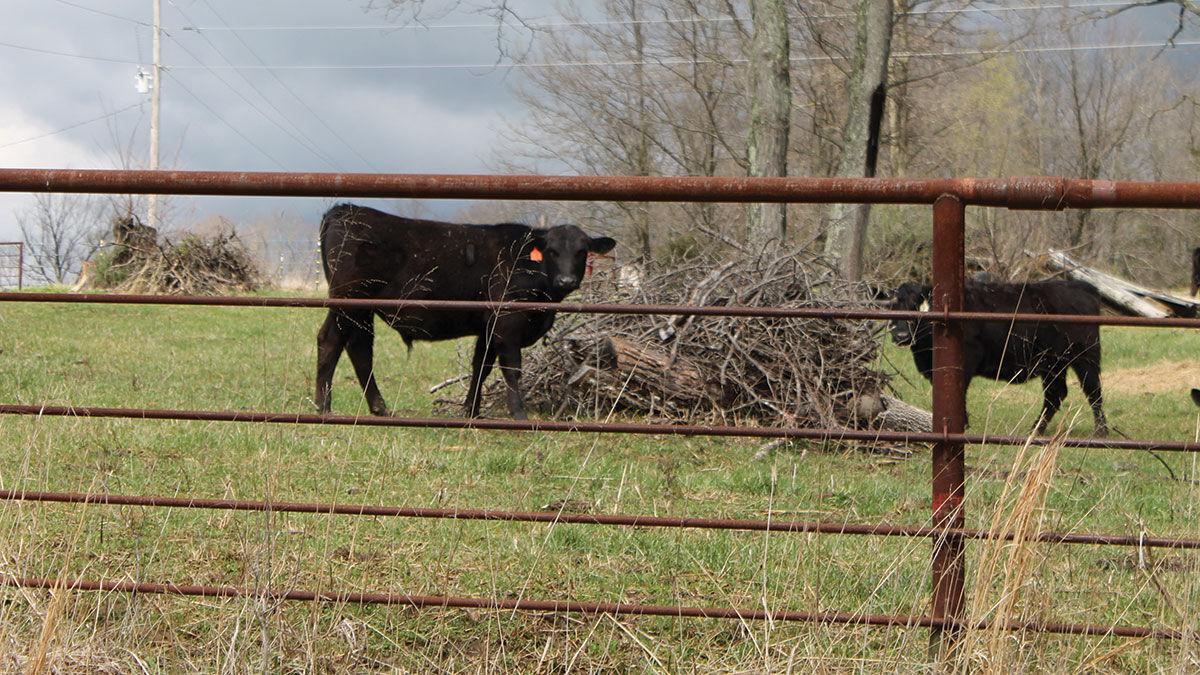 A lot of factors can go into fencing decisions, in particular as some costs go up and a few materials see reduced availability.
Jim Humphrey, a livestock producer and University of Missouri Extension livestock specialist based in Andrew County, says there is no set answer how fencing materials have been affected by some supply issues, but steel in particular has seen supply disruptions. Production challenges during the COVID pandemic and increasing fuel costs have led to some of the impacts on fencing materials.
"That's all over the board. It's like a lot of things," Humphrey says. "If it's got steel, you need to check with your suppliers on price and availability."
He says availability of steel continuous fencing has been one issue he's heard from cattle producers.
"I've got some friends who have built continuous fence, and that's one of their struggles," he says.
Humphrey says producers might need two loads of steel and only be able to get one, for example, before getting the rest elsewhere or later.
Overall, University of Illinois commercial ag educator Travis Meteer says producers have been able to get what they need for fencing, albeit at higher costs.
"It sure seems like prices have gone up," he says. "Inflation is happening. Prices have gone up; availability is OK."
Fortunately, Humphrey has not heard of any issues with plastic fencing parts for electric fences, and in general the electric fence parts are made in countries that have been able to keep producing what is needed.
"A lot of the high-end, higher tensile supplies come from the U.S., New Zealand and Australia," Humphrey says.
Humphrey says good communication with neighbors can be helpful when building a new boundary fence.
"If you're tearing out an old fence, make sure they know you're not trying to move that property line," he says.
Producers can consider hiring to get fence work done, he says. When deciding what kind of fence to build, Humphrey says it is good to think about the type of cows that will be enclosed.
"If you've got mama cows out there and plenty of forage, it doesn't take a lot to keep a mama cow in," he says. "If you've got stocker cows, you need a better fence."
Meteer says cows can be easier than other animals.
"Cows are pretty easy to keep in, compared to sheep and goats," he says. "You can make a lot of different things work."
Location is also important. Humphrey says interior fences might not need to be as robust, but he puts in strong fences along the highway at his place.
"I put in a much heavier fence than I needed because I'm on a blacktop road," he says.
Humphrey says electric fencing remains a popular option and can give producers some flexibility.
"We can run those multi-strand electric fences and do a good job keeping animals in," he says.
Meteer says electric fencing technology has continued to improve and become more affordable and available.
"With solar chargers, poly wire, easy step-in and out posts, you can make a lot of things work," he says.
Meteer likes having electricity along perimeter fencing because it makes it easy to hook in for interior fences.
NRCS and Extension have resources available for producers, and Humphrey says University of Missouri Extension regularly holds local grazing schools that discuss fencing options, as well as a related issue that's key to any fence building plan: access to water.
"What's your water distribution?" he says. "That's probably the most important thing."
Meteer says fencing and water availability go hand-in-hand when it comes to getting the most out of pasture and managing the grazing.
"Good fence and a water infrastructure are really key if you want to make the most out of your acreage," he says.