I watched a documentary recently about the last Blockbuster Video in the world. Ironically, as I streamed this documentary, it made me wistful for the days of video stores.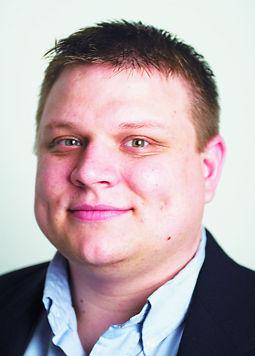 It was much more of an experience back in those days. Renting a movie was a treasure hunt. Sometimes you'd find what you were looking for, sometimes you'd find a different gem altogether.
I had a system, and it was equal parts patience and persistence, but I always got my movie. I'm sure there was a handful of video store employees who hated to see me saunter to the counter every time I heard the "thud" of VHS tapes being returned in the drop box. I'd ask if that person had just returned Terminator 2 or whatever was the must-see film on home video at the time, in hopes that I could intercept it before they put it back in stock. If it happened that a hot new release was readily available, I was disappointed, and also a little wary. In those rare instances I'd assume the movie must not be that good since there were unrented copies on the shelf, and I would then spend at least another hour finding a backup movie.
Sometimes the process of renting a movie took longer than the movie itself. This came in handy on date nights. I rarely had much money, so any activity that could prolong the date and not cost anything was good in my book. Looking back though, I realize I could have just grabbed the first movie I saw and then spent all the movie-searching time doing other things with my date that didn't cost money. But I was naive, and honestly didn't have that many date nights, much less ones that would outshine the experience of watching Gladiator with deleted scenes and director commentary.
For legal purposes, I have to point out that my wife is not included in this group of bad dates, and that an evening in her company is exponentially better than Russell Crowe chopping people's heads off and fighting tigers, and that she has excellent taste in movies. (Legal purposes being I don't want her to get a lawyer and leave me.)
Much like the video store of yore, we have a great selection to choose from in this issue of Land & Livestock Post. We have news on row crops and livestock, as well as information about upcoming programs and conferences. We also have a lot of upcoming sales and events, so be sure to mark your calendars. Hope you enjoy it, and as always, thanks for reading.
---