Not too long ago, my son asked for a boomerang. This may sound random and odd, unless you've ever had an 8 year old. Kids at that age ask for every single thing, and the fact that they don't have the thing they are asking for is an injustice against them and all humanity. "No, you don't need a Tweety Bird car air freshener," is a phrase I have had to say before when I took my son to the auto parts store. So, I wasn't necessarily shocked when he asked for a boomerang.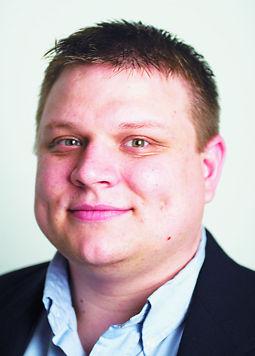 I took it as a teachable moment, and tried to explain to him the heartache and frustration associated with boomerang ownership. Of course, he didn't believe me, and that is when I knew that he would have to find out on his own, just like I had to.
I had a boomerang when I was his age, and we lived on a heavily wooded lot. Mastering the aboriginal weapon was no easy task in itself, and cedar trees did not help. My routine was about equal parts throwing and climbing trees to retrieve the aforementioned throw.
One day I stashed my boomerang in my Mom's car with plans to practice at the baseball field after practice. A big open area like that was just what I needed to become a pro. When my mom arrived to pick me up after practice, I asked if I could throw my boomerang for a bit. She said no. This really messed up my plans. But, I figured I had time for one good throw as we were getting in the car.
In my mind it went like this: I would throw the boomerang, open the door and get in the car, roll down the window, stick my hand out,and catch the boomerang on its return, just as my mom was pulling away from the park.
Here is what happened: I threw the boomerang about 40 yards in a straight line. It never turned, or boomed or ranged. My mom got mad, and I got in trouble.
Circling back to present day, I may get my son a boomerang even though I know the heartache it may bring. Or, maybe he'll be really good at the boomerang. I'm not sure what you do with such a skill other than make your father jealous, but I wish him the best in his boomerang endeavors.
One thing my son has yet to ask for is for me to tell him what type of forage is best for winter feed. Well, if that ever comes up, I can just point him to this issue. In our cover story, we look at the different options for winter feed forage and explore the benefits of each. In this issue we also have information about upcoming events as well as news from around the ag industry. Be sure to check out our advertisers for the latest products and services as well as sales that will be coming up soon.
Hope you enjoy this September issue and, as always, thanks for reading.
Be the first to know
Get local news delivered to your inbox!