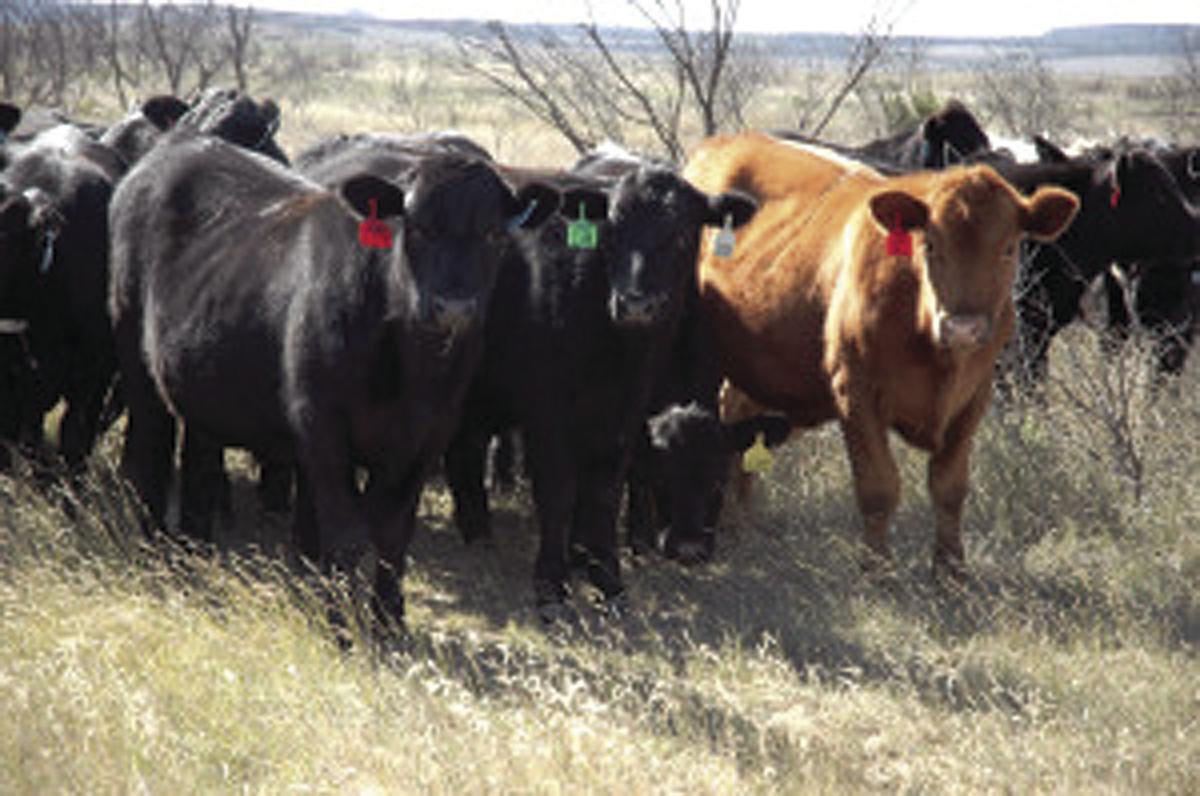 The agenda for the April 28-29 Texas A&M AgriLife Hemphill County Beef Conference is finalized with the theme of "Restoring the Roots." The conference will be in the Jones Pavilion, 1101 N. Sixth St. in Canadian.
Special guest speakers are Sarah Huckabee Sanders, former press secretary for President Donald Trump, and Pastor Jason Nobles and John A. Smith from the movie Breakthrough. Nobles and Smith will present "Life Worth Living" and Sanders will present "Living Inspired and Restoring the Roots of Our Heritage for Future Generations."
Andy Holloway, Texas A&M AgriLife Extension Service agriculture and natural resources agent for Hemphill County, said this event has grown over the years and the excitement over the speakers and the overall agenda has sparked early registrations and inquiries.
The cost for the two-day conference and tour is $125, and a spouse ticket is $100. Go to www.hemphillcotxbeef.com/ for advance registration. Participants can also call the AgriLife Extension office in Hemphill County at 806-323-9114 or contact Christa Perry at christa.perry@ag.tamu.edu to register or receive additional information.
The two-day ticket includes 10 speakers, three meals, a cattle-handling presentation and more than 60 agriculture trade vendors. Also, three Texas Department of Agriculture continuing education units -- one each in the general, laws and regulations, and pesticide categories -- will be offered from the two days of presentations.
The evening dinner April 28 will feature a presentation by Paul Dykstra with Certified Angus Beef along with the Rancher of the Year recognition.
Other speakers and topics on April 28 will be:
• Troy Applehans, CattleFax market analyst in Denver, "Past, Present & Future."
• Shannon Ferrell, Oklahoma State University agricultural economics professor in Stillwater, Oklahoma, "Estate Planning for Ranchers and Farmers."
• James Henderson, B3R Ranch board of directors in Memphis, "Sustainability: Is It Possible?"
• Colin Seis, owner of Winona operations in New South Wales, Australia, "Ranch Pasture Soils, Grass Production, Stocking Rates" - Part 1.
April 29 speakers and topics will be:
• Collin Seis, "Ranch Pasture Soils, Grass Production, Stocking Rates" -- Part 2.
• Luke Bradford, ST Genetics regional sales managerin Anderson, "Is Sexed Semen Feasible for Commercial Beef Cow Programs with $20/cwt Spread between Steers and Heifers?"
• Jason Smith, AgriLife Extension beef specialist in Amarillo, "Ranching for Profit Utilizing Better Nutritional Systems Approach."
• Ron Gill, AgriLife Extension state beef cattle specialist in College Station, "Cows Do What to the Planet?"
• Gill and Smith, "Beef Quality Assurance."
Texas A&M AgriLife photo by Kay Ledbetter
Speakers at the Hemphill County Beef Conference will discuss the latest in ranch management practices.