I went to the dentist the other day. I didn't have any cavities, but they did say my blood pressure was a tad high. This didn't surprise me too much since my diet lately has mirrored that of a dumpster-diving raccoon, and my gym attendance has been about the same as the aforementioned raccoon. But the dental hygienist wasn't too concerned, because she said everyone's blood pressure is a tad high when they are at the dentist's office.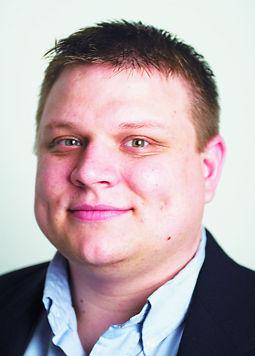 That got me thinking — not about eating right or working out, but about if people have anxiety from the dental work itself, or if the blood pressure spike is because they know they will have to lie about flossing.
My mom was my dental hygienist most of my life growing up. I didn't have much anxiety from that and was rather comfortable in a dental chair. She also didn't make me lie. She knew my flossing was not a daily, or even weekly, routine. She didn't downplay flossing's importance, but she also never made it seem like flossing was the linchpin holding the whole of dental health together.
When I got older and started scheduling my own dental appointments with hygienists who were not my mother, the questions started. I decided I would be honest, and I flat-out told my dentist I didn't floss, and that I did not plan on starting. That led to lectures, warnings and an air of judgment, and I suddenly regretted rocking the boat. Now I lie.
If questioned, I will go on and on about my dental floss preferences — waxed versus unwaxed, cinnamon or mint, the new dental picks compared to the traditional string floss — all while trying to avoid my reflection in the tiny dental mirror the hygienist holds so as to not see the monster I have become. But the judgment is gone, remarks fly about how great my teeth look followed by urgings to keep up the good work. And maybe the tale of deceit I weave makes my blood pressure go up a little, but I'd rather start exercising than flossing. So the lies will continue.
Something that I can be completely honest about is how great an issue we have in store for you. In this issue we look at technology and how it will impact farming. We also have news and information from around the ag industry. The spring sales are already on the horizon, so be sure to check out our advertisers and plan accordingly. Hope you enjoy it, and as always, thanks for reading.
---