Tory Lanez found guilty of shooting Megan Thee Stallion
The 'Luv' hitmaker - who did not give evidence during his nine-day trial - was convicted of all three charges, assault with a semiautomatic firearm, carrying a loaded, unregistered firearm in a vehicle and discharging a firearm with gross negligence, in relation to the July 2020 incident by a jury in Los Angeles on Friday (23.12.22).
The 30-year-old rapper - whose real name is Daystar Peterson - showed "no visible reaction" as the verdict was given and he will be sentenced on 27 January, with the charges carrying a possible maximum punishment of 22 years and eight months in prison.
Lawyers working on behalf of Meghan welcomed the verdict.
Alex Spiro told People magazine: "The jury got it right. I am thankful there is justice for Meg."
Following the verdict, the 'Hot Girl Summer' hitmaker was praised by Los Angeles Country District Attorney George Gascón.
Salt Bae banned from major soccer tournament after World Cup antics
Salt Bae has been banned from a major soccer tournament following the 2022 World Cup.
The Turkish chef - whose real name is Nusret Gokce - broken a key FIFA rule after making his way onto the pitch after Argentina's win over France in the final, and he even held and kissed the iconic trophy as he posed with the players.
According to FIFA rules, the 18-carat gold trophy - nicknamed the Jules Rimet - can only be touched by winners of the tournament and heads of state.
The rules state: "The original FIFA World Cup Trophy can only be touched and held by a very select group of people, which includes former winners of the FIFA World Cup and heads of state."
Now, he has been barred from attending the US Open Cup final, which is the longest running soccer tournament in the United States.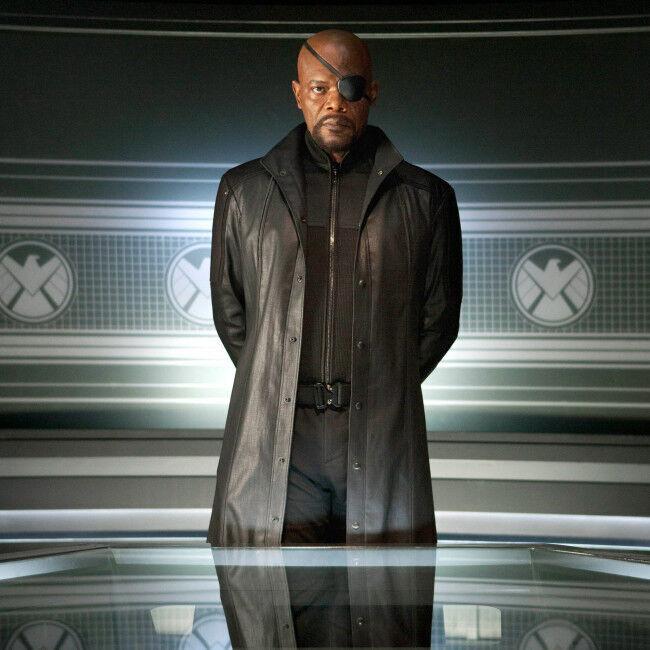 Samuel L Jackson's Twitter account 'likes' string of hardcore porn
Samuel L Jackson's 74th birthday was marked by fans noticing his Twitter account had "liked" a string of hardcore pornography sites.
The 'Shaft' actor's favoured tweets feed was filled with videos from Twitter user @blackpanda_00, which included a man involved in an intimate act and men and women having sex, as well as other explicit clips.
It is unclear whether the likes are the result of his Twitter account being run by a third party or if the actor, who turned 74 on Wednesday (21.12.22), may have been hacked.
After Samuel's name started trending due to the likes, they were removed - but not before his followers screen-grabbed them and shared them online with comments about his supposed taste in adult material.
One fan joked he had an "old freaky a**", while others leapt to the 'Snakes on a Plane' veteran's defence, saying he had every right to like porn.
Celeb news for the week of Dec. 19
Chris Pratt stung on eyeball by a bee
Chris Pratt got stung in the eye by a bee.
The 'Guardians of the Galaxy' actor admitted he had a "false sense of security" after watching videos of Texas-based beekeeper Erika Thompson, who regularly handles the creatures and their hives without protective gear, but his idea he could "control" the stinging insects quickly backfired.
Wearing sunglasses, he said in a video shared to his Instagram account: "So I've been following this bee lady on Instagram, she's so cool and brave and she goes in front of these hives of bees and says, 'They're very calm today. I'm going to remove the bee, I'm going to use my bare hands to sift through the bees and look for the queen.'
"So it's built up this false sense of security in me to where I said, 'I think I can control bees, too.' "
The 43-year-old actor decided to attempt to get close to some bees earlier this week, believing the buzzy honey-makers to be "calm".
He continued: "So I saw a beehive two days ago and I went towards it and the man standing next to me said, 'Be careful, there's bees,' and I said, 'These bees look very calm.'
"And I just stared at these bees and then one of the came out and stung me in the eyeball. So, anyways, f*** that bee lady."
Chris then took off his sunglasses and showed off his swollen eye.
He tagged Erika in his post and wrote: "@texasbeeworks you inspire me! But for real tho…"
The "bee lady" quickly replied to the message and urged Chris to focus on his acting career instead, referencing his upcoming role in video game movie 'The Super Mario Bros.'
She wrote: "Wait - so now you're going to be a plumber and a beekeeper @prattprattpratt?! If you leave saving the bees to me and other professionals, you can focus on saving the Princess, Mario."
Beyonce performing first concert in five years
Beyonce is set to give a concert for the first time in almost five years.
The 41-year-old superstar - who released her highly-anticipated seventh studio album 'Renaissance' earlier this year - has not performed a full-length concert since 2018 but is reportedly gearing up for an hour-long show at the five-star Atlantis The Palm resort in Dubai on January 21, following in the footsteps of fellow pop legend Kylie Minogue.
A source told The Sun newspaper's Bizarre column: "Beyonce is being lined up to sing at Atlantas as part of a huge event. The hotel has put on a range of massive performances recently, with Kylie Minogue booked in to perform on New Year's Eve."
The insider went on to add that invites have already been sent out for the event and teased that tickets to see the 'Crazy in Love' hitmaker - who is thought to have signed a deal worth £20 million for the show - are like "gold dust", noting that several celebrity guests will be in attendance.
The source added: "Invites have been sent out for the event with Beyonce - which is being billed as an hour-long performance - and it's the hottest ticket in town. Afterwards, there is a party with Swedish House Mafia who are booked to do a DJ set. This will be Beyonce's first proper live show since she performed at the Global Citizen Festival in Johannesburg in 2018.
"Tickets are like gold dust and it will be a who's who of the showbiz world on the night. "
Kate Bush had 'rollercoaster' 2022
Kate Bush has had a "crazy, rollercoaster" year.
The 64-year-old singer has reflected on the ups and downs of 2022, including the "horrific" invasion of Ukraine by Russia, the death of Queen Elizabeth, and her own career resurgence after her 1985 single 'Running Up That Hill (A Deal With God)' featured in 'Stranger Things'.
In a message shared to her website titled 'Merry Christmas', Kate wrote: "I don't think any of us have ever known a year like this one.
"Life became incredibly frightening in the pandemic, but just as we think it might be over soon, it seems to keep going. It's a bombardment -- the horrific war in Ukraine, the famines, the droughts, the floods… and we lost our Queen.
"It's been a crazy, rollercoaster year for me.
"I still reel from the success of ['Running Up That Hill'], being the No 1 track of this summer. What an honour!(sic)"
After being featured in the show, the track topped the charts in the UK and Australia, went to number three on the Billboard Hot 100 and returned to the top 10 of the Alternative Airplay chart after a 28-year absence.
And Kate admitted it was "such a great feeling" being introduced to a whole new audience.
She said: "It was such a great feeling to see so many of the younger generation enjoying the song.
"It seems that quite a lot of them thought I was a new artist! I love that! Again, thank you so much to everyone who supported the track and made it a hit."
The 'Wuthering Heights' hitmaker closed her post with a message of hope.
She wrote: "I used a little robin in some of my Christmas gifts to friends this year. I felt that this humble little bird, which symbolises Christmas could also symbolise hope in the context of Emily Dickinson's beautiful words: Hope is the thing with feathers that perches in the soul.
"I'd like to think that this Christmas when joy is so hard to find, hope will perch in all our souls. Merry Christmas!"
James Cameron wanted to avoid 'Stranger Things effect' on Avatar sequels
James Cameron shot the 'Avatar' sequels together to avoid "the 'Stranger Things' effect".
The 68-year-old filmmaker cast Trinity Jo-Li Bliss as Tuk when she was around seven years old and she is now 13, while 18-year-old Jack Champion was 12 and "growing like a weed" when he was brought in to play Spider, so he decided to film new movie 'The Way of Water' at the same time as the third installment and part of the fourth in order to avoid his young co-stars growing rapidly over the course of a more spaced-out filming schedule and making what plays out on screen look less realistic.
He told Entertainment Weekly magazine: "Otherwise, you get -- and I love 'Stranger Things' -- but you get the 'Stranger Things' effect where they're supposed to still be in high school [but] they look like they're 27.
"You know, I love the show. It's okay, we'll suspend disbelief. We like the characters, but, you know."
Although shooting three films at once was a daunting prospect, Zoe Saldana - who reprises her role as Neytiri alongside Sam Worthington as Jake Sully - insisted she was never "uncomfortable" with the plans and credited the director for his openness for things running smoothly.
He said: "We did read-throughs, we discussed extensively where we were, we defined those beats that distinguished two from three.
"So from where I was standing, I never felt that it was uncomfortable or anything, but that just has to do with the amount of time that we took in preparation for this.
"Jim makes you a part of the whole process and hears you. Every need that you have, he takes great attention to that detail and tries to the best of his ability to accommodate and incorporate your input."
Brendan Fraser had vertigo after prosthetic removal
Brendan Fraser suffered vertigo when his prosthetics were removed each day after filming 'The Whale'.
The 54-year-old actor plays a 600lb recluse in Darren Aronofsky's movie and while he found the "apparatus" he donned for the part to be "cumbersome", it was very helpful to his performance, even though he ended up feeling ill without it.
He said: "Wearing the apparatus to play this role was cumbersome and with good reason - it helps.
"Look, I'm a big guy and I can perform my little heart out all I want.
"But to create the character, I had to wear a great deal of prosthetics and make-up.
"It took, on average, four hours to apply it each day and an hour to remove it. When it would come off, I had vertigo."
Brendan's co-stars found the prosthetics changed more than just his appearance.
Hong Chau told Empire magazine: "People have asked me what I thought when I saw him in his prosthetic suit for the first time.
"That, honestly, was not even the first thing I noticed.
"It was more the light in his eyes changed and there was just a different person.
"He truly transformed and it was not an outward transformation."
Darren was determined for make-up and prosthetics artist Adrien Morot not to hide his lead's face with the suit.
He said: "I want every wrinkle, every crease to be free to sing…
"Every other film we could look at did it poorly. It was often just a crude joke or punchline for, often, a character that was the punchline or was evil.
"And we were doing the exact opposite here. We wanted people to empathise with this character and believe he existed in three dimensions, in reality."
Ellen DeGeneres reveals how she will be paying tribute to Stephen tWitch Boss over Christmas
Ellen DeGeneres will be using music and dance to remember Stephen 'tWitch' Boss over Christmas.
The DJ - who served as a producer on Ellen's self-titled chat show from 2014 until its conclusion in 2022 - took his own life earlier this month at the age of 40 and now the 64-year-old comedienne has revealed that while she will "never make sense" of the tragedy, she wants to use humour to honour her late friend.
Speaking in a video posted to Instagram, she said: "I just wanted to say the past 11 days have been really tough for everyone. Everyone is in pain and trying to make sense of it and we'll never make sense of it. I think the best thing that we can do is to laugh and hug each other and play games and dance and sing. That's the way we honor him. We do the things that he loved to do, which is dancing. He loved music. He loved games."
The 'Finding Nemo' star went on to urge her 129 million followers to "love each other" and "check in" on others over the festive period as she reminded fans that Stephen - who is survived by his wife Allison Holker, 34, and their children Weslie, 14, Maddox, six, and three-year-old Zadia - was a man of "pure light."
She added: "Hug each other and love each other and let people know we're there for them and check in on people. I know it's not a happy holiday, but he was pure light as everybody in the comment section said. If you knew him, you knew that. If you didn't know him, you saw that. Let's honor him and think about him and send love to one another."
Lupita Nyong'o dating Selema Masekela
Lupita Nyong'o is dating Selema Masekela.
The 'Black Panther: Wakanda Forever' star has made her relationship with the 51-year-old sports reporter Instagram official, with the pair both posting the same video of them snapping their fingers and changing into new outfits while Iniko's 'The King's Affirmation' plays in the background.
Lupita, 39, captioned her post: "We just click! [heart emoji] @selema #thisismylove #nuffsaid.(sic)"
And Selema wrote on his: "Hearts are synched. My whole and actual love @lupitanyongo. [three heart emojis] #outkickedthecoverage [wink face emoji] (sic)"
Lupita's famous friends were quick to comment on the posts, with Ava DuVernay sharing a black heart emoji, while Janelle Monae added two heart-eye faces and wrote: "Obsessed."
The 'Us' actress recently reflected on how much exercise benefits her mental health, but she admitted she prefers to "play tag" with her friends to stay active than hit the gym.
She said: "For me, working out is very much a part of my mental health regimen. I find that I grow very lethargic when I don't work out, and it changes my mood. For my own sake, and the sake of the people who I'm hanging out with, it's better if I work out. It's about caring for yourself.
"I've come to realise that working out does not require a gym. You can work out with your body weight, which I love.
"Personally, if I find ways to make my workouts easily achievable, it's more likely I will commit to them. I have a jump rope that I love to use. I will play tag with my friends and get my heartbeat going. I think moving is important."
Lupita also spoke of how she loves to find "new and surprising" parts of Kenya when she returns to visit.
She said: "It's always good to go home. I'm looking forward to spending time with family.
"I love to visit my country, because I always find it new and surprising. We have so much diversity and topography, our landscape. I like to go and explore different parts of the country.
"It never goes old visiting different parts of my home. I think you take it for granted until you leave - that's when you really start to appreciate it."
Tamar Braxton hospitalised with flu
Tamar Braxton feared she was going to die when she fell ill with flu.
The 45-year-old star had been enjoying the holiday season with her friends but needed emergency assistance after struggling to breathe, and was shocked when she was taken to hospital and eventually told what was wrong.
She wrote on Instagram: "This isn't an attention post… this is an ATTENTION post.
"Literally I was with my best friends @normankgyamfi and @wardellmalloy shopping and doing Christmas fun s*** and the VERY NEXT DAY I had to be taken to the hospital by AMBULANCE, needed oxygen cause I thought God was taking me home cause I could not breathe and my chest was on FIRE!!
"I was taken to @northsidehosp and was met by the BEST nurses and doctors including @therealdrjackie to find out what's wrong.
"Yall, I have the FLU and let me tell u it's worse than COVID in my opinion.
"I'm on 5 different medications. (sic)"
Tamar urged her followers to "be careful" and not mix with others more than they need to in order to minimise their chances of contracting the virus too.
She added: "..please be careful.. I wasn't around a lot people and have NO IDEA where it came from.. enjoy y'all holiday AT HOME.. u don't want this (sic)"
The 'Surreal Life' star has been placed in isolation to prevent her passing the virus on.
She concluded: ".. oh yeah I'm completely isolated cause it's hella contagious I love y'all for real.(sic)"
Tamar's mother, Evelyn Braxton, 74, was among the first to respond to her post.
She commented: "Love you. Get well soon Tamar. [heart emoji].(sic)"
Hardest working member of Royal Family revealed
Princess Anne has again been confirmed as the hardest-working member of the Royal Family.
The Princess Royal, 72, carried out 214 engagements in 2022, which included trips to America and the Falkland Islands.
It meant she racked up the highest number of official engagements out of the working royals.
The results come after it was revealed for the late Queen Elizabeth's Platinum Jubilee - which marked the monarch's record 70 years on the throne before her death on September 8 aged 96 at her Balmoral estate - carried out more than 21,000 engagements during her reign.
Her work was analysed by the Court Circular, which is the official registry of visits and duties by senior royals.
It comes after Anne topped the league for most royal engagements last year, which saw her attend 387 - as well as in 2018, 2016 and 2015.
Her brother King Charles, 74, was second in this year's ranking, completing 181 engagements, while his younger brother, Prince Edward, 58, was third with 143 engagements - followed by his wife Sophie, Countess of Wessex, 57, who completed 138.
The Prince of Wales, 40, attended 126 official appointments, and hosted his global environment project The Earthshot Prize, which had its second annual awards ceremony this year in Boston.
His wife Catherine, Princess of Wales, also 40, came ninth in the royal engagements rankings with 90 appearances completed, with Charles' wife Queen Consort Camilla, 75, in sixth with 102.
Mike Tyson 'told by Tucker Carlson he could smoke weed at his house'
Mike Tyson was reportedly told by Tucker Carlson he could smoke weed at his house.
The Fox News anchor, 53, is said to have invited the former heavyweight champion, 56, to his mansion before the ex-fighter appeared on his Fox Nation streaming show 'Tucker Carlson Today'.
Page Six added insiders said Mike thought he would have to turn down the invite as he didn't believe he'd be able to light up indoors.
But the outlet said a source revealed ultra-Conservative Tucker "assured Tyson, who appeared on the show Wednesday (14.12.22) that he was quite welcome to stay - and to blaze away to his heart's content".
The insider added: "Tucker told him that it's not his thing personally, but he had no problem with Mike smoking while he was there."
Mike, the undisputed world heavyweight champion from 1987 until 1990 - recently admitted he and his ex-NFL player friend Eben Britton, 35, smoke about $40,000 worth on his California cannabis farm each month.
Page Six recently reported Mike's line of cannabis edibles includes a disfigured gummy in the shape of Evander Holyfield's ear, which he infamously bit in a 1997 bout.
The boxer's chat with Tucker sparked controversy after he admitted his aim was to kill his opponents in the ring.
Mike, born Michael Gerard Tyson and dubbed 'Iron Mike' and 'The Baddest Man On The Planet', declared: "'My adversity inspired me to be more than what I truly was… my mentality was - the more you hurt him, the more people will love you."
Offset faking smiles as he struggles to keep 'head up' after Takeoff's killing
Offset is faking his smiles as he is struggling to keep his "head up" following Takeoff's killing.
The rapper, 31, shared his ongoing grief over the death of his cousin and Migos bandmate and told fans ahead of Christmas life is "not easy".
He tweeted on Wednesday (21.12.22): "S*** not easy fake smiling and s*** tryna keep walking with my head up."
Offset has also recently tweeted about being in a "dark place" and how he is trying to "push through the pain".
His latest message about struggling to smile prompted a flood of well-wishes from fans who also shared their own experiences of losing loved ones in an attempt to comfort the musician, whose real name is Kiari Kendrell Cephus.
He spoke out after 28-year-old Takeoff - born Kirshnik Khari Ball - was fatally shot in the head and back outside a bowling alley on November 1 at around 2.30am.
Offset delayed the release of his new album 'Father Of 4', which was due for release on November 11, in the wake of the shooting.
He recently said on Instagram his grief over Takeoff's death was "unbearable", adding: "The pain you have left me with is unbearable. My heart is shattered and I have so many things to say, but I can't find the words.
"I've been going to sleep and waking up hoping that all of this is a dream, but it's reality, and reality feels like a nightmare.
"Every time you would see me, you didn't give me a dap you gave me a hug. I wish I could hug you one last time.
"I know someone with a soul like yours is in heaven now. I hope you can see how much we love you and miss you. You have left a hole in my heart that will never be filled… give me strength, give your brothers strength, give your family strength. Even though I know you will always be with us, throw me a lil sign or a beautiful dream. I love you forever, 4L and after."
Takeoff's suspected killer last month allegedly looked up how to secure fake plane tickets to flee the US.
Police and prosecutors claim Patrick Xavier Clark, 33, searched for information about using fake tickets and obtaining an expedited passport after he was arrested on December 1.
He also allegedly made repeated online searches about whether he was a suspect in the case.
The accusations - denied by Clark via his lawyers - emerged in a court hearing on December 15, though Clark's lawyers claimed he had no intention of fleeing Houston.
Clark has insisted he is innocent of murder and denied he shot the musician after gunfire was said to have erupted following an argument over a "lucrative" game of dice outside the bowling venue.
Takeoff is said not to have been involved in the argument, to which he was said to have been an "innocent bystander".
Two other people sustained non-life-threatening injuries during the bowling alley shooting.
Sir Paul McCartney couldn't bear to talk about John Lennon's death after singer was murdered
Sir Paul McCartney says he couldn't bear to talk about John Lennon's death after the singer was murdered.
The 80-year-old's former Beatles bandmate was gunned down outside his apartment in New York City more than 42 years ago, on 8 December 1980, leaving behind his wife Yoko Ono, 89, and sons Sean, 47, and Julian, 59.
Sir Paul opened up about his devastation over John's death in an interview for 'The Beatles Channel' on SirusXM, saying: "When John died it was so difficult. It had hit me so much so, that I couldn't really talk about it. I remember getting home from the studio on the day that we'd heard the news he died.
"Turning the TV on and seeing people say, 'Well, John Lennon was this,' and 'What he was, was this,' and 'I remember meeting him' and it was like, 'I don't know, I can't be one of those people'.
"I can't just go on TV and say what John meant to me. It was just too deep. It's just too much. I couldn't put it into words."
Adding how he managed to express his grief in song, through his 1982 track 'Here Today', which appeared on his album 'Tug of War', Sir Paul said: "I was in a building that would become my recording studio, and there were just a couple of little empty rooms upstairs.
"So I found a room and just sat on the wooden floor in a corner with my guitar and just started to play the opening chords to 'Here Today'."
He also said the line in the track referencing "the night we cried" was a nod to a time he and John had a heart-to-heart chat - which involved them saying they loved each other - when they got drink together after one of their concerts was cancelled in Florida.
Sir Paul said: "We told each other a few truths, you know - 'Well, I love you. I love you, man. I love that you said that. I love you.' And we opened up.
"So, that was kind of special to me. I think that was really one of the only times that ever happened."
John was shot in the back five times outside his Dakota apartment building by Beatles fanatic Mark David Chapman, now 67, hours after the singer spoke to him and signed one of his records.
The killer - who was infamously carrying a copy of J D Salinger's 'The Catcher in the Rye' novel with his pistol - stayed at the scene of the murder until he was arrested by police, and is still in prison after 12 of his parole bids were denied.
R Kelly's ex-manager sentenced to year in jail for calling in gun threat
R Kelly's former manager has been sentenced to a year in jail for calling in a shooting threat to a cinema trying to show a damning documentary about the disgraced RnB sensation's years of abuse.
Donnell Russell, 47, was handed the term on Monday (19.12.22) after he admitted in court he had made "bad judgments" when he briefly worked for Kelly, and insisted: "I'm not a horrible person."
But US District Judge Paul Gardephe branded him someone who took part in "serious criminal conduct" in "a misguided attempt to protect someone who was a prolific abuser".
Russell - who used the gun warning to try and shut down a showing of 'Surviving R Kelly' and was also convicted of other crimes for his role in helping Kelly cover up the accusations in the film - said he initially got involved with the singer, 55, by assisting him with intellectual property matters to help the singer fund his legal bills, but the two Chicago natives had met decades earlier.
Kelly - born Robert Sylvester Kelly - was last year convicted of sex trafficking and racketeering last year and was sentenced to 30 years behind bars, and sentencing on his separate conviction in Chicago for producing child pornography and enticing girls for sex is due on 23 February.
Russell phoned in a shooting threat on Decembe4 4, 2018, to the Manhattan premiere of Lifetime's 'Surviving R Kelly' docuseries, which famously exposed horrific allegations against Kelly he sexually abused women and girls.
The ex-manager's warning successfully closed the 2018 showing, with guests evacuated as a result.
Some of Kelly's accusers were set to speak at a panel discussion at the event.
Authorities linked Russell to the threat after they recovered phone records and text messages.
Before the call, Russell had threatened to sue over the documentary.
He was tried earlier this year on an interstate stalking charge of one of Kelly's victims, with a jury reviewing evidence that suggested Russell sent threats by text and published explicit images of the accusers online.
He was convicted and sentenced to 20 months in prison on the charge.
King Charles' security 'under review over fears he may be targeted at Christmas Day walkabout'
King Charles' security is reportedly under review over fears he may be targeted by protestors at his Christmas Day walkabout.
The Daily Mirror said on Friday (23.12.22) his royal protection guards from the Royal and VIP Executive Committee are "ramping up" their efforts ahead of the monarch's meet-and-greet with the public at Sandringham on December 25, after the monarch, 74, was egged earlier this year when talking to well-wishers following the death of Queen Elizabeth.
A source told the newspaper: "This isn't just about individuals with eggs, everyone is extremely aware it could be far worse.
"This isn't just about individuals with eggs at their disposal, everyone is extremely aware it could be far worse.
"A full-scale review is in place to make sure the right ¬evacuation procedures are in place."
The publication added: "Police and protection officers will be on high alert as the King and Queen Consort greet ¬well-wishers on Christmas Day after they attend church at Sandringham, Norfolk."
Hundreds of people are expected to gather at Sandringham for the meeting, which is set to be attended by other senior royals including the Prince and Princess of Wales, who are set to celebrate Christmas there with their children, George, nine, Charlotte, seven, and four-year-old Louis.
It will be the first time in 2019 the royal family will toast the holiday at Sandringham since 2019, with a "full house" expected as it is also their first Christmas without the Queen, who was said to love Christmas and died on September 8 aged 96 at her Balmoral estate.
Sources fear the royals will be targeted by more protests over the growing cost of living crisis and climate change.
A man is alleged to have sneaked into Windsor Castle with a loaded crossbow last Christmas Day, while Charles was targeted with for eggs when meeting the public on a visit to York on November alongside the Queen Consort Camilla.
On September 17, a protester yelled at Charles about the cost to the taxpayer of the royal family: "Charles, while we struggle to heat our homes we have to pay for your parade. The taxpayer pays £100 million for you, and for what?"
Jaswant Singh Chail, 20, from Southampton, is due to stand trial in 2023 under the Treason Act next year accused of intending to harm the late Queen over the alleged crossbow incident.
Mariah Carey accused of telling 'tall tale' over creation of 'All I Want For Christmas'
Mariah Carey is being accused of telling a "tall tale" over her claim she came up with 'All I Want for Christmas' as a child.
Her co-writer on, and producer of, the smash festive hit Walter Afanasieff, 64, poured scepticism on the singer's claim she wrote the song as a child on her Casio keyboard.
Mariah's former collaborator told the 'Hot Takes and Deep Dives' podcast: "We were both on the same page about how we wrote 'All I Want For Christmas Is You', there was never any alternate story until probably 10 years ago.
"When she started to hint at the fact that, 'Oh, I wrote that song when I was a little girl!' But why weren't you saying that for 12 or 13 or 15 years prior to that? So it just sort of developed in her mind.
"She doesn't play anything, she doesn't play keyboard or piano. She doesn't understand music, she doesn't know chord changes and music theory or anything like that.
"She doesn't know a diminished chord from a minor seventh chord to a major seventh chord.
"So to claim that she wrote a very complicated chord-structured song with her finger on a Casio keyboard when she was a little girl, it's kind of a tall tale."
Walter, who won the 1999 Grammy award in the Record of the Year category for producing 'My Heart Will Go On' by Celine Dion, added he and Mariah, 53, came up with the 1994 track together while working on three original songs for her then-upcoming 'Merry Christmas' album.
The pair are credited equally on 'All I Want For Christmas Is You', and Walter did concede Mariah was largely responsible for the melodies and lyrics, while he was behind the music and the chords.
Mariah told Billboard in 2017 about the song's creation: "I am proud of this song that I wrote basically as a kid on my little Casio keyboard."
Then in 2019 she told Cosmopolitan magazine: "I just sat down, decorated a little tree and put on 'It's A Wonderful Life' and tried to get into that mood.
"Then I sat in this small room with a keyboard and started doing little melodies and stuff. I was going over all the things I think about at Christmas time that make me happy and how to turn it around and make it into a love song."
Walter said the same year that Mariah "definitely does not share credit where credit is due" when it comes to the track and said he and his family have been trolled by Mariah fanatics as a result of such claims.
John Cleese turned down chance to write ABBA musical
ABBA star Benny Andersson says John Cleese turned down the chance to write a book and musical with the pop group.
The 76-year-old singer and his songwriting partner Bjorn Ulvaeus met Cleese whilst on a trip to Barbados in the late 1970s and approached him about collaborating on a stage show based around New Year's Eve celebrations.
However, the Monty Python legend turned them down flat, but the trip to the Caribbean did produce the ABBA song 'Happy New Year', which featured on their 1980 album 'Super Trouper'.
Speaking to Record Collector magazine, Benny recalled: "'Happy New Year' was written in Barbados. Bjorn and I went out for a week, to the same house that Paul and Linda McCartney hired a year before. I heard about this wonderful place, and I thought, 'We must go there.'
"We met John Cleese in Barbados. We said, 'We're thinking about writing a musical about New Year's Eve. Would you be interested in writing the book for that?' And he said, 'No!' We didn't get any further with that idea but we liked the song."
Benny and Bjorn, 77, eventually did create a musical based on ABBA's songs, collaborating with producer Judy Craymer to create 'Mamma Mia!', which launched on the stage in 1999 and spawned two hit films.
ABBA returned in 2021 with new album 'Voyage' - their first new material in 40 years.
In 2022, the 'ABBA Voyage' virtual concert residency launched in London with the band members, Benny, Bjorn, Agnetha Faltskog and Anni-Frid 'Frida' Lyngstad, recreated as 'ABBAtars' - holograms depicting how the group looked in 1977.
Nicole Scherzinger is dreaming of a Tahiti honeymoon
Nicole Scherzinger is dreaming of a honeymoon in Tahiti - hinting she is ready to tie the knot with Thom Evans.
The Pussycat Dolls singer and the 37-year-old retired Scottish rugby player have been together since 2019 when they met on UK talent show 'The X Factor: Celebrity' - on which he competed as part of rugby singing group Tristar and she was a judge - and the pair got engaged during a romantic trip to Mykonos, Greece, in the summer.
Nicole, 44, seems to be planning her nuptials and celebrations already as she has confessed that her ideal honeymoon destination would be on the idyllic French Polynesian island.
Speaking to Us Weekly magazine, she spilled: "I'm dying to go to Tahiti. I'd honeymoon there."
And it seems spending much of the past three years in the UK with Thom has had an influence on her taste buds.
The 'Don't Cha' hitmaker has revealed that her favourite meal now is a traditional British Sunday roast - which is comprised of a roasted meat, roast potatoes, seasonal vegetables and gravy.
Speaking to the publication for its '25 Things You Don't Know About Me' feature, she said: "You can always find me at a Sunday roast in England, I'm obsessed!"
However, Nicole - who is from Hawaii - still has a taste for more other foods from around the globe.
She added: "I love pizza, pasta and Mexican food."
Despite being a successful pop star, an in-demand TV judge and revered for her beauty, 'The Masked Singer' panellist has confessed she suffers from insecurities just like anyone else.
She said: "I'm always insecure about what people think and want to make sure people like me."
Lizzo's Los Angeles home is a 'milestone in her life'
Lizzo sees her Los Angeles home as a "milestone" in her life.
The chart-topping pop star was having to couch-surf and live out of her car before she found fame, and Lizzo has now explained that her spectacular property means much more to her than some people may imagine.
During an upcoming interview with 'CBS Sunday Morning', host Tracy Smith says: "Let's talk about this - your house. I mean, just 10 years ago you were sleeping in your car..."
Lizzo, 34 - whose real name is Melissa Jefferson - then replies: "Yeah, yeah. And, like, woo, staying in people's rooms and sleeping on their couches.
"And now, on this past tour, which I was blessed to, you know, stay in really nice places ... but I was like, 'I miss my house. Like, I can't wait to come back to my own home and to my bed.' And I was like, 'This is the first time I've ever said this.' So, I don't know. It's a milestone for me."
Meanwhile, Lizzo recently revealed that she felt "unlovable" when she met her boyfriend for the first time.
The singer met Myke Wright in 2016 on the set of 'Wonderland', their MTV show, but Lizzo confessed that she didn't feel ready for a relationship at the time.
She shared: "I had a lot of s*** to do, and I still was very much in my 'I feel unlovable' place, and I still was very much not where I wanted to be career-wise.
"Even if a person came around that I was googly gaga about, I had these wild defences up that made it almost impossible for a true intimate relationship to occur."
By contrast, Lizzo now admits that she's "very much in love with Myke".
She said: "When the time was right, we came together, and we just recently were like, 'Oh, we're together. This is official'. We're not playing any games with each other anymore. We're very much locked in."
Lily Collins wants to learn more about French culture
Lily Collins is determined to develop her understanding of "French culture".
The 33-year-old actress plays Emily Cooper in the Netflix series 'Emily in Paris', and the brunette beauty is determined to learn more about French culture in the coming years.
Asked what she most enjoyed about her character's journey during season three of the show, Lily explained: "For me, I was excited to ground myself more in the French culture, whether that be the language, the fashion, or just feeling a deeper sense of home within the city. And I was excited that the show, itself, leans more into the comedy among the characters, as opposed to all being about Emily's fish-out-of-water experience.
"It allowed me, as Emily, to feel a little bit more grounded, as a character, knowing that the comedy wasn't just about me and my experiences and the culture clash. It was more about the comedy that each of the actors brings to the characters."
Lily also thinks season three is distinctly different to the earlier seasons of the show.
She told Collider: "We lean into the fact that it is a comedy show, not just making light of someone's situation in the city. And so, I was really excited to get to dive emotionally deeper into the character."
Meanwhile, Lily recently claimed that 'Emily in Paris' is as much about "women in the workplace" as it is about romance.
The actress - whose on-screen character is a marketing executive - explained: "Season one, I was asked [if Emily were] more of a workaholic or romantic, and I feel like that question just so much defines what we're used to in the romantic comedy world.
"This show is so much about women in the workplace as much as it is about romance. And I think it's really important to continue that storyline of feeling torn within your job and how much it means to you."
England World Cup winner George Cohen dead at 83
George Cohen has died at the age of 83.
The former footballer won the the World Cup with England in 1966 and played every minute as the Three Lions claimed the trophy for the first, and to date only, time on home soil.
Cohen won 37 England caps as an attacking right-back and also made 459 appearance for Fulham at club level after being born just a mile away from Craven Cottage.
Fulham confirmed the sad news of his passing in a Twitter post.
It read: "Everyone at Fulham Football Club is deeply saddened to learn of the passing of one of our greatest ever players - and gentlemen - George Cohen MBE."
The Premier League club added: "All of our thoughts are with Daphne, his beloved wife of more than 60 years, sons Anthony and Andrew, his grandchildren and extended family, as well as George's many, many friends."
Cohen received an MBE in 2000 along with 1966 teammates Alan Ball, Ray Wilson, Nobby Stiles and Roger Hunt after a media campaign for the quintet to be honoured for their role in the triumph.
The sport star's death means that Sir Bobby Charlton and Sir Geoff Hurst are the only two surviving members of the team that won the World Cup.
Cohen made his debut for Fulham in 1956 and played there for 13 seasons until he retired from the game through injury aged 29.
He won his first England cap in 1964 after manager Sir Alf Ramsey selected him for a 1964 victory against Uruguay.
Manchester United icon George Best described Cohen as "the best full-back I ever played against".
George is the uncle of rugby star Ben Cohen, who tasted World Cup glory with England in his sport in 2003.
Jane Krakowski's 11-year-old son helped her film during pandemic
Jane Krakowski's young son became an honorary member of the '30 Rock' crew as he helped her film a special episode at home during the COVID-19 pandemic.
The actress' 11-year-old son Bennett - who she has with ex Robert Godley - was on hand to help her shoot segments for a special episode of the hit comedy which the cast filmed at home - and he was so "proud" to be given a special crew shirt as thanks for his help.
Jane tells Us Weekly magazine: "He helped me film the '30 Rock' episode we made during the pandemic because we were home isolated. He's only watched a little of '30 Rock', but I think he feels proud that he got to help.
"Production gave him a crew shirt - since everybody who helped out at home [got] one - and he wears it ver proudly."
When asked if she thinks Bennett will follow her into show business, she insisted there's plenty of time for him to make up his mind about his career goals.
She added: "I think he's going to make his own path and choose whatever he wants to do. He's definitely a creative kid, but I don't know what he's interested in doing yet."
Jane previously confessed she'd been given a lot of parenting advice from her '30 Rock' co-star Tina Fey as they were both working mums.
During an appearance on the 'Today' show, Jane explained: "I have been lucky to be surrounded by other great working moms, like Tina Fey. I've certainly taken a lot of advice from her in every realm, from actor choices to mom choices."
She added of motherhood: "There's never enough hours in the day to do what you want to do. What I've become OK with is that not everything can be done today. As long as I can get that time in with my son, then I can get all of the other stuff done today or tomorrow. You can have a plan, but you have to be flexible. Every day is unpredictable and you just have to go with the flow."
Dua Lipa 'adds around £26,000 a day to her pop fortune'
Dua Lipa reportedly earned £9.8 million over the last financial year.
The chart-topping pop star added around £26,000 a day to her fortune and her company was left with a profit of £4.1 million.
Dua's firm has assets worth as much as £36.2 million, with £14.7 million tied up in investments, according to The Sun newspaper's Bizarre column.
However, 2023 is poised to be an even more prosperous year for the 27-year-old pop star, who will soon reap the rewards of her money-spinning Future Nostalgia tour.
Dua - who created her company back in 2014 - intends to finish her third studio album in the first part of 2023.
The London-born singer released her self-titled debut album in 2017, and since then, she's established herself as one of the biggest names in the pop industry.
Earlier this year, Dua gave fans an insight into what they can expect from her new album, explaining that she now feels more "liberated" than ever.
She shared: "As I'm writing my new album, I feel even more liberated in a completely different way. And even more in control than I thought."
Dua revealed that she now feels more confident than ever before, and the singer thinks that her new-found confidence is reflected in her music.
She said: "As an artist, as you evolve and you practise your craft - the more you spend time really honing things - the more comfortable and confident you are. And that's how I felt with 'Future Nostalgia'."
Dua also relished the experience of touring following the COVID-19 pandemic.
She said: "I get to see it take on a whole new lease on life.
"Once I've sung the first line of the first song, there's a feeling of almost being invincible, of joining forces with the music … and just having fun."
Nicolas Cage's snake tried to hypnotise him
Nicolas Cage's pet snake tried to "hypnotise" him.
The 58-year-old actor has a range of animals at home, including a pig, a Maine Coon cat named Merlin, and terrapins, and the creatures have served as inspiration for his work over the years.
He said: "Sometimes the animals can help, especially the reptiles.
"At one time I had a cobra, and it would try to hypnotise me by showing me the pattern of an eye on its back and then turning around to attack.
"I used that in 'Ghost Rider', where my character would do that weird Axl Rose dancing and then attack."
When it came to making 'Pig', a "horrible nightmare" Nicolas had had about his feline friend proved invaluable to informing his performance.
He said: "Merlin was a big inspiration for 'Pig'. When I first met [writer-director] Michael Sarnoski, we talked about what [my character] Rob is going through.
"Of course, it's the loss of the pig but also some deeper grief from the past.
"I had this horrible nightmare about Merlin, and that was a gift, in a weird way, because I felt the loss as if something terrible had really happened to him."
The 'Wild At Heart' actor once wrote a movie script - but abandoned his writing ambitions almost immediately after running over the manuscript with his car.
He told Empire magazine: "I wrote a script once.
"I had the manuscript on a laptop and I put it behind my car in my briefcase and forgot about it and ran over it.
"I thought, 'OK, I am done with writing.'
"I'm just going to be an actor and take risks with it, and try to push boundaries. This is it for me."
I don't buy my kids Christmas presents, says Drew Barrymore
Drew Barrymore doesn't buy Christmas presents for her children.
The 47-year-old actress - who has Olive, ten, and Frankie, eight, with her ex-husband Will Kopelman - has revealed that she doesn't like to give her children presents, and she loves spending time on the beach over the holidays.
Drew explained: "I am one of those mothers that sounds like a mean Scrooge because I don't buy them presents.
"I always take them somewhere because I want to show them a life experience. Memory building for me is so important. So I've never really done presents under the tree."
Instead, the Hollywood star wants her family to be "like porpoises and dolphins" over the festive season.
She told Travel + Leisure magazine: "We're gonna go chase the sun!
"We work in a windowless studio nine months of the year [so] I just thought, 'Oh, what's something like, with a horizon?' We're going to go to a beach and just literally be like porpoises and dolphins and do some snorkelling. I usually try to do something really cultural, but I think the girls and I are so tired from hard work and working in school, we need to go faceplant."
Earlier this year, Drew claimed that motherhood is the "best thing" she's ever done.
The actress took to social media to celebrate the tenth birthday of her daughter Olive, and to reflect on her experience of motherhood.
She wrote on Instagram: "Happy 10th birthday Olive … my how you have grown. Today you are double digits. Today we get your ears pierced. Today is the start of many things. I didn't know a love like I have for you and your sister Frankie. The greatest one I will ever know. It takes the top spot in my heart. You are my priorities. And I am so proud to be your mom. Best thing i have ever done with my life or will ever do with my life! Happy tenth birthday. Is it ok if I always see you as my baby?! My teeny tiny little marvel ???? (sic)"
Kate Winslet's kids convinced her to take Avatar role
Kate Winslet has credited her kids with convincing her to take a role in the new 'Avatar' movie.
The 47-year-old actress reunited with her 'Titanic' director James Cameron to appear in his long-awaited 'Avatar' sequel 'Avatar: The Way Of Water' and she has now revealed she agreed to play Ronal after a phone call from the filmmaker sent her children into a frenzy.
She told People magazine: "He called me and described the role, and I thought, 'That sounds amazing', and my kids were like 'Oh my God, mom, you have to do it!'"
Kate previously opened up about what it was like working with James again 26 years after they made 1997 blockbuster 'Titanic' together.
She told Empire magazine: "Jim and I are both totally different people now to who we were 26 years ago. He is calmer, and I am definitely more hyperactive now."
In the new film, Kate plays an ocean-dwelling Na'vi warrior called Ronal and she said of the character: "She is deeply loyal and a fearless leader. She is strong. A warrior. Even in the face of grave danger, and with an unborn baby on board, she still joins her people and fights for what she holds most dear. Her family and their home."
The star had to shoot a number of underwater scenes and revealed she learnt to hold her breath for more than seven minutes.
She added: "Seven minutes and 14 seconds, baby! (It was) the most amazing thing for me as a middle-aged woman was to learn something not just new, but superhuman."
Cate Blanchett found music mastery 'terrifying'
Cate Blanchett found it "absolutely terrifying" learning to conduct and play the piano for 'Tar'.
The 53-year-old actress portrays orchestra conductor Lydia Tár in the upcoming film and needed to master the musical skills to look convincing on camera, and insisted it's only right to find such a prospect daunting.
She said: "[It was] absolutely terrifying. But if you're not risking being terrified, then you should probably hand the job over to somebody else."
The Australian star relished the "complex" nature of the story and particularly enjoyed how her own perspective on the tale changed as she worked on the movie.
She told Total Film magazine: "The film is so much about what happens when people are having an approximate relationship to power, and not just the people who are making the decisions, but those are who are carrying out those decisions.
"It's complex and that's what I really love about the film, you end up somewhere completely unexpected.
"When I first read the ending I went, 'That is so depressing'.
"And as I moved closer and closer towards it, I went, 'This is the epiphany. This is the moment where the clouds part, and a new beginning happens.' It's so much about your perspective…"
Cate recently explained she feels the "tragedy" of her character is that her working practices are no longer deemed appropriate for the era.
She said: "For Lydia in this film the exultation of serving the music is all-consuming. How she gets results, and how she behaves to other people, is of secondary importance to her. However, that's not something that is accepted today.
"She is the right person to do her job, but she is living at the wrong time. Therein lies the tragedy."
Miley Cyrus reveals full New Year's Eve Party line-up
Miley Cyrus will be joined by 'Saturday Night Live' stars Chloe Fineman and Sarah Sherman on her New Year's Eve special.
The 'Wrecking Ball' hitmaker's end-of-year NBC extravaganza, 'Miley's New Year's Eve Party', will also feature performances from the band Liily and singer Fletcher, it has been announced.
In addition, 'Please Don't Destroy' comedy trio Ben Marshall, John Higgins and Martin Herlihy will also be joining in the fun.
The stars join previously-revealed performers Sia, Latto and Rae Sremmurd in appearing on the show, which Miley will co-host with her godmother Dolly Parton this year.
The 2021 special - the 'We Can't Stop' singer's first - was co-hosted with Pete Davidson, but he will not be involved this year.
Miley previously teased the guest list for the programme was "very me".
She added: "It is curated in a way that makes no sense, but makes total sense."
Meanwhile, Dolly recently spoke of her excitement at joining her goddaughter for the show.
She said: "We're going to be doing some skits. I know that anything can happen live with the two of us.
"I'm sure we'll be wearing some bizarre costumes and we'll be singing some serious songs, some fun songs [and] we'll be bringing in the new year in fun fashion, I'm sure.
"I'm looking forward to that and being in Miami at that time of year. When she first asked me, when she talked about doing the New Year's show I thought it might be from New York and I wasn't gonna do it 'cause I didn't want to get that cold, you know.
"She said, 'No, that's why I don't do it in New York. That's why I'm going to Miami.' So, we're gonna do it there, so that should be a lot of fun. I've never spent much time in Miami."
Miley and 'Saturday Night Live' showrunner Lorne Michaels will executive produce the special, which will be recorded live from Florida.
Gillian Anderson defends The Crown
Gillian Anderson believes 'The Crown' has made the royal family "more internationally loved, celebrated and understood".
The 54-year-old actress - who played former Prime Minister Margaret Thatcher in the fourth season of the drama - has defended the Netflix series against allegations it has caused hurt by digging unnecessarily into the lives of the late Queen Elizabeth and her relatives but she insisted the writers have exercised a lot of "kindness and restraint" and the show has had more of a positive impact than negative.
She said: "It's a drama. There's a lot of researchers involved and a lot of people checking and double-checking and triple-checking.
"There's a lot that has not been written about that could be written about.
"And if you knew the difference in those, you'd see there is a great deal of kindness and restraint.
"And I think at the end of the day, there are incredibly compassionate and well-rounded takes on human beings.
"And what you're left with is properly, maturely drawn, complex characters.
"And there's a lot that's in there that one has to say; if you didn't do it, we wouldn't be writing about it.
"I think the whole family is more internationally loved, celebrated and understood in a way that they wouldn't be were it not for the show."
Gillian admitted she had "so much fear" before she started filming and had to juggle her nerves with preparing properly for the role.
She told Total Film magazine: "[I had] so much fear. It was a year where I knew I was doing theatre, which brings its own fears, and then 'The Crown' after - absolutely terrifying in their own ways.
"But, of course, one has to find a way to compartmentalise to a certain degree because it's almost like, 'OK, I'm not at the stage yet where I need to properly get afraid. There will be a point in the not-so-distant future where it will start making sense to properly get afraid. But I have to find a way to dive into her without literally wanting to throw up every time I open a book about her.'
"I started with research and listening to interviews and starting to hear the rhythm of her voice.
"And so then doing that simultaneously to reading her books; any time I was in the car, listening to her read her autobiography.
"It's almost just allowing it to absorb without accepting the fact that eventually I'm going to have to make my own version of it."
Jay Leno almost lost an eye in horror car fire
Jay Leno was around seconds away from losing an eye in a horrific car fire.
The comedian was working on one of his vintage cars in his garage last month when he accidentally got covered in petrol which then set alight - and he's revealed his sight was saved by a quick-thinking friend who was able to haul him out from under the vehicle.
He told People magazine: "I was under the car maybe 10 seconds before [pal] Dave pulled me out. Any longer than that I could have lost an eye."
Jay also explained he saved himself further damage by holding his breath after the fire started.
He added: "I'm not a panicky guy, but I knew if I breathed in, I could scorch my lungs.
"I got a face full of gasoline … It felt exactly like my face was on fire. Maybe like the most intense sunburn you've ever had."
He spent almost two weeks in a specialist burns unit and underwent a series of skin graft surgeries.
Jay was later able to go home and return to work but he's refused to take any pain medication during his recovery.
He explained of his decision: "The pain is a reminder that I'm an idiot."
Jay went on to insist he won't give up working on his beloved vintage cars and he refuses to whine about his accident. However, he feels touched by all the messages of support which have flooded in from fans.
He said: "I'm never going to be a whiny celebrity. But I've been in this business a long time and to feel that love from people after this happened - that's been really touching."
And the 72-year-old comic has joked the accident has given his career a boost.
He quipped: "It kind of gave my career a shot in the arm because it's like 'Let's go see him before he burns up again'."
His first work commitment was playing to a crowd at the Comedy and Magic Club in Hermosa Beach, California and Jay said it felt good to be back on stage again.
He added: "It was really fun to be back at work again."
Ari Lennox's is quitting touring
Ari Lennox's 'Age/Sex/Location' tour will be her last.
The 31-year-old singer has announced she is set to quit touring after the final jaunt across North America, which kicks off on January 26 at the House of Blues in Las Vegas, and wraps in Washington D.C. on March 29.
Ari - who released the album of the same name on J. Cole's Dreamville record label in September - dealt a blow to European fans as the tour will not be coming across the pond, "due to reasons out of my control".
She tweeted: "Age Sex Location will be my last tour. I love my genuine fans so much and can't wait to give you my all every night!! Europe I love you but unfortunately there will not be a tour due to reasons out of my control. Happy holidays. See you soon Vegas!"
A year ago, Ari was arrested in Amsterdam after "reacting" to allegedly being "racially" profiled by a member of staff at KLM Royal Dutch Airlines.
She told fans at the time: "I'm being arrested in Amsterdam for reacting to a woman racially profiling me.
"F*** Amsterdam security. They hate black people."
She was arrested for disturbing public order.
A KLM spokesperson said at the time: "There was an altercation … about seeing her identification.
"The lady did not show the correct document. When the employee confronted her, she drew the wrong conclusions."
Ari Lennox's remaining tour dates:
January 2023
26 - Las Vegas, NV, House Of Blues
28 - Phoenix, AZ, The Van Buren
29 - Anaheim, CA, House Of Blues
February 2023
2 - Los Angeles, CA, The Wiltern
4 - Los Angeles, CA, The Wiltern
5 - Oakland, CA, Fox Theater
7 - Vancouver, BC, Commodore Ballroom
9 - Seattle, WA, Paramount Theatre
11 - Oakland, CA, Fox Theater
14 - Denver, CO, Summit
16 - San Antonio, TX, Aztec Theatre
17 - Dallas, TX, House Of Blues
19 - Houston, TX, House Of Blues
21 - Austin, TX, Emo's Austin
22 - New Orleans, LA, The Fillmore
24 - Orlando, FL, House Of Blues
26 - Atlanta, GA, Coca-Cola Roxy
27 - Charlotte, NC, The Fillmore
March 2023
2 - Nashville, TN, Marathon Music Works
4 - Wallingford, CT, Dome at Toyota Oakdale Theatre
5 - Boston, MA, House Of Blues
7 - Toronto, ON, History
8 - Chicago, IL, House Of Blues
10 - Chicago, IL, House Of Blues
14 - Minneapolis, MN, The Fillmore
16 - Detroit, MI, The Fillmore
17 - Cleveland, OH, House Of Blues
18 - Philadelphia, PA, The Fillmore
21 - New York, NY, Terminal 5
22 - New York, NY, Terminal 5
25 - Silver Spring, MD, The Fillmore
26 - Silver Spring, MD, The Fillmore
28 - Washington D.C., Howard Theatre
29 - Washington D.C., Howard Theatre
Arctic Monkeys take pop-up bar on tour
Arctic Monkeys take a flight case that turns into a pop-up bar on tour with them.
According to Inhaler frontman Eli Hewson - whose band supported the indie legends in Europe this summer - Alex Turner and co advised them to get their own portable bar to give any room an ambience.
He said: "They were telling me about this flight case, which has a lamp in, a table, so they bring the bar with them (on tour).
"They were like, 'Get one of these as soon as you can. It'll make any drab room feel mint'."
Drummer Ryan McMahon admitted he didn't feel "worthy" of opening for the "greatest rock and roll band in the world".
He told Far Out Magazine: "Every night, we just got to watch them be the greatest rock band in the world.
"They're just so on it, and for a band that hadn't toured in like three years, they really proved why they're still at the top, and their new album is so fun to listen to. The fact we get to do it all again goes back to that imposter syndrome. We don't feel worthy of it at all."
Inhaler will once again hit the road with Arctic Monkeys on their 10-date jaunt in 2023.
The run kicks off in Linz, Austria on April 24, 2023, and wraps on May 9 in Paris, France.
The 'R U Mine?' hitmakers will then kick off the UK leg in Bristol on May 29, before heading to North America in August.
It was recently reported that the 'Do I Wanna Know?' hitmakers have signed up to headline Glastonbury 2023.
They are said to have already started preparations for the gig, which will be the third time they have joined the festival and 10 years since they last appeared on the festival's Pyramid Stage.
A source told The Sun: "Alex Turner and the band are coming back to Glastonbury, and this time their set is going to be even bigger and better.
"The lads have signed on the dotted line and will return to the Pyramid Stage next June.
"It is really special for them to be doing a hat-trick on that stage and it is something they have wanted to do for a while.
"After the festival dates lined up with their upcoming tour they said they couldn't not play there again.
"The band are in the process of putting together their team and are working on making their performance one of Glastonbury's most memorable."
They left a telling gap in the dates that coincides with Glastonbury 2023, which will run from June 21 to 25.
Thom Bell dead at 79
Thom Bell has died.
The Grammy Award-winning producer - who was best known as one of the Mighty Three co-creators of the Sound of Philadelphia along with Kenny Gamble and Leon Huff - passed away on Thursday (22.12.22) at the age of 79.
No cause of death was given but Thom's publicist said he passed away at his home in Bellingham, Washington.
As well as working with Kenny and Leon on tracks including the O'Jays' 'Back Stabbers' and Harold Melvina and the Blue Notes' 'I Miss You', Thom - who was inducted into the Songwriters Hall of Fame in 2006 - also wrote a string of hits for the likes of The Delfonics, The Stylistics, and The Spinners in the late 1960s and 70s.
Thom went on to compose and produce albums for the likes of The Temptations, Johnny Mathis, Sir Elton John and Joss Stone, and received a lifetime achievement honour from the Recording Academy in the form of a trustees' award in 2017 after previously being honoured with the first non-classical producer of the year accolade at the 1975 Grammy Awards.
He is survived by his wife, Vanessa Bell, and children Royal, Troy, Tia, Mark, Cybell and Christopher.
Both Kenny and Leon have paid tribute to their late friend and collaborator.
Kenny said: "Tommy and I have been best friends for over 60 years.
"When we first met, we decided to start writing songs together and form a singing duo 'Kenny and Tommy' and then our band the Romeos. Leon Huff and I were proud to have him as part of our Mighty Three music writing team, which helped create our signature brand of TSOP. He was a great talent and my dear friend. The name of Gamble Huff and Bell will last forever. Rest in peace buddy!"
Leon added: "Thom Bell was my favourite musician, arranger, songwriter and music producer of all time. It was my esteem, honour and pleasure to work with him creatively and as a business partner. Rest in peace."
Megan Fox to play deadline AI robot in sci-fi thriller Subservience
Megan Fox is set to play a deadly AI robot in the upcoming sci-fi thriller 'Subservience'.
The 36-year-old actress is reuniting with her 'Till Death' director S.K. Dale on the flick, which will see her star alongside '365 Days' actor Michele Morrone.
As per Deadline, the plot follows "a struggling father (Morrone) who purchases a domestic SIM (Fox) to help care for his house and family until she gains awareness and turns deadly."
Dale said the "film will show a side of Megan that we have never seen before. The cast that we are assembling will elevate this emotionally-charged story and I cannot wait to show you all what we have in store."
Millennium Media President Jeffrey Greenstein added: "Megan and Michele are perfect for this timely and provocative thriller.
"As Megan's third film with us, this high concept and topical subject makes for a cautionary tale of AI and the frighteningly real dangers that could rise. With the addition of the talented Michele to add an extra layer of spice as our leading man, we are excited to see leading lady Megan and S.K. team up again with Megan lending her acting talents to an incredibly layered character."
Production is due to commence on January 7, 2023 in Sofia, Bulgaria.
Megan is also set to appear in 'The Expendables 4' for the same studio.
Sylvester Stallone, Jason Statham, Dolph Lundgren, and Randy Couture are all set to reprise their respective roles from the previous three films, Barney Ross, Lee Christmas, Gunner Jensen and Toll Road.
The quartet will be joined in the new movie by Megan, 50 Cent and Tony Jaa, with stuntman-turned-director Scott Waugh helming the project.
Lionsgate and Millennium Media agreed to revive the action franchise and the plot is expected to once again focus on a group of veteran mercenaries. Insiders have said that Jason's character will have the main part in the film, with Megan portraying the female lead.
Taika Waititi's Next Goal Wins is delayed by months
Taika Waititi's 'Next Goal Wins' has been delayed by five months.
The 47-year-old director has helmed the big-screen adaptation of the documentary about the American Samoa football team, which was originally slated for release on April 21, but will now hit cinemas on September 22.
The Hollywood Reporter reported the news from studio Searchlight, but there's no explanation as to why it's been held back.
There had already been some reshooting after Armie Hammer's part was offered up to Will Arnett amid his sexual misconduct scandal.
It's a very personal film for Taika, as he was able to relate to his upbringing in Polynesia.
He said in a recent interview: "It's the ultimate underdog story.
"It taking place in Polynesia is very important to me, because it's my people. We stick together. It was like seeing myself up there, seeing my family up there, when I saw that documentary, which is so perfect in many ways.
"And to have broader audiences have access to that story was one of my main goals. To bring our backyard to people, and to put brown faces on screen was a big deal for me. I just loved it."
Taika explained that he embraced the contrast of working on the sports film, which stars Michael Fassbender and Elisabeth Moss, to directing 'Thor: Love and Thunder' and 'Jojo Rabbit'.
He said: "It was a great antidote to doing 'Thor' and 'Jojo Rabbit'. Not that there's anything negative about doing those other films, but I just missed him so much."
He also confirmed that he would be bringing his own twist to the story that follows American Samoa's attempts to qualify for the 2014 World Cup.
The 'What We Do in the Shadows' helmer said: "If you love films that are really authentic to the true stories, then you're gonna hate this movie.
"I mean, just watch the documentary if you want to see exactly what happened. We go a bit deeper with these characters. The way that everything unfolded is the same."
Baz Luhrmann 'nearly killed' by experience making Australia
Baz Luhrmann admitted making 'Australia' "nearly killed" him.
The 60-year-old director admitted making the 2008 historical epic - which starred Hugh Jackman and Nicole Kidman - was the most "fraught" filmmaking experience he's ever had because the set was plagued by so many problems, but he doesn't regret any of it.
He told Deadline: "I was really living it, living in north Australia and working with some of our country's great writers, like Richard Flanagan, learning about the stolen generation.
"As a filmmaking experience, it was by far the most fraught. We were hit by equine flu. I went to the desert to shoot, and it rained for the first time in 150 years, so I had a grass-covered desert.
"It nearly killed me, but I wouldn't give a day of it up at all.
"Looking at it now, it's probably the only thing I've done where there's no confetti or fireworks. Actually, there might be, but if there's no fireworks, there's definitely a big rainstorm."
Baz admitted he is still perplexed about the film's very different fortunes around the world, because while it flopped in the US, it was a hit throughout Europe.
He said: "It's weird because in America it didn't play at all. It's the only film I've had that didn't really open in America.
"Everything else has played there, but it's the biggest film I've ever had in Europe, and it still is. It's still my number one movie in France and Spain, and I'm still not sure why.
"I was in Paris a couple days ago. They really lean into 'Australia', and they talk about it like it's this masterful epic. I'm like, 'Hey, isn't it the loathed child?'
"But it's the number two highest grossing Australian film of all time, so somebody saw it."
Liam Payne meets Kate Cassidy's parents
Liam Payne has met Kate Cassidy's parents.
The 'Bedroom Floor' singer has been growing close to the 23-year-old model in recent months and after a romantic holiday to Rome last month solidified their romance, the former One Direction hunk headed to New Jersey earlier this week to be introduced to the blonde beauty's family.
A source told The Sun newspaper's Bizarre column: "Many people thought Kate was going to be another flash in the pan but things have really taken off.
"He is besotted and couldn't wait to meet her friends and family.
"It's been quite a tough 12 months for him but Kate has helped him get back to his best."
Liam - whose engagement to Maya Henry ended earlier this year - will be dividing the festive season between the US and the UK because as well as spending time with Kate, he wants to be around for his and ex-girlfriend Cheryl Tweedy's five-year-old son Bear.
The source added: "Liam's priority is Bear.
"Cheryl transforms their home into a winter wonderland every year and, with Bear still being young, it's a magical time for them all.
"Liam is adamant that he won't miss out on anything."
Liam and Kate - who has a British father and had been in the UK for a few months when she met the 'Strip That Down' hitmaker - were first pictured together over Halloween weekend in October when they visited London nightspot Inca dressed in costume as Tommy Lee and his ex-wife Pamela Anderson.
A source said at the time: "They are mad about each other. Kate is a wild girl so Liam is definitely in for a fun ride.
"She is always out in nightclubs and seems to be loving London."
Oprah Winfrey at centre of row after being told $100 was too much to spend on Christmas gift
Oprah Winfrey is at the centre of a row after a journalist told her $100 was too much to spend on a Christmas present.
The 68-year-old talk show host - worth $2.5billion - was videoed out and about telling TMZ worker Colin Drummond to buy a jewellery box for his mum, after he told her his mother was struggling and he needed inspiration for a festive gift to cheer her up over the holiday.
Oprah replied: "A wonderful thing is that jewellery box that I had on Favourite Things (her famous gift ideas list.) A beautiful red jewellery box with a little... ."
When Colin, who says on LinkedIn he is TMZ's Washington Bureau Chief, said: "That's too expensive for me" she protested "It's really not", adding: "It's like 100 or some dollars".
He stuck to his opinion it was too much to spend, with Oprah looking surprised he wouldn't spend $100 on his mum.
When Colin told her his mother liked "sentinel gifts", Oprah advised the "perfect gift" was to "do a list of your top ten reasons why you love her, and you make a beautiful card, and it's your top ten."
The clip, which has racked up nearly 1 million views on TikTok, has left social media users divided.
Some have accused Oprah of being "out of touch", with one saying: "A billionaire doesn't understand how it is for the rest of us."
Others said $100 wasn't too much to spend on an ailing mother, adding her second suggestion was "incredibly thoughtful".
Another Oprah fan added: "Bless her heart. she was trying to help. I love both her suggestions. There was no judgement in her tone or reaction. love her sentimental gift idea."
Oprah, one of America's wealthiest self-made women, is said to makes $300 million per year and owns $127 million worth of real estate.
A recent online post revealed her lavish lifestyle, showing the chat show host and her Thanksgiving guests sitting around an 18-person table in the dining room of her 23,000-square-foot California mansion, which was filled with flowers and candles.
Other posts have shown Oprah, who uses a private chef and owns a $75 million private Gulfstream G650 jet, sipping on wine on her huge porch and enjoying movies in her home cinema, along with her massive walk-in closet.
Her main home is a sprawling mansion in Montecito, near the $14.65 million home where the Duke and Duchess of Sussex live.
Emily Ratajkowski joins dating app
Emily Ratajkowski has joined a dating app but fears it is "too white" and doubts it will result in her meeting a "lady crush".
She signed up while holding a glass of wine on the Thursday (22.12.22) edition of her 'High Low' podcast, but didn't specify which site she was using.
The 31-year-old model said: "I was like, 'F*** it'. I was feeling defiant because so many people told me not to get it."
She also told how she quickly got "a few direct requests from women" which she said was "exciting".
But Emily added: "I feel like this app is a little bit white. It's very white and feels like a very particular man and very particular type of woman, so I don't think I'm gonna meet my lady crush on here."
She signed up despite being linked to comic Pete Davidson, 29, after they were spotted out together several times including in November at a New York Knicks versus Memphis Grizzlies game.
The mum-of-one is also rumoured to be seeing multiple men after she was seen on Wednesday (21.11.22) kissing artist Jack Green outside her New York City apartment - following recent dates with 35-year-old DJ Orazio Rispo, the son of a property tycoon, while she was said to be seeing Pete.
A source told Page Six when she and Pete were spotted together in November they were getting "more serious," with the insider adding: "Pete takes her to dinner and events. They also hang out a lot at home," the insider said, calling their time together "fun without any stress."
Emily was reported to have started dating Pete after earlier this year divorcing her husband Sebastian Bear-McClard, 34, with whom she shares 21-month-old son Sylvester Apollo Bear.
She spoke of finding a "girl crush" on the app after appearing to admit she was bisexual as part of a TikTok green couch trend.
A voiceover on a clip on the model's account on the platform said at the time: "If you identify as bisexual, do you own a green velvet couch?"
Emily's video then panned over her green velvet sofa and back to her smiling face.
She later added to Harper's Bazaar magazine she no longer believes in "straight people" and said she thinks "sexuality is on a sliding scale".
Actress Diane McBain dead aged 81 after liver cancer battle
Actress Diane McBain has died at the age of 81 after a liver cancer battle.
The Hollywood star, who appeared alongside Elvis Presley in the 1966 blockbuster 'Spinout', passed away on Wednesday. (21.12.22)
Her confidante Michael Gregg Michaud confirmed her death, which happened at the Motion Picture and Television Country House Hospital in Woodland Hills, California.
Michael said on social media: "It is with great sadness that I report actress Diane McBain lost her battle with liver cancer and passed away on December 21, 2022.
"She lived a full life and experienced every opportunity that presented itself. She was very kind, thoughtful, loyal and generous, and she had a wicked sense of humour.
"Despite her remarkable professional accomplishments, she was the most un-affected movie star I have ever known."
In 'Spinout', Diane played writer Diana St Clair who fights for the love of Elvis' singer and race car driver character Mike McCoy.
She told Fox News Digital in May about working with the crooner: "He was wonderful. He was in good shape at that time. I remember him being tall, slender and so beautiful. I mean, what a beautiful man.
"And he had this beautiful voice. I liked him a lot. He probably had affairs with some actresses or co-stars, but not with me. I think he just liked brunettes, and I was a blonde, so he wasn't interested in me. But we had a really nice friendship on set."
Born in Cleveland on May 18, 1941, Diane moved with her family to Glendale, California in 1944 and was discovered aged 17 by a talent scout while performing at Glendale High School.
She modelled before signing to Warner Bros aged 18 in 1959.
Her first film role was the 1960 historical drama 'Ice Palace' with Richard Burton.
She also appeared in 1962's 'Black Gold', as well as 'The Caretakers' with Joan Crawford and 'Mary Mary' with Debbie Reynolds the following year.
Her TV appearances included roles in ABC's series 'Maverick' alongside James Garner and the 'Batman' TV series with Adam West in the 1960s.
In later life she was an author, writing the books 'The Laughing Bear' in 2020 and 'The Color of Hope' a year later.
She also became a counsellor for sex assault survivors after she spoke about being sexually assaulted by two men in West Hollywood on Christmas Day, 1982.
Diane married fellow actor actor Rodney Burke in 1972, and they had a son Evan Burke in 1973 before the couple split in 1974.
She is survived by Evan and her goddaughter Mary Haber.
King Charles 'leaves prank-style Christmas gifts for staff before they get proper present'
King Charles is said to leave prank-style Christmas gifts for staff before they get a proper present.
Grant Harrold, a former royal butler for the monarch and Queen Consort Camilla, told the Daily Mirror on Wednesday (21.12.22) the tradition shows the royal family have a "fun, practical side".
He said: "With the actual Christmas presents, I've been told they give fun gifts because what do you give a royal who's got everything?"
Grant added Charles, 74, would tease him by leaving jokey gifts in pigeonholes at Highgrove, where the ex-butler used to get receive the post each morning.
He said: "One time he left a tin of salmon and one year I got a salt and pepper grinder wrapped in a ribbon. He had probably been given a hamper and sometimes there would be a lot in them and he would give some of the bits to us.
"I just thought it was so bizarre because you don't expect those little things. It shows that they've got that fun, practical side to them."
He added about getting a more formal present: "For actual proper gifts would be things like tea cups and saucers or whiskey glasses. One year I got a lovely water jug.
"At Christmas, we would always get the famous Christmas card. Before he was married to the now Queen Consort, I remember getting Christmas cards from him, (Princes) William and Harry and that was always quite special."
Grant said about returning the favour by getting Charles a Christmas card and present: "There was no point in trying to give something fancy. It's difficult when the person has everything.
"But I knew he loves honey so I used to give him a jar of honey or honey fudge or something that I knew he would quite enjoy."
Grant also thinks the royal give serious presents to each other, adding: "I also believe they also give each other nice gifts because even though they do the fun thing, the younger royals for example like William and (his wife) Catherine, will give each other nice gifts to each other at Christmas, I have no doubt about that at all.
"I also like to think that on Christmas Day the kids will have Father Christmas come and they will get traditional presents under the tree, I think that's probably when you will find that's when the serious presents will be given to each other.
"And I do think they give serious things but unfortunately I don't know what unless we maybe see Catherine wearing some new jewellery or something like that.
"When I see her in a new necklace or something, I often wonder if it's a Christmas gift but we never really know unless they tell us."
The royals are spending their first Christmas at Sandringham since 2019 this year, with a "full house" of senior members of the family set to attend festivities after the death of Queen Elizabeth on September 8 aged 96.
The Duke and Duchess of Sussex are reportedly planning to spend the holiday in California in the wake of the release of their 'Harry and Meghan' Netflix show in which it was claimed the royals suffer "unconscious" racial "bias".
Stephen 'tWitch' Boss' widow Allison Holker says her 'heart aches'
Allison Holker Boss says her "heart aches" one week after the death of her husband Stephen 'tWitch' Boss.
The former 'Dancing With The Stars' professional dancer has shared a photo with the late DJ - who took his own life last week aged 40 - and revealed how much his family are missing him.
Posting the picture on Instagram, she wrote: "My ONE and ONLY. Oh how my heart aches. We miss you so much".
The selfie is her first post on social media since his death, having previously shared a video of them dancing to Alicia Keys' track 'December Back 2 June' two days before he died.
And one day before that, the couple - who both starred on 'So You Think You Can Dance' - marked their wedding anniversary on social media.
On December 10, she wrote: "I couldn't be more grateful to celebrate this perfect magical day!!!
"Saying YES to @sir_twitch_alot has been one of the best decisions I have ever made in my life!! I feel so blessed and loved!!
"I love you baby and I will never take you or OUR love for granted! I LOVE YOU #happyanniversary #bosswedding2013."
On December 14, she announced the tragic news and spoke of how her husband "lit up every room he stepped into".
She said in a statement: "It is with the heaviest of hearts that I have to share my husband Stephen has left us.
"Stephen lit up every room he stepped into. He valued family, friends and community above all else and leading with love and light was everything to him. He was the backbone of our family, the best husband and father, and an inspiration to his fans.
"To say he left a legacy would be an understatement, and his positive impact will continue to be felt. I am certain there won't be a day that goes by that we won't honour his memory.
"We ask for privacy during this difficult time for myself and especially for our three children.
"Stephen, we love you, we miss you, and I will always save the last dance for you."
Brad Pitt and Margot Robbie's new sex-filled film promoted with 'naughty' and 'nice' trailers
Brad Pitt and Margot Robbie's new sex-filled film is being promoted with "naughty" and "nice" trailers.
Paramount Pictures released the two separate promos for 'Babylon' ahead of its cinema release on Friday (23.12.22) in America.
Available on YouTube, they reveal new footage from writer-director Damien Chazelle's movie, with the "naughty" version featuring female nudity, a gun and a blood-soaked death.
It also sees Margot's self-destructive actress character Nellie LaRoy has a sex toy in her dressing room, while Brad is seen blasting a pistol in his house.
Another scene sees several characters staring at a corpse on a film set that has been impaled with a spear, while another shows a topless woman saying "Hi" to Brad as his character announces he's got engaged.
In comparison, the "nice" trailer starts with silent film era footage, over which actress Jean Smart's Hollywood gossip columnist character Elinor St John asks: "Do you miss the silence?" before different characters mull the future of filmmaking.
Margot, 32, recently said she feared filmmakers wouldn't get away with an orgy scene in the film, while tells of drug and sex-crazed debauchery in the Hollywood of the Roaring Twenties.
Her co-star Brad, 59, has described the amount of nudity in the flick "shocking", even for him.
Margot said: "When I read the script, I was like, 'This is like 'La Dolce Vita' and 'Wolf of Wall Street' had a baby - and I love it!
"But I was like, 'Are we allowed to show that? Are we allowed to show that?'
"There were so many scenes where I was like, a) I have no idea how I'm going to do that, and b) are we going to get away with this?'"
'Babylon' is described as a "tale of outsized ambition and outrageous excess" which "traces the rise and fall of multiple characters during an era of unbridled decadence and depravity in early Hollywood".
It's made headlines after Margot said she spontaneously kissed Brad on set in one scene as she didn't want to miss the opportunity - while he later insisted he asked producers to write in the moment.
Brooke Shields insists Blue Lagoon couldn't be made today
Brooke Shields doesn't think 'Blue Lagoon' could be made today.
The 57-year-old actress was just 14 when she starred alongside Christoper Atkins, now 61, in the racy romantic coming of age survival movie in 1980 and while she had a body double, she admitted the filming couldn't be recreated in the modern world.
Reuniting with her co-star on her 'Now What?' podcast, she said: "Never again will a movie be made like that. It wouldn't be allowed."
Christopher, who was 18 when the film was made, added: "Animals were hurt in the movie. We were spearing fish and all kinds of crazy things. Children are naked running down a beach. Couldn't do that now."
The film followed teenage cousins Emmeline and Richard Lestrange, who were marooned together on a desert island and matured, fell in love and conceived a child.
Reflecting on the nude scenes, Christopher - who didn't have a body double as he was of age - joked: "After that movie it was hard to keep my clothes on.
"There were scenes where I was butt naked with you, if you remember, sliding down that slide and things like that.
"And that was a little awkward, but it was kind of funny for me because at this point in time I would just do it. But your reaction was [annoyed sounds]."
Brooke remembered thinking: "Why do I have to look at this? I'd never seen one before. I'm not going to start now."
She recalled covering her chest with her hair "taped on to her body", while any nudity was done by a double.
She explained: "We were wearing little strips of clothing and my hair was taped on to my body to cover the boobs, which were very minimal anyway.
"I don't know what I was trying to cover. Remember the bumpy pads? They would stick these little flesh-colored things on my nipples because nipple evidently was where they drew the line in this movie."
Meanwhile, she recalled some production staff "desperately" wanting the co-stars to "fall in love with each other", but Brooke hadn't "even kissed anybody".
She added: "Which was probably great for the film because that's what it was all about. You have to admit the chemistry between us was just amazing.
"There were a lot of great, great moments that went on there and I think it was a lot of that innocence that came off in the film that made it work even more."
Henry Cavill will get 'heroic sendoff' from The Witcher
Henry Cavill will be given "the most heroic sendoff" from 'The Witcher'.
The 39-year-old actor announced in October he was stepping down from the Netflix fantasy drama - based on Andrzej Sapkowski's book series - with Liam Hemsworth taking over as monster hunter Geralt of Rivia for the fourth season.
Reflecting on how his exit has shaped the upcoming third series, creator and showrunner Lauren Hissrich told Entertainment Weekly: "Henry has given so much to the show and so we want to honor that appropriately."
The episodes will also take inspiration from 'Time of Contempt', which is the fourth book in the 'Witcher' series.
She explained: "What is so interesting is that season 3, to me, is the closest thing that we've done as a one-to-one adaptation of the books.
"Obviously, we can't do every page, but Time of Contempt gave us so many big action events, plot points, defining character moments, huge reveals of a big bad.
"There's so much to do that we were able to stick really, really closely with the books."
Teasing what's to come, Hissrich - who also serves as the show's writer and producer - noted there are some big changes to come.
She added: "Geralt's big turn is about giving up neutrality and doing anything that he has to do to get to Ciri.
"And to me, it's the most heroic sendoff that we could have, even though it wasn't written to be that.
"Geralt has a new mission in mind when we come back to him in season four. He's a slightly different Geralt than we expected. Now, by the way, that's an understatement."
Back in October, Cavill revealed he was stepping down as he looked to reprise his role as Superman in DC Studios' big screen universe.
However, since then he has met with film bosses James Gunn and Peter Safran, and discovered the return was off the cards with the studio taking the iconic character in a different direction.
Sources have since told Entertainment Weekly that Cavill's recasting won't be reversed due to the recent development.
Don't blame nepotism for a lack of success, says Lottie Moss
Lottie Moss is "sick of people blaming nepotism" for their lack of success.
The 24-year-old model - who is the half-sister of catwalk star Kate Moss - has taken to Twitter to argue that hard work is the key to success.
Lottie wrote on the micro-blogging platform: "I'm so sick of people blaming nepotism for why they aren't rich and famous or successful - obviously it's not fair that people who come from famous families are getting a leg up because of that but guess what? Life isn't fair - if you put your mind to something you can accomplish (sic)"
She later added: "I loveeee that people get so pressed about something that I tweet GET A LIFE (sic)"
Despite this, Lottie acknowledged that she's in a "privileged" position compared to most people.
She wrote online: "I obviously am so grateful that I have had the opportunities I've had don't get it twisted
"Obviously I'm privileged being related to a huge model also
"And am privileged for numerous other reasons and as I say I am grateful for it all but s******* on others because of it makes NO sense (sic)"
Earlier this month, Lottie claimed that Kate has "never really supported [her]".
The blonde beauty wrote on Instagram: "I understand I have come from a very privileged position being the sister of someone very famous but believe it or not that person never really supported me.
"My parents were amazing but could not relate to what I was going through and did not know the full extent of what I was going through most of the time, I was pretty much on my own so I had to navigate this by myself and do the best I could which I feel I have. (sic)"
John Krasinski says Emily Blunt 'pushes him to be better every day'
John Krasinski "wouldn't be anywhere in [his] life" without Emily Blunt.
The 43-year-old actor has been married to Emily since 2010, and he admits that she's played a huge part in his success.
John - who has Hazel, eight, and Violet, six, with the actress - shared: "I wouldn't be anywhere in my life without her.
"On a daily basis, but certainly in a career-wise, as a dad, she pushes me to be better every single day at everything I do. So I look forward to the next day cause I know it'll be better than the one before."
In 2018, John made his debut in the thriller TV series 'Jack Ryan', and he's now teased some details of season four of the show.
The actor - who plays the titular character - told Parade.com: "I don't know that it'll be the last time I ever, you know, play with this role and do something with this role. I'm really excited. Again, it's very hard to pass up working with these guys.
"But I know the fourth season for us was, I think, a celebration of that, a celebration of these characters and how much they rely on each other and how much they need each other to get through not only these great missions, but also to get through life. That is very taxing."
Meanwhile, Emily previously revealed that John is "immune" to her steamy love scenes.
Asked how he felt about her on-screen kiss with Dwayne 'The Rock' Johnson in 'Jungle Cruise', Emily replied: "Honestly, John is so used to me having to make out with other men. He's immune to it at this point. That was part of the deal when we got married!"
Emily, 39, also revealed that she developed a great chemistry with the wrestler-turned-actor.
She said: "It was there right from the start. There were certain scenes where we could not get a straight take. Even the crew were like, 'C'mon guys!' It was such a joy to work with him. He's wonderful."
Simon Cowell teases wedding plans
Simon Cowell is still working on his wedding plans.
The 'Britain's Got Talent' boss proposed to long-term partner Lauren Silverman - the mother of his eight-year-old son Eric - in December 2021, and now a year on the 63-year-old star is staying tight lipped about the upcoming nuptials.
Appearing on ITV's 'Loose Women' this week, he was asked about his plans and coyly quipped: "Still planning."
The notorious workaholic also admitted he's "getting there" with striking a balance between his career and family life, and he noted how fatherhood has changed him for the better.
He said: "I'm certainly getting there. Yes, for sure, where I currently am in my life, my career, being a dad - I mean, I was late to the party. It was the best thing that ever happened to me."
Meanwhile, Simon revealed how his son is always reacting to the acts on the likes of 'America's Got Talent', and he gives his opinions "nonstop".
He added: "I've got a good idea of what he's going to be when he's older, I think, which is a really cool thing," Cowell added, without naming the profession. "He's got his own opinion. He's his own man, which is really, really important. Yeah, he's a sweetheart."
When it comes to the wedding, Emma Cowell - Simon's sister-in-law - previously suggested the ceremony will actually be a low-key event.
She said: "Will he be a groomzilla? It's hard to say. Simon has very clear likes and dislikes.
"He is used to calling the shots on TV and behind the scenes so I'm sure he applies that to all areas of his life, including his wedding.
"But Lauren will have equally strong ideas as it's her big day too. It's also important for Eric and Simon's stepson Adam. I'm sure he's got lots of ideas, plans, and maybe a few surprises for Lauren, but I imagine it will be a low-key, really special day for them.
"None of us thought this day would come! Simon was a bachelor who never wanted to get married, engaged or be a dad, but look at him now."
Shania Twain 'unashamed' of her body as she embraces her changing figure
Shania Twain is "so unashamed of her new body".
The 57-year-old star - who posed topless on the cover of her latest single 'Waking Up Dreaming' back in September - explained how she's "comfortable in her own skin", and found the whole experience "really liberating".
She told PEOPLE magazine: "This is me expressing my truth. I'm comfortable in my own skin, and this is the way I am sharing that confidence.
"I think the best fashion is confidence, and whatever you wear -- if you're wearing it with that, it's fashionable.
"I am a woman in my late 50s, and I don't need to hide behind the clothes. I can't even tell you how good it felt to do nude shooting.
"I was just so unashamed of my new body, you know, as a woman that is well into my menopause. I'm not even emotional about it; I just feel okay about it. It's really liberating."
The 'Man! I Feel Like A Woman' hitmaker also broke down boundaries with her debut music video 'What Made You Say That' in 1993, in which she appeared braless with her midriff on show, but she started to get more self conscious as she "grew older".
She added: "From the very beginning -- the very first video -- I was ditching the bra.
"But, I was a lot firmer then, so as I grew older, I started feeling a different pressure of, 'Well, your breasts are not as plump as they used to be. Your skin is not as tight as it used to be. Maybe you should start covering it up a little bit more.' "
However, the moment she felt her confidence "regressing", she decided "frig that" and wanted to embrace her figure.
She explained: I am embracing my body as it changes, as I should have from my childhood to my teens, as I should be from my taut, 20s and 30-year-old self, to my menopausal body.
"I'm not going to be shy about it. I want to be courageous about it, and I want to share that courage in the artwork that I am directing."
Bill Gates reveals why he's going to drop off rich list
Bill Gates expects to drop off the World's Richest People list.
The billionaire Microsoft co-founder - who is known for his philanthropy work through the Bill and Melinda Games Foundation with his now-ex wife - has explained how giving to charity will drastically reduce his wealth as time goes on.
In his annual year-end post on the Gates Notes Blog, he wrote: "I turned 67 in October. It's hard to believe I'm that old--in America, most people my age are retired! But I won't be slowing down anytime soon.
"I'm still going full speed on the project I began more than two decades ago, which is to give the vast majority of my resources back to society.
"Although I don't care where I rank on the list of the world's richest people, I do know that as I succeed in giving, I will drop down and eventually off the list altogether.
"I've always viewed my philanthropy as a way to help reduce the awful inequities I see around the world. I also feel a responsibility to give my wealth back to society in ways that do the most good for the most people."
Bill, 67, also reflected on the news his eldest daughter Jennifer, 26, is expecting her first baby with husband Nayel Nassar, and he'll "become a grandfather next year".
He admitted: "Simply typing that phrase, 'I'll become a grandfather next year,' makes me emotional. And the thought gives a new dimension to my work.
"When I think about the world my grandchild will be born into, I'm more inspired than ever to help everyone's children and grandchildren have a chance to survive and thrive."
The philanthropic organisation, which strives to enhance healthcare and reduce extreme poverty across the globe, was launched in 2000.
The couple were granted a divorce in August 2021 after she filed for the separation in May that year after 27 years of marriage.
Reflecting on their breakup, Bill added: "Everyone in the world has experienced loss during this time--of loved ones, financial security, or a way of life.
"Because of my position, I'm insulated from many of these hardships. But I too have hit some personal low points over the past few years, including the death of my father and the end of my marriage.
"As I reflect on the past and look ahead to next year, I'm feeling grateful for the people in my life who support me in difficult moments. They remind me of what's important, and they inspire me to be a better father and friend.
"Being wealthy makes my life much more comfortable, but not more fulfilling. For that, I need family, friends, and a job where I work on things that matter. I'm grateful to have all three."
I manage my money correctly, says Cardi B
Cardi B is determined to "manage [her] money correctly".
The 30-year-old star - who is one of the world's best-selling rappers - has insisted via Twitter that she always tries to be responsible with her money.
The 'Bodak Yellow' hitmaker wrote on the micro-blogging platform: "We going through a recession…..Merry Christmas [Christmas tree emoji] (sic)"
One of Cardi's followers subsequently questioned the rapper, suggesting that she's in a privileged position.
They wrote in response: "Says the rapper worth 40 million."
Cardi then pointed out that in spite of her wealth, she still has "bills" and other "responsibilities".
The chart-topping star - who has Kulture, four, and Wave, 15 months, with her husband Offset - said: "I'm worth more then that and guess what ? If I don't save ,work and budget I could lose it too! What makes you think that no matter how much money you got you can't lose it all if you don't manage your money correctly.I too have bills,responsibilities and people I have to help. (sic)"
Cardi worked as a stripper before finding success in the music business, and she previously admitted to being happier before she found fame.
The 'WAP' hitmaker - who married Offset in 2017 - explained: "One positive thing is that, my family, whatever they want, they get. Everything that I want to buy, I can get. I don't have to worry so much about my future.
"One negative thing is that, even though I'm happy, I feel like I was a little bit happier two or three years ago when I had less money.
"I had less people who had opinions about my life. I felt like my life was mine.
"Now I feel like I don't even own my life. I feel like the world owns me."
Nicolas Cage hopes to star in a musical
Nicolas Cage wants to star in a musical.
The 58-year-old actor has enjoyed an eclectic movie career but is keen to take on a musical as it is an acting avenue that he is yet to explore, even though he is "not much of a singer".
Nicolas told Empire magazine: "I haven't done a musical yet.
"I'd like to try that. I'm not much of a singer. I did sing okay in 'Wild at Heart', I thought, but I've since blown my voice singing 'Purple Rain' incorrectly in karaoke bars."
Cage revealed that 'Jesus Christ Superstar' would be his musical of choice.
He said: "I'd think I'd make a good Pontius Pilate in 'Jesus Christ Superstar'."
The 'Leaving Las Vegas' actor explained how he has taken inspiration from a variety of art forms when making films - varying from Edvard Munch's famous painting 'The Scream' to Elvis Presley and Andy Warhol.
Nicolas said: "When I did 'Ghost Rider' I was thinking about Edvard Munch's 'The Scream'. I tried to get the transformation scene to go right there (puts his hands on his cheeks and contorts his face into an impression of the masterpiece).
"In 'Wild at Heart' I was trying to approximate what it felt like to see Warhol's marvellous collages of Elvis Presley as a cowboy with a six-shooter. I wanted to see if you could do that with film performance.
"Plus, I think if David Lynch could cast anyone in any of his movies he would have wanted to cast Elvis, so I think he was excited to roll with it when I suggested it."
Is Lana Del Rey shading her ex Sean Larkin with album billboard in his hometown?
Lana Del Rey has seemingly thrown shade at her ex Sean Larkin by only promoting her new album in his hometown.
The 'Born To Die' hitmaker had a billboard erected in the police officer's home city of Tulsa, Oklahoma, advertising her upcoming LP 'Did You Know That There's A Tunnel Under Ocean Blvd'.
The Los Angeles Times reported that the 'Video Games' singer posted a selfie of herself in a car with the billboard seen in the background.
The picture was posted on the star's private Instagram account and had the caption: "There's only one and it's in Tulsa."
And when asked by a fan why she chose Tulsa, she replied: "It's. Personal."
Lana's fans have praised her for her level of pettiness.
One commented on the screenshot of the post shared on Reddit: "God I need this level of petty-strength, advertising your album probably about how sad you are in your ex's hometown - only Lana, this is why I love her."
Lana had already released the title track on Sean's birthday (07.12.22).
She spent a lot of time with Sean in his hometown.
In a profile with the New York Times, Sean said: "When we were in Tulsa we hung out with my law enforcement friends and their spouses. We all Super Bowl partied together, dinners and things like that. Normal things couples do with their friends."
They started dating in September 2019, but went their separate ways in March 2020.
However, it was said to be amicable between them.
Lana said: "We still talk and whatnot, we just have busy schedules right now."
The 37-year-old star is known for her heartbreaking lyrics about tragic romances.
And Lana has previously had to defend herself after being labelled anti-feminist for enjoying a "really physical relationship".
She said: "For me, a true feminist is someone who is a woman who does exactly what she wants. If my choice is to, I don't know, be with a lot of men, or if I enjoy a really physical relationship, I don't think that's necessarily being anti-feminist. For me the argument of feminism never really should have come into the picture. Because I don't know too much about the history of feminism, and so I'm not really a relevant person to bring into the conversation. Everything I was writing was so autobiographical, it could really only be a personal analysis."
Ryan Reynolds awarded the freedom of Wrexham
Ryan Reynolds has been awarded the freedom of Wrexham after helping to transform the local soccer team.
The 46-year-old actor and his showbiz pal Rob McElhenney became co-owners of the Welsh team in 2021, and they've both been given the freedom of the city after helping to raise the profile of Wrexham.
Speaking via a video link, Ryan told the county council: "Wrexham is home to one of the most beautiful stories on Earth."
Ryan and Rob co-created the hit documentary series 'Welcome to Wrexham' after completing their takeover of the team.
And the celebrity duo have developed a huge affection for the city and its people over recent years.
Ryan - whose investment has helped to transform the fortunes of the team - said: "I recognize that this is to honor our contribution but I'd also say that the reverse holds true with this town, what it's given us is immeasurable.
"What it's given Wales and the rest of the world is immeasurable. Rob and I walked in with a pretty crazy idea a few years ago and Wrexham ran with that idea.
"Our goal is now and has always been to uphold the values of the community and this club."
Meanwhile, Ryan previously revealed that he first met Rob, 45, through social media.
Appearing alongside Rob on a TV show, Ryan shared: "I kind of slid into your DMs.
"I saw Rob in one of the episodes of 'It's Always Sunny'. He did something that was absolutely spectacular. It was one of the most beautiful things that I've ever seen.
"It was a dance sequence, it was all black and white and the rain ... I genuinely ... it was probably, pound for pound, the most gorgeous, beautifully shot and performed three minutes I'd ever seen on television.
"And I ... as I'm getting older I'm thinking, I've got to tell people when I appreciate them more. So, I happened to follow you on social media and I just DMd you and said, 'What I just saw on your show was spectacular!'"
Daniel Craig prepares well for Knives Out monologues
Daniel Craig puts a lot of effort into his 'Knives Out' monologues.
The 54-year-old actor reprises his role as sleuth Benoit Blanc in the sequel 'Glass Onion' and revealed that he puts a lot of preparation into the lengthy speeches where he explains how he has solved the murder mystery.
Speaking to ComicBook.com, Daniel said: "I work as hard as I can before we start to sort of get it into myself so it's in my body, so that when we get to set, it sort of like, it's not a thought."
The former James Bond star relies heavily on director Rian Johnson and tries to ignore his alter ego's distinctive accent during the monologues.
He explained: "I rely on Rian a whole heap. I, kind of, present something, I'll come and say, what about this? And then he goes, 'Great, let's try this and let's try this.' And it evolves as we shoot it, which is the best way.
"But I just wanna be as prepped as I possibly can so that I'm not having to think about the accent, think about the lines, it's just, it's there. It's there on call. And then I can also throw it away and do something else."
Rian also reflected on the amount of preparation Daniel does for the speeches and revealed that he always looks forward to the scenes in question.
The filmmaker said: "With the first movie and then also with this one, with that last section that you're talking about, the thing I love about murder mysteries is the detective holding court and solving it at the end.
"And with both movies now, Daniel shows up prepped for that sequence as if he's gonna step onto a Broadway stage and do it."