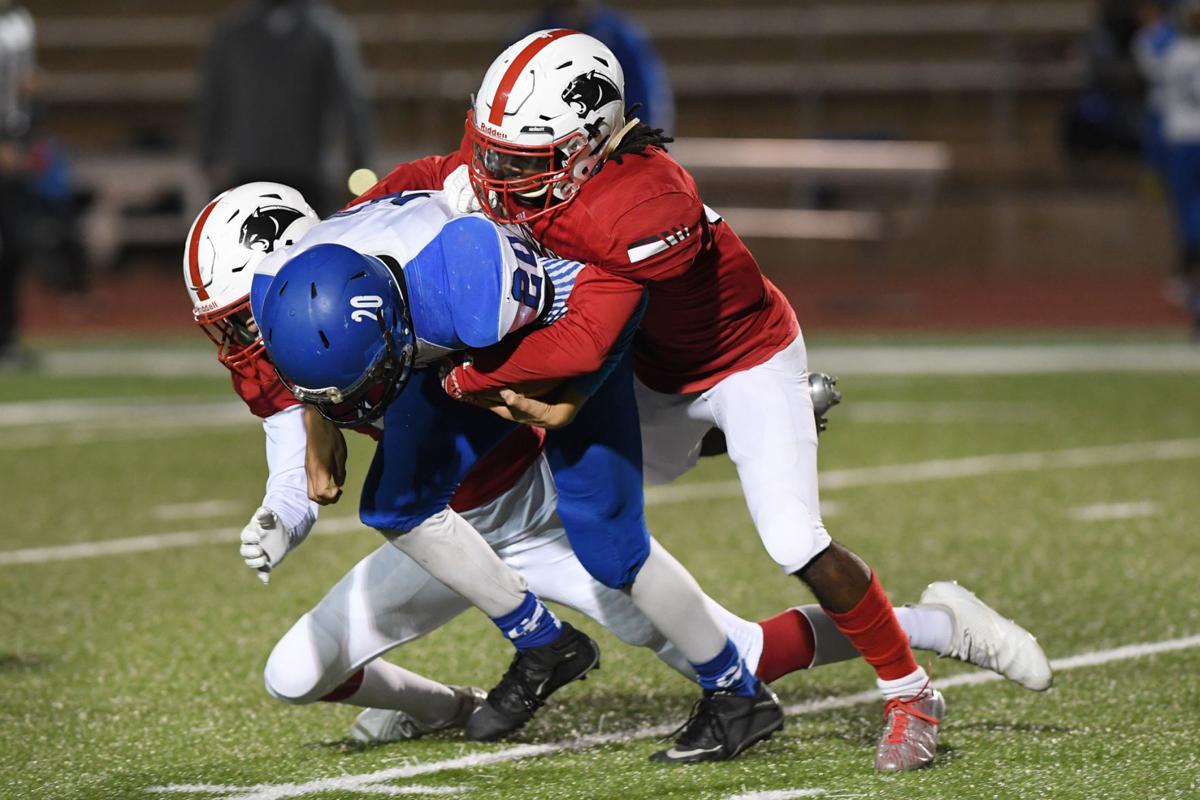 Burton senior quarterback Caleb Harmel accounted for five touchdowns to lead the Panthers to a 59-13 victory over Chilton on Thursday night in the Class 2A Division II bi-district playoffs at Merrill Green Stadium.
Harmel completed 6 of 10 passes for 155 yards with touchdown passes to Tristan Brantley (45 yards), TCU pledge De'Mondrick Winters (28 yards) and Chase Mathis (15 yards). Harmel added 92 yards rushing on nine carries, scoring on a pair of 3-yard runs.
Cash Callahan led Burton (8-2) in rushing with 93 yards on five carries, scoring on runs of 37 and 10 yards.
Chilton (1-10) got a pair of touchdown runs from quarterback Mckeller Cook, who had 65 yards rushing on 17 carries. He also completed 3 of 8 passes for 47 yards but threw two interceptions. Chilton also lost a pair of fumbles as did Burton.
Burton will play the La Pryor-Bruni winner in area.