In the church I grew up in, and in the Episcopal Church that I am now a member and clergy in, we celebrate the saints. I know that not all denominations in the Christian faith have this practice; however, it is something near and dear to my heart.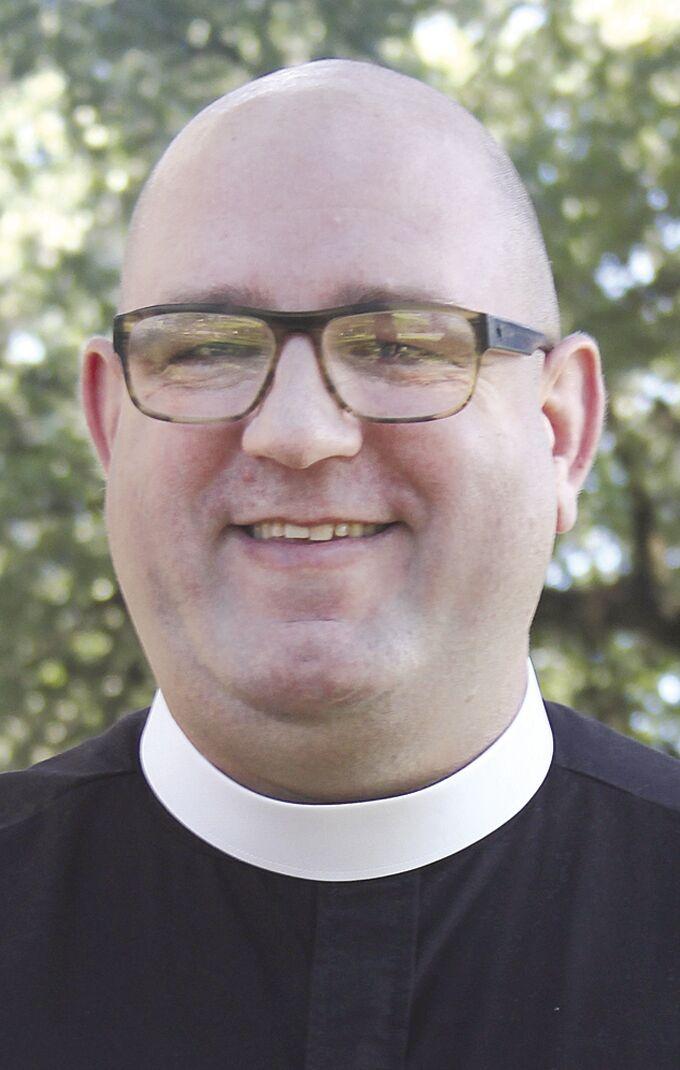 Growing up as an Irish Catholic meant that everyone's name in my family, at least one of our names, first or middle, was a saint's name. That is how highly regarded the saints are for some folks, cultures and me personally. The reason is not that the saints lived a perfect life that folks strive to have. The saints tried to live a life that was witness to Jesus' life, death and resurrection. The saints are people that we are all connected to through Christ, ones that we can pray through, and ones that we can pattern our lives around.
This past Thursday, we celebrated the Feast of St. Mary Magdelene. What do you know about Mary Magdelene? What comes to mind when you hear her name?
I asked that question to several people over this past week, and the answers were similar. She was a prostitute that Jesus hung around with, and she was a penitent sinner. These are all misconceptions that have been spread over the centuries. The spread finds its beginnings in a sermon preached by Pope Gregory I in the year 587 CE.
There are many Marys in the New Testament; as such, the label of a prostitute for Mary Magdelene came from a biblical misinterpretation of several different Marys and other unnamed women. The church supported this misinterpretation through the years, and it was not until 1969 that the Catholic Church took away her label as a prostitute. But we can see by the folks that I asked that the misconception and misinterpretation continue to live.
What we know about Mary Magdalene comes from the Gospels. She is the only woman in the Gospels to have a role in all four of them consistently. That tells us that she was indeed an essential person in the life and ministry of Jesus.
Magdelene is not her last name; it is a name used for her hometown Magdala, a fishing town on the sea of Galilee. Jesus healed Mary of Magdala. She was a disciple who followed and supported Jesus' ministry. She was not only one of the women, but one of the only disciples, including the 12, that stayed with Jesus in his most desperate hour and stayed with him to the crucifixion. After the crucifixion, she was at the tomb, where she wept in grief. She was the first person that Jesus appeared to after the resurrection and was the first to spread the good news that "He is risen."
Who was she? She was a woman healed by Jesus, a committed and faithful disciple; she is an example of faithful ministry for women and all Christians. Many people, myself included, look to her when they experience grief over losing a loved one. We can identify with her weeping at the tomb of Jesus in our grief. She was there at the crucifixion and watched as Jesus hung on the cross and died. She was there at the tomb in all her sadness and loss as a faithful friend and companion.
There is a prayer in the Book of Common prayer that conveys who Mary Magdelene and all the saints are to us. "Almighty God by your Holy Spirit you have made us one with your saints in heaven and on Earth: Grant that in our Earthly pilgrimage we may always be supported by this fellowship of love and prayer." That is what it is meant to have the title of a saint, someone that we as Christians can look to as guides, examples, and companions in this life and the life, death and resurrection of Jesus Christ.
All the saints are important to all who celebrate them because they lived their lives as a witness to the life, death and resurrection of Jesus. They are examples for us to live out our lives as followers of Christ.
Mary Magdelene, to me, is a special saint. As a dad of four girls, anytime there is an important woman in the church, I think it is imperative that we not only lift up the woman that we are talking about but lift up the women in our churches by showing the examples of the long history of women in the church and to show that they were not always, and at times still aren't, treated equally.
For me, Mary Magdelene is not only an important saint; she is one of the most important disciples, saints, and as the Eastern church regards her, an apostle. She lived firsthand among Jesus, was the only disciple to witness his death and resurrection and was the first to spread the good news of the resurrection. She is our example of discipleship and faithfulness, one that we can pattern our lives around.
Bryan Callen serves as the curate at St. Andrew's Episcopal Church in Downtown Bryan.