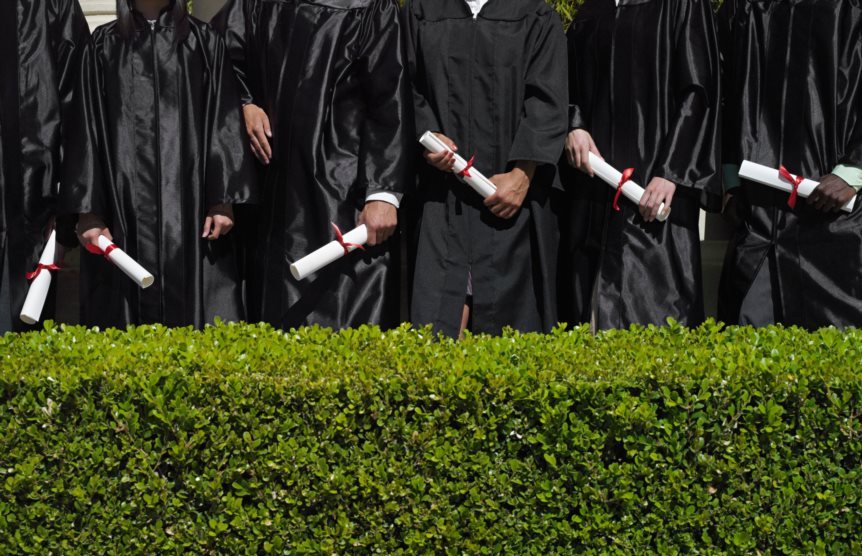 Photo Credit: Juice Images / Alamy Stock Photo
After choosing a college, the most important decision for a student is their major. While some students enroll in college knowing exactly what they want to do, many won't declare a major until after their freshman or sophomore year. Usually, academic interests and intended career paths factor into students' choice of major. However, students should also consider earning potential, especially with the cost of college continuing to rise.
With regards to earning potential, more education is generally better. According to Five Rules for the College and Career Game, a recent report released by the Georgetown University Center on Education and the Workforce, students who earn a graduate degree have median earnings twice as high as those who only have a high school diploma. The median earnings for professionals with a bachelor's degree is $62,000.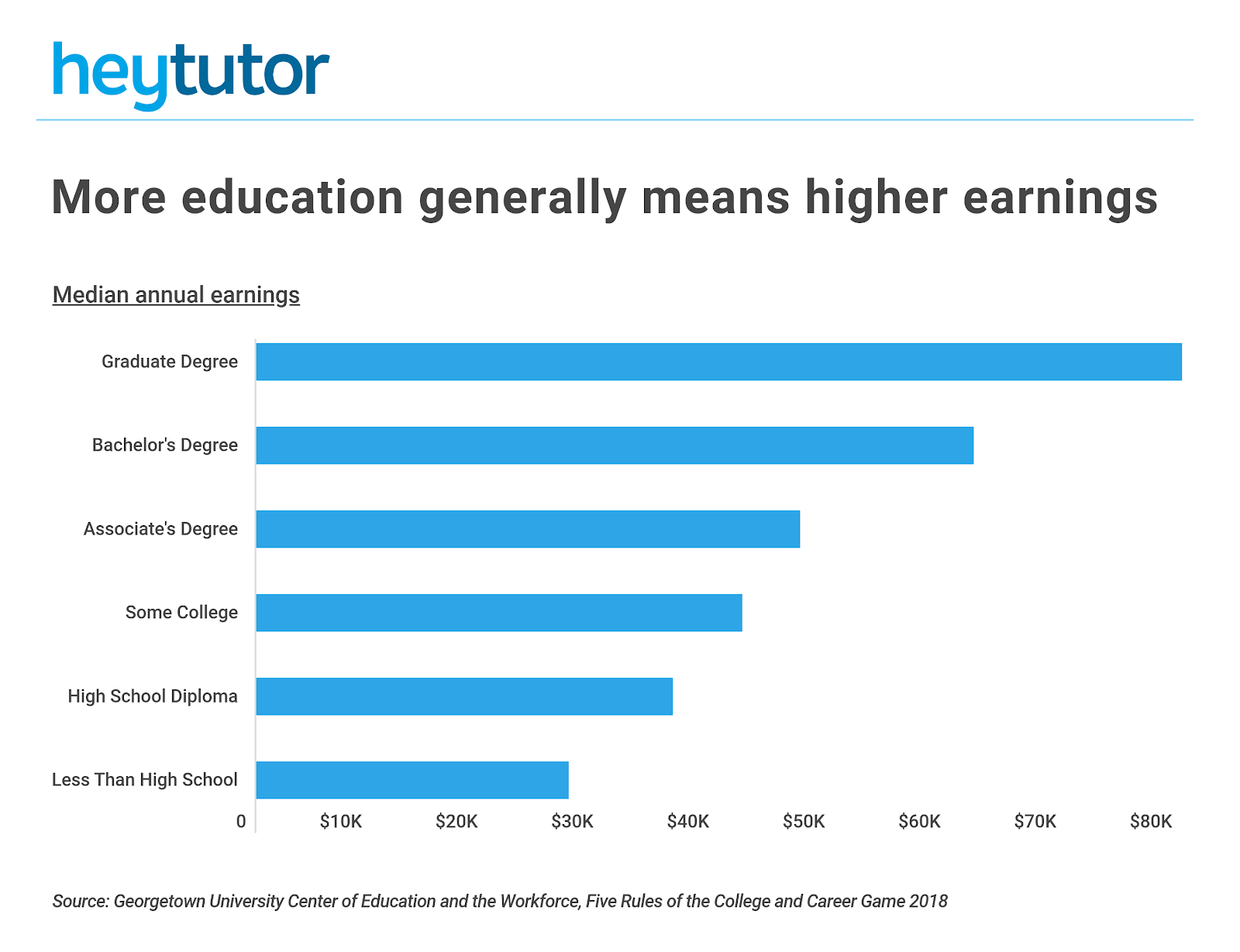 While level of education is important, the individual program of study or major matters even more. According to the same Georgetown report, students who receive an associate's degree in a Science, Technology, Engineering, or Math (STEM) field have higher median annual earnings ($60,000) than students who receive a bachelor's in a humanities/liberal arts field ($53,000), arts ($50,000), or psychology/social work ($47,000).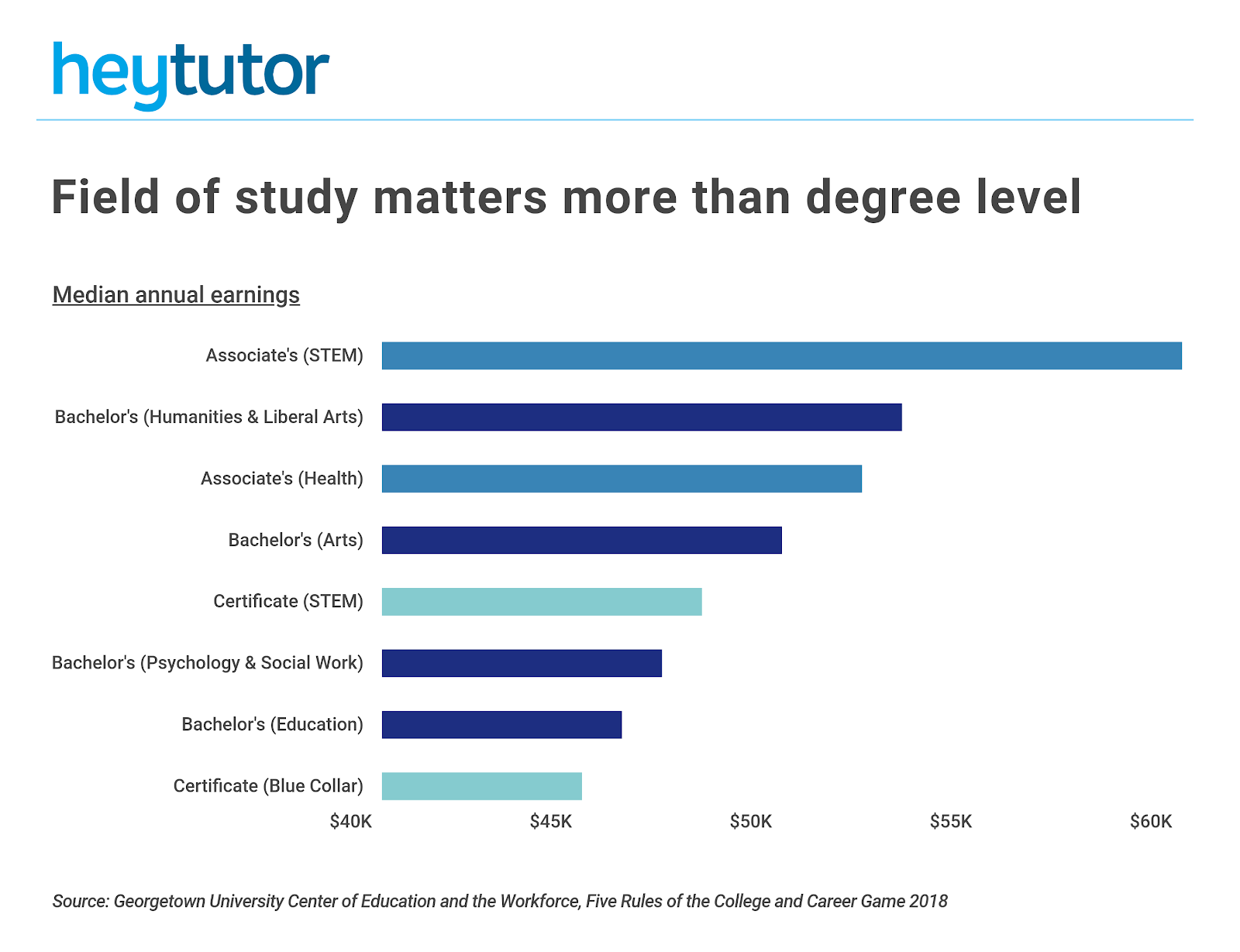 Given the wide disparity among majors, some employers recommend thinking carefully about the job market before deciding what to study. Michelle Armer, Chief People Officer at CareerBuilder, said, "Everyone chooses their college major and career path with their own set of criteria in mind, but the rising cost of education and student debt is undoubtedly a concern for people who are college-bound."
In a recent survey, CareerBuilder found that over 50 percent of 2014 graduates—now five years into the workforce—have student debt they are working to pay off. When asked whether the rising price of education will contribute to a decline in certain majors, Armer explained, "If people are considering a few different majors, they may be more likely to choose the path with a higher future earning potential, and we could potentially see a decline in majors that don't set students up for clear earnings paths."
But salaries vary significantly within majors too. For example, some liberal arts majors make more than some engineering majors despite engineers making more overall. Notably, the Georgetown report found the top 25 percent of liberal arts and humanities majors out-earn the bottom 25 percent of architecture and engineering majors. While some of that variation is due to differences among people and job locations, variation among schools and programs contribute as well.
Unfortunately, at present, there's no publicly available data showing how majors from specific schools perform in the workforce. But this could soon change as the result of a new executive order issued by President Trump calling for transparency in program-level data.
"In a shift toward program-level outcomes, every college will be unbundled down to the program level—its identity, traditions and structure will become less important. Instead, the outcomes of students in each particular major or field will be elevated in importance," explained Dr. Anthony P. Carnevale, research professor and Director of the Georgetown University Center on Education and the Workforce.
"The most significant effect would probably be the streamlining of public university systems," he continued. Carnevale envisions a world in which public university systems might decide to offer a specific degree (say English) at only one campus, instead of at every branch campus. This would allow the university to direct its resources and top talent in English towards a single campus, and ideally would create one outstanding degree program instead of several mediocre ones. On the other hand, this could create an environment in which degree programs with low earning potential experience budget cuts and become worse, not better.
Armed with this new information, should students shy away from majors that traditionally don't pay well, even if it's their calling? Fortunately, even if a student wants to pursue a major that does not offer the highest earning potential, there are ways to make up the difference.
"For entry-level jobs, three in five employers have said soft skills will be just as important as hard skills in the hiring process, and [these employers] are looking for candidates who have basic knowledge of the position, are team-oriented, and have attention to detail—skills that recent college graduates of any major can possess," said Armer.
It's also worth remembering that one's college major and first job do not necessarily dictate their entire career path. Students looking to increase their earning potential after college might benefit from pursuing a graduate degree, certification, or technical skill.
Until the new higher education legislation goes into effect, it is good for students to keep in mind which majors on average pay the best and worst. To determine this, private tutoring firm HeyTutor analyzed data from the U.S. Census Bureau and looked at median salaries, unemployment rates, and underemployment rates for 73 different college majors. To control for educational attainment, the salary data only takes into account earnings from workers with undergraduate degrees, not workers who went on to receive graduate or professional degrees.
HeyTutor found that the median salary for all entry-level professionals with a bachelor's degree is $40,000, and the mid-career median salary is $68,000. The overall unemployment rate for bachelor's degree holders is 3.9 percent, and the underemployment rate is 42.9 percent. Consistent with the Georgetown report, HeyTutor also found that the college majors with the lowest return on investment tend to be in the arts, humanities, and social sciences.
Below is a list of college majors with the lowest entry-level salaries: