Love old or unusual movies but never know when they're on? Here are several I recommend.
To Die For (1995): This delicious movie is inspired by the real-life story of Pamela Smart. Nicole Kidman, in a career-making performance, stars as a young woman obsessed with being on television. When her husband (Matt Dillon) becomes, uh, inconvenient to her career plans, she grooms a group of teenagers (including Joaquin Phoenix) to help solve her problem. The dandy cast also includes Illeana Douglas, Casey Affleck, Dan Hedaya, Wayne Knight, Holland Taylor and Buck Henry (who wrote the fabulous screenplay). By the way, this was the first movie in which Mr. Phoenix used the first name "Joaquin," rather than "Leaf."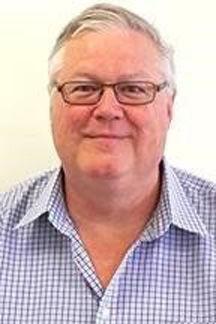 Fort Defiance (1951): I do love a noir Western, and Fort Defiance is a good one. Ben Johnson stars as a bitter Civil War soldier looking for payback on the man (Dane Clark) he feels is responsible for the death of his brother. While looking for him, he becomes friends with the man's blind brother (Peter Graves). Things start to get more and more emotionally complicated as secrets about the war are revealed and more angry men show up trying to kill Clark. Add in some Indians who are angry at being relocated to Oklahoma Territory, and you've got quite a mess on your hands. Johnson has to navigate the various revelations about the past and figure out how to move on with his life. This is an emotional, action-packed Western that you won't soon forget.
on Amazon Video.The File on Thelma Jordon (1949): Wendell Corey is a DA who's sinking into a dark pool of booze, self-pity and bad decision-making. Into his vulnerable life slinks the charming, beautiful and dangerous girl of his nightmares, Barbara Stanwyck. Evidently Corey's character has never seen a film noir before, or even a Stanwyck picture before, because he ignores one danger sign after another and lets her draw him deeper and deeper into shadow-soaked lust and trouble. Will he wise up in time to save some shred of his life and his job and his marriage?
on YouTube.The Caliph Stork (1954): For six decades, filmmaker Lotte Reiniger crafted a series of beautiful shadow puppet animated films. Her The Adventures of Prince Achmed (1926) is the oldest surviving feature-length animated film. The Caliph Stork is a charming short from almost 30 years later. The setting is one of her favorites, an Arabian Nights fantasy kingdom. (Perhaps the style worked particularly well for silhouette cutouts.) All you really need to know about the plot is that the title is, well, literal. If you enjoy this enchanting fable, I recommend you check out the library of her films available on The Criterion Channel.
Now streaming on The Criterion Channel.Trivia Question 904: What film director has an amusing cameo in To Die For as an assassin?
Answer to Trivia Question 902: Not Fade Away (2012) ends in front of the iconic Hollywood Cinerama Dome, a recent COVID casualty.
Ray Ivey is a writer and movie fan in Hollywood, California. He would love to hear from you at rayivey@ca.rr.com.