Beloved community, here's a prayer for compassion during a global pandemic. May it touch you with God's call to what our Jewish siblings in the faith call hesed, the Hebrew word that means "loving kindness." It's a holy kindness representative of God's people that extends beyond like kind and kin, and that embraces the truth that we are never alone in our anguish during these trying times.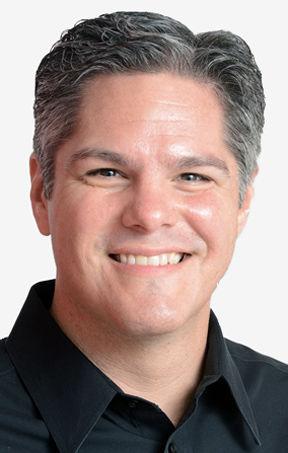 Creator of the morning, God of newness, shepherd of life itself, thank you for awakening me to a new day. Last night was another one with inadvertent sleep, chock full of dreams I could remember vividly, where I know that the deep sleep I need for true rest never came. Yet, here I am again, facing this day and all of its troubles.
Lord, I am tired. We are tired. With so much sad news permeating our consciousness, we are worn thin to the point of being spiderwebs doing all we can to keep rocks falling toward us from hitting the ground. This isn't sustainable.
We look to the face of Christ, tears streaming down his face, as he surveys sadness and has compassion. A centurion's servant, who has always been more than a servant to him, is dying, and Jesus has compassion for this person and acts out of kindness for him, restoring the servant to health. A crowd of thousands with meager means has nothing to eat, and the sun is going down, and his closest followers suggest that they go home to fend for themselves; but Jesus has compassion for each of them and insists that they be fed with whatever resources can be scrounged in that moment.
A family's loved one, Lazarus, has died, and the bereaved scold Jesus for not showing up sooner to help him; but instead of becoming defensive or feeling deflated, once again, the son of a marginalized teen mother has compassion and invites their dead beloved to take off his grave clothes and live with his family and friends again. We look to this Christ, Your Word made flesh, O God, and he invites us to do as he does.
But how can we pour out compassion when our well is dry? How can we dole out kindness when our spirit is sapped of solace? Honestly, how does he do it, God? How does he keep giving of himself, having an apparently unlimited supply of empathy for people, always jumping to generosity with his words and actions in the midst of sadness and scarcity, antagonism and apathy? How…
Oh. We missed it. When we looked at his face, we just didn't see it: those tears. We darted right past the fact that our savior was crying, and we looked directly at his actions of loving kindness. There it was all along. It figures that we, who abhor sadness, would miss the ironic source of replenishment for our weary souls. Lament. Grief. Mourning. Didn't Jesus tell us that those who mourn will be comforted?
Good and gracious God, forgive us for not pausing to grieve. Strengthen us, by your grace, to ponder deeply the news that over half a million people, nearly 600,000, have died from the global pandemic that grips us. In our state of Texas, grant us the courage of spirit to lament with loud cries the record amount of deaths, as well as the explosion of confirmed cases of COVID-19 and so many more that exist unconfirmed. Redirect what little energy we have left away from politicized culture wars over face coverings and premature reopenings so that we would delve deeply into the reality we have yet to truly face as a people whose fate is bound up with one another: that so many have died, so many are sick, so many are struggling and weary from loss of community, so many are losing hope. Open the eyes of our heart to the depth of this pain.
It's been four months of loss, yet we have not paused to lament. Catch us in our anxious scurrying, Lord, and turn us toward one another and the reality of loss that is wearing us thin. Set us free, liberating God, to grieve and mourn. For it is in such an overdue immersion into the palpable sadness of these days that we will find renewed strength to do more than just carry on, but to help each other, to serve the people around us, and to love one another before we move on to the next distraction from that urgent call to compassion. In your mercy we pray. Amen.
---
The Rev. Dan De Leon is the pastor of Friends Congregational Church, United Church of Christ, College Station.