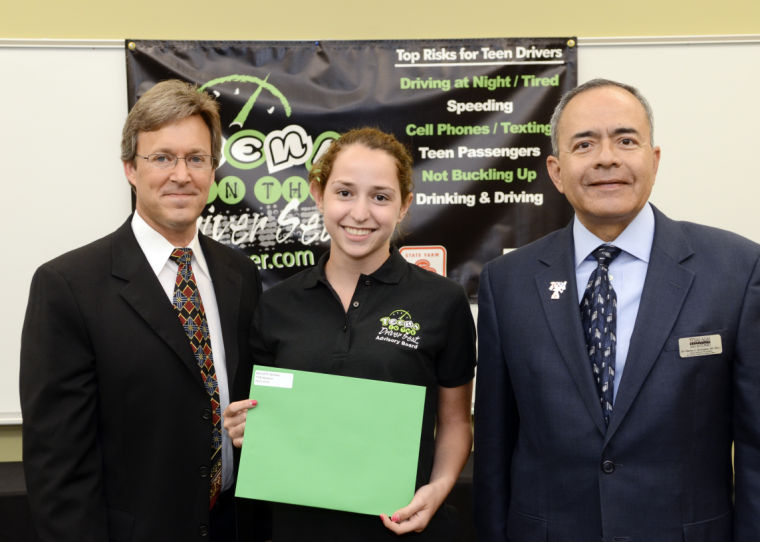 Meredith Spillane of College Station was recognized by Teens in the Driver Seat for her appointment to the 2013-14 teen advisory board during its annual awards ceremony at Texas A&M University - San Antonio on May 20. The awards were presented by Maria Hernandez Ferrier, president of the university.
The teen advisory board consists of students who are selected to be representatives for the Teens in the Driver Seat program, offering guidance and leadership to the program. Duties of board members include providing insight on how to engage their peers and sustain their interest in Teens in the Driver Seat; assisting in organizing program-oriented events and activities; providing feedback, ideas and opinions on new program materials, safety messages, promotional items and related elements; participating in quarterly meetings and serving as traffic safety ambassadors and leaders for the program.
Teens in the Driver Seat is a peer-to-peer safety program that educates teens about the top five dangers of teen driving: Driving at night, speeding and street racing, distractions, not wearing a seat belt and alcohol or drug use. For more information on Teens in the Driver Seat, visit t-driver.com.