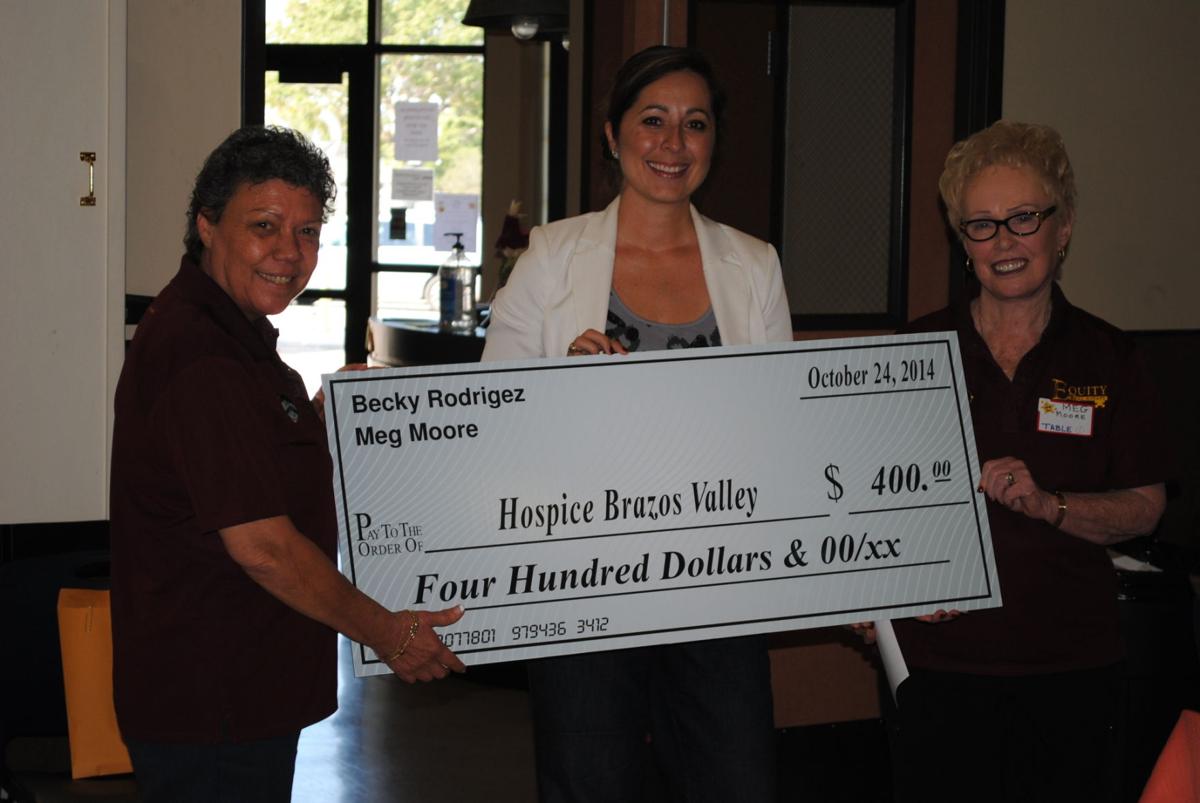 Hospice Brazos Valley held its annual Staff Appreciation & Awards banquet Oct. 30. Green Jacket Awards, which recognize outstanding service, went to Andrea Richardson, Carley Woodward, Allen Little, Holli Johnson, Susan Kemp and Jenny Schoen.
Service Awards went to Linda Bradford, Martha Mosier, Lela Schwartz, Kacy Kuespert and Terri Ratcliffe for five years; Marlene Arzate and Holli Johnson for 10 years; Julie Pauling for 15 years; and Rita Klier for 25 years.
Becky Rodriguez and Meg Moore with Equity Real Estate hosted a bridge tournament Oct. 24 at Southwood Community Center to benefit Hospice Brazos Valley. The proceeds were presented to Hospice Director Nicole Quick. There were 44 participants at the event, which raised $400.
Be the first to know
Get local news delivered to your inbox!