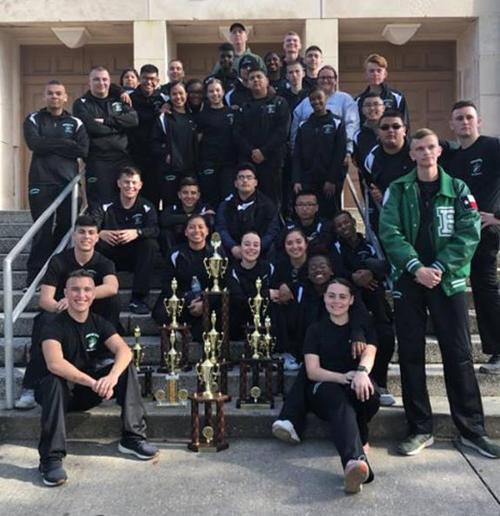 In this season's second competition, members of the Brenham High School Marine Corps Junior ROTC program finished in first place at the Jesuit High School drill competition in New Orleans. Cadets competed against schools from Louisiana, Mississippi and Alabama.
The Brenham cadets earned recognition as meet champions with a first-place overall finish. The armed drill team, led by senior Kody Province and sophomore Wyatt Trevino, placed second in inspection, regulation and exhibition. The unarmed drill team, led by seniors Cynthia Kulow and Dre'Nysce Brown, placed third in inspection, first in regulation and second in exhibition. In addition, the female color guard, led by junior Kylee Adams, and the female PT team placed third.
Be the first to know
Get local news delivered to your inbox!