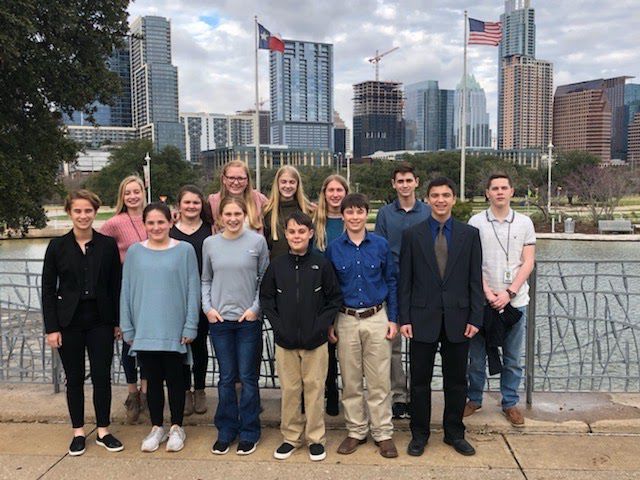 Twelve Brenham Junior High School students and one Brenham High School student participated in the Austin Energy Regional Science Festival in Austin on Feb. 20. Four students — Emily Crawley, Cullen Halfmann, Madison Moran and Joshua Parker — advanced to the Texas Science and Engineering Festival.
Addison Schramme won the Superintendent's Award and finished in fifth place in the earth and environmental science category; Abbey Cross finished in first place in the biomedical and health science category; Halfmann won first place in materials; Parker won third place in materials; Moran won third place in microbiology; and Crawley finished in third place in the plant science senior division.
Pictured from left, back row: Kaylan Curl, Laci Strack, Madison Moran, Addison Schramme, Kaylee Sodolak, Alex Dallmeyer and Caden O'Hearn; front row: Emily Crawley, Sarah Mabie, Abbey Cross, Joshua Parker, Cullen Halfmann and Ty Crampton.
Be the first to know
Get local news delivered to your inbox!