"And now I will show you the most excellent way." So says Paul, introducing what he wrote in 1 Corinthians 13 about love. Tomorrow is the Fourth Sunday of Advent, when Christians light a candle symbolizing that "most excellent way." Since Advent is a time of expectant waiting where we prepare our homes, hearts and our very lives for Christ's birth, we would do well to understand what love is.
While 1 Corinthians 13 is often read at weddings, it is about so much more than romantic endearment. It is the essential way to live with one another in this world. According to Paul, if we check every box in life — do well in school, find work, save up a handsome nest egg — but don't have love, we are nothing. Wow. Even if we give away our possessions of time (volunteerism) and money (charity) to those in need, but still don't count love among those possessions, we gain nothing. So, what is love, and what does it ask of us?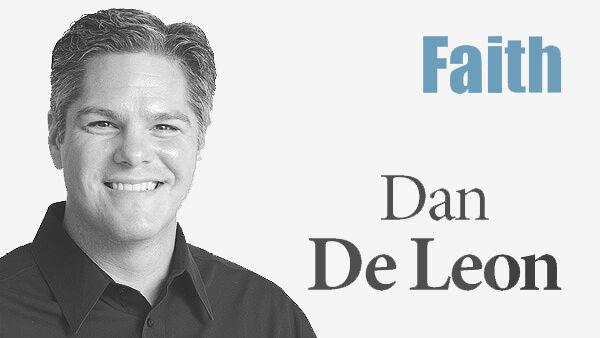 Love is patient and kind. It doesn't envy or boast. It isn't proud, rude, self-seeking or easily angered. It holds no grudges. And here's the part that sounds easy, but is tougher than we think: Love does not delight in evil but rejoices with the truth. Refraining from delight in evil of any kind so we can rejoice in what's true — that we are all deeply loved by God and made in that image of abiding love — takes work. And at the end of a year where the veil has been lifted again and again from the evil of racism in America, love requires that we awaken to the reality of that evil, confront and confess it and work together to dismantle it.
Last Saturday there was a rally in Washington, D.C. That night some attendees, a self-proclaimed "Western-chauvinist" group named a hate group by the Southern Poverty Law Center, tore Black Lives Matter signs off church buildings and burned them in the street. One of the churches vandalized was Asbury United Methodist Church, an African American congregation whose vision is "a radically inclusive community, empowered to spread God's love throughout the world," and whose mission is to "love God and one another, serve our community and transform lives."
In a public statement, the senior pastor, the Rev. Dr. Ianther Mills, wrote that seeing her church's name, which was printed on the banner, in flames "was reminiscent of cross burnings." She concluded, "Asbury UMC abhors violence of any kind. We believe this is a wake-up call for all to be more vigilant and committed to anti-racism and building a beloved community, and we invite you to join us."
Now, reading about this might make us think, "Those guys are racists. I'm not like them. I'm not a racist." But that sidesteps what love requires of us. When I don't acknowledge the reality of racism that breeds hateful behaviors, how deeply and historically baked into the ethos of our culture that evil is and how I have benefited from it at the expense of others whose skin is darker than mine, I am doing nothing to dismantle the perpetuation of evil, which, by consequence, makes me complicit and allows it to continue. As Martin Luther King Jr. wrote in his prophetic letter from a Birmingham jail regarding "white moderates" who decried racism but wanted no part in King's justice-seeing work, "Shallow understanding from people of goodwill is more frustrating than absolute misunderstanding from people of ill will. Lukewarm acceptance is much more bewildering than outright rejection."
We have work to do. Love requires it. Another historic church in Manhattan embraces this. This year, Middle Collegiate Church decided to devote $200,000 — about a tenth of its budget — to providing housing assistance and youth anti-racism training. The church began after Dutch Reformed settlers bought the land from the Lanape, a Native American nation, in an unfair transaction. Its early clergy also included slaveholders. In an interview with Religion News, the pastor, the Rev. Jacqueline Lewis, said, "We are doing reparations." It's hard work that asks a lot of the congregation, but it's ultimately a restorative labor of love. And, as Paul writes, love always protects, trusts, hopes and perseveres.
See, get this: Earlier this month, an electrical fire gutted Middle Collegiate and destroyed its sanctuary, utterly devastating the 128-year-old church. But in response to the congregation's commitment to "love ... period!" as Lewis preaches, and in support of that restorative work leading to Middle Collegiate becoming a multi-racial, multi-cultural congregation that reflects the kingdom of God, more than $200,000 in relief funds from all over the world have been donated to help the church rebuild. Without love, we have nothing and gain nothing; but with love, we have all we need and gain more than enough. This is the truth in which we are invited to rejoice.
So, to prepare for Christmas and the year ahead, how will we love? What restorative work can we do in our individual lives and communities? What anti-racism work can our congregations do to incarnate love in our midst? This most excellent way leads us to rejoice with truth that brings our carols to life: "Bid envy, strife, and quarrels cease. Fill the whole world with heaven's peace. Rejoice! Rejoice! Emmanuel (God With Us) shall come to you…" Amen.