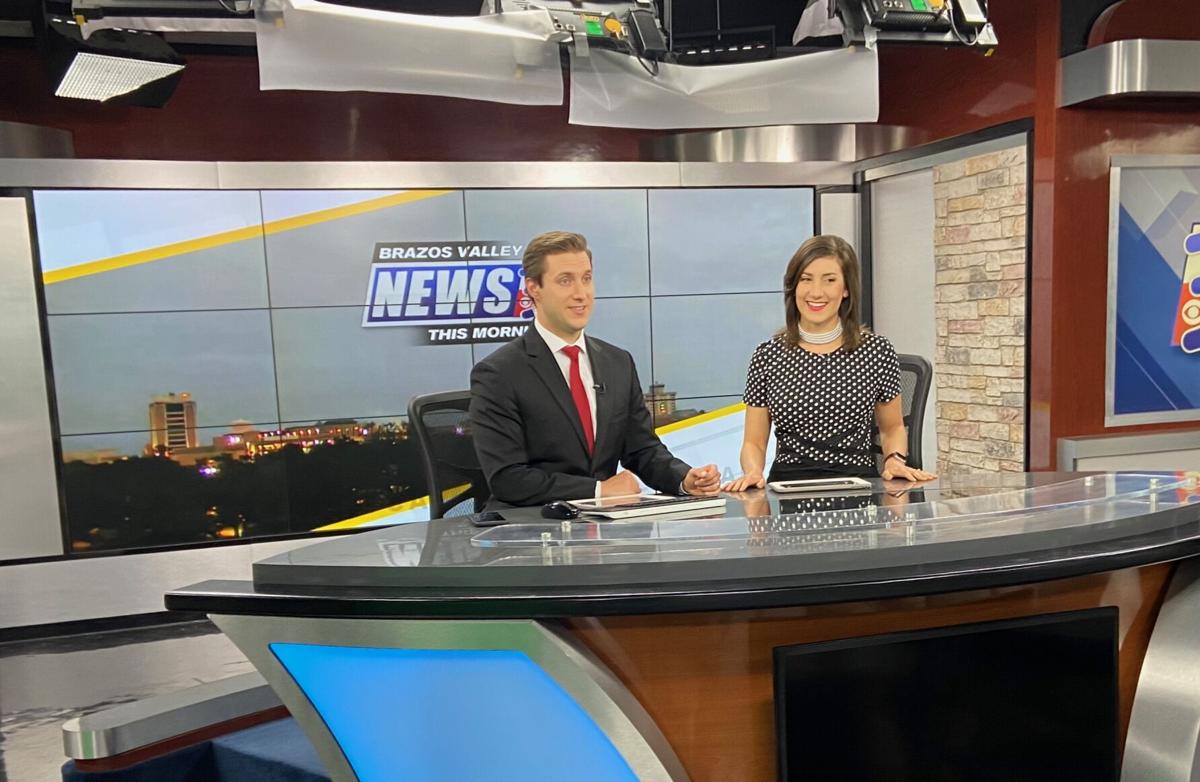 Like a lot of married couples, Kathleen and Josh Ninke wake up and leave for work at similar — though not identical — times in the morning.
The story gets significantly less common from there, though. As of Sept. 1, they arrive at the same desk and, from 4:30 to 7 a.m., anchor a TV broadcast together. 
The Ninkes, who co-anchor KBTX-TV's Brazos Valley This Morning, are a few weeks into their work as one of a handful of married television anchors working together at the same desk in the United States.
Kathleen Ninke, who turns 30 today, joined the KBTX team in 2015, she said, with viewers getting to know her by her maiden name of Kathleen Witte. She anchored the station's 4 p.m. and 6 p.m. broadcasts before moving to the station's morning broadcast.
Josh Ninke, 31, started working at KBTX in 2017. He moved to the Brazos Valley after working as a political reporter in Montgomery, Alabama.
In a recent interview with The Eagle, the Ninkes shared bits about their divergent early morning routines — Kathleen thrives on coffee, while Josh rarely drinks it — and reflected on their new opportunity to work as journalists together.  
Before Kathleen's move to the station's morning show, the Ninkes' schedules limited their time together, with Kathleen on-air or otherwise working until close to the time Josh needed to sleep. 
"As the kind of veteran of the morning show, I think things so far have gone fantastic," Josh said. "She was dedicated from the get-go and had a solid idea of what she wanted to bring to this show, and she has followed through on all of that."
Kathleen said she's enjoyed getting to see much more of Josh in action as a journalist.
"He's such a good, calm presence in what can be a frantic environment. He's wonderfully detail-oriented and is a leader in terms of keeping everyone where they need to be," Kathleen said of Josh. "I appreciate Josh's even-handed approach to the stories he reports. He is all substance over flash. … His goal, over and over, is to represent something clearly and not hype things up."
Josh said he appreciated Kathleen's passion for and dedication to their shared profession.
"You meet her in person, and you're getting the exact same thing you get on TV — someone who is passionate about making sure people get the information they need," Josh said. "A lot of folks will just read what's on the prompter, but she knows the stories so well that she weaves in and out of those with extra facts and more context that people need to know. You can tell she wants to be the best at what she does."  
They married in Kathleen's hometown of Nashville, Tennessee, on Feb. 29 after getting engaged in May 2019. In the interview, they noted that by happenstance, their wedding landed "right before the world changed" in March. They returned from their honeymoon after their wedding to ever-expanding shutdowns due to COVID-19, just beating enhanced travel restrictions as well.
"Our neighbor had gotten us a whole bag of COVID supplies in case the grocery stores shut down when we came back," Josh said.
As journalists, they have reported on the countless negative effects of the ongoing COVID-19 pandemic. They said that for them, one silver lining that it's meant lots of time together early in their marriage, with Kathleen describing it as "a bit of an extended honeymoon." 
Alongside the Ninkes, meteorologist Max Crawford and reporter Fallon Appleton round out the BVTM team. In an interview, Crawford praised both Ninkes as skilled writers and as fun, dedicated professionals. He was a groomsman in their wedding.
"Kathleen and Josh are two people who deeply care about the community and who are local news people to their core," Crawford said. "It's cool to see them get to work together, because this is the first time they get to do that, at least in an on-air capacity."
Crawford said having a married couple anchoring the morning broadcast aligns with the show's goals.
"I hope that it does have a family feel to it," Crawford said. "I've been doing Brazos Valley This Morning for five years now, and I've always hoped people feel like we're part of your family as some of the first faces and voices you see and hear in the morning. I think we all have the chemistry in place to get that going."
B/CS Habitat wall raising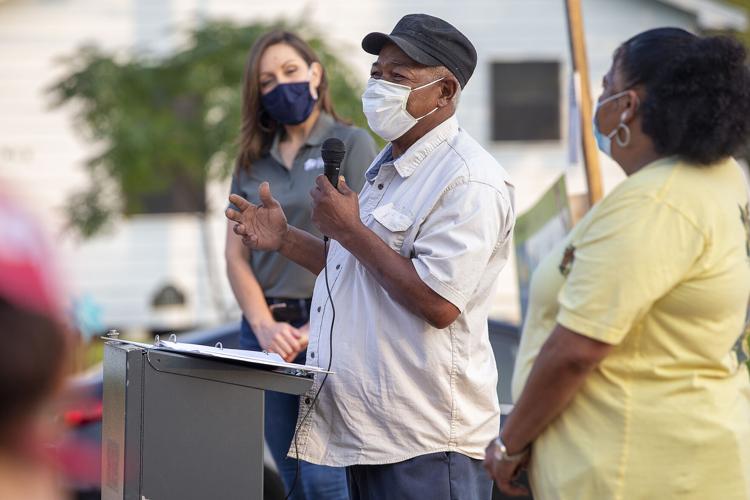 B/CS Habitat wall raising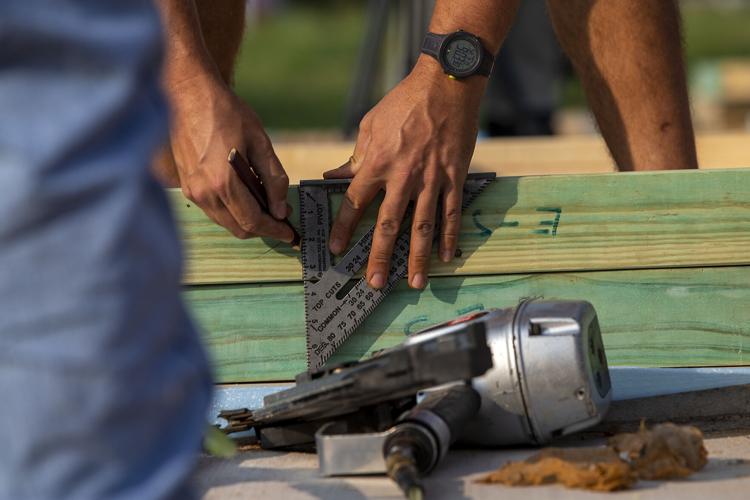 B/CS Habitat wall raising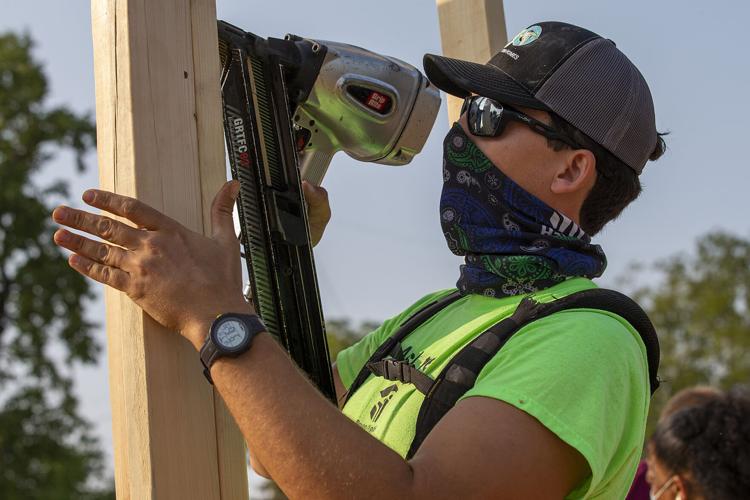 B/CS Habitat wall raising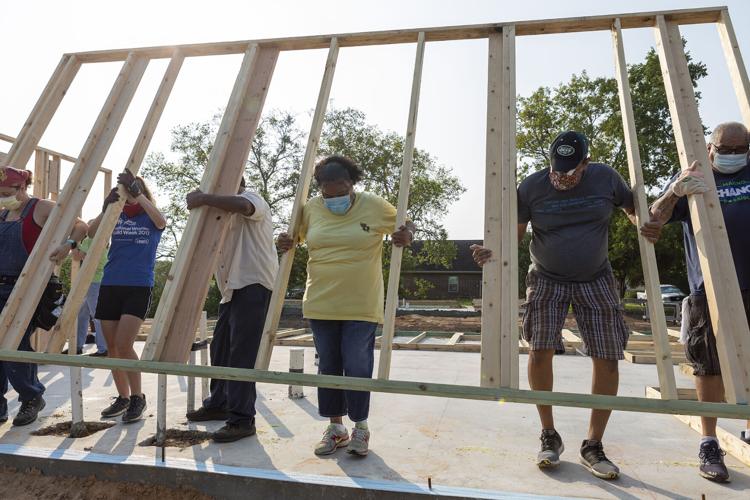 B/CS Habitat wall raising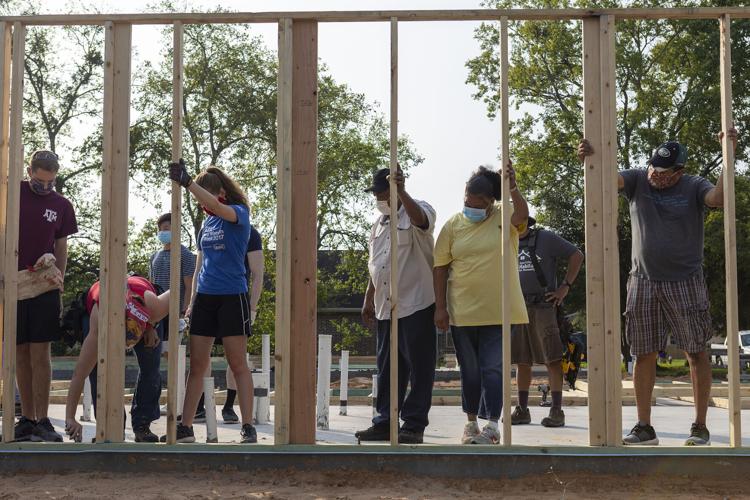 B/CS Habitat wall raising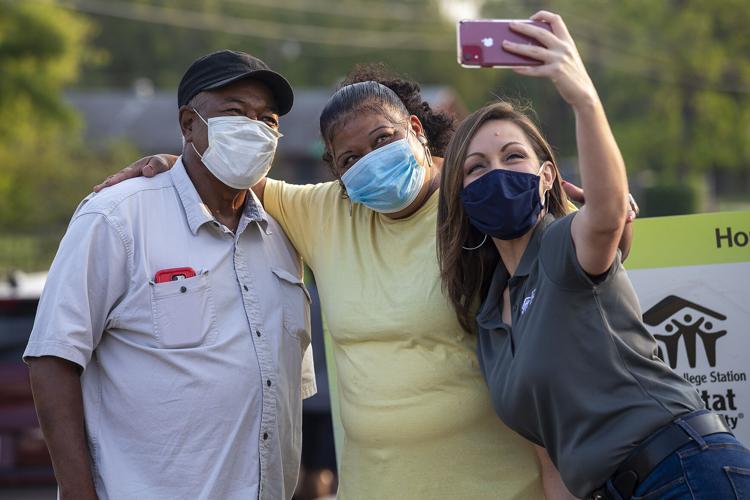 B/CS Habitat wall raising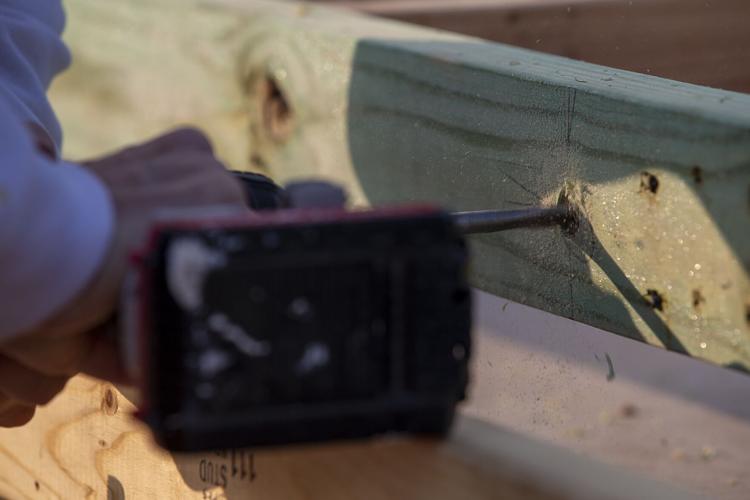 B/CS Habitat wall raising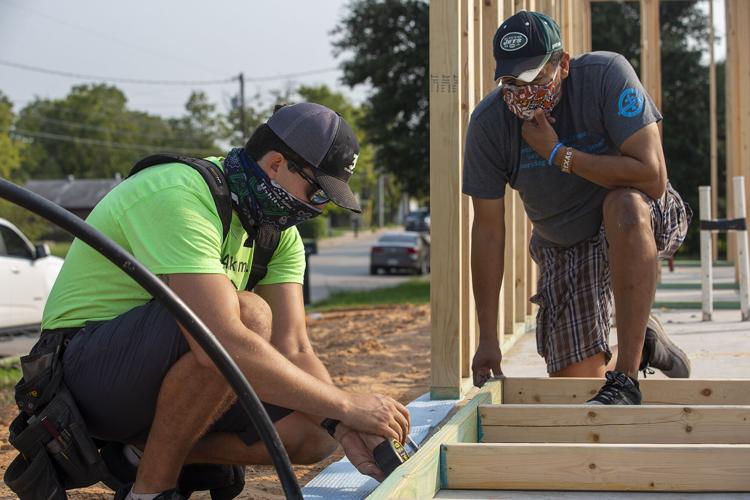 B/CS Habitat wall raising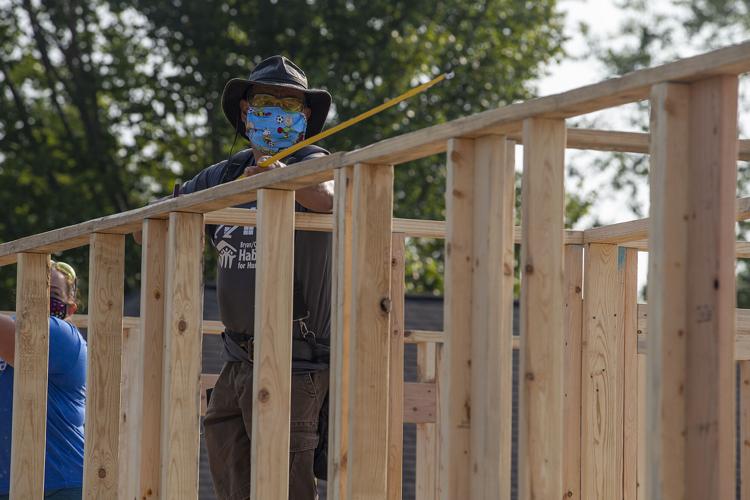 B/CS Habitat wall raising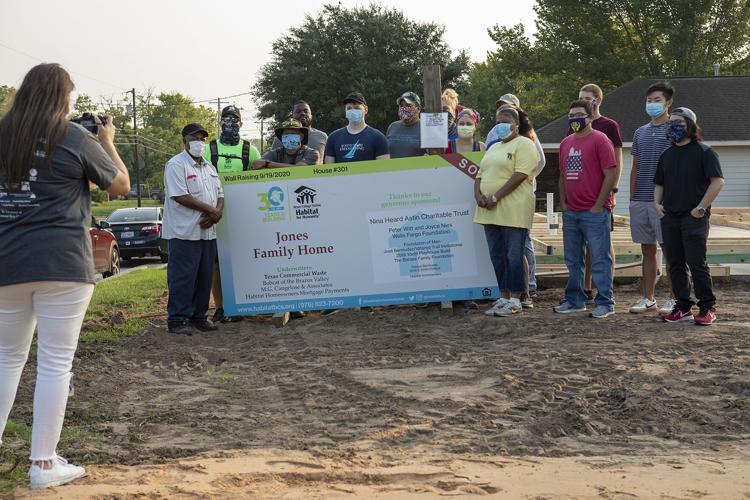 B/CS Habitat wall raising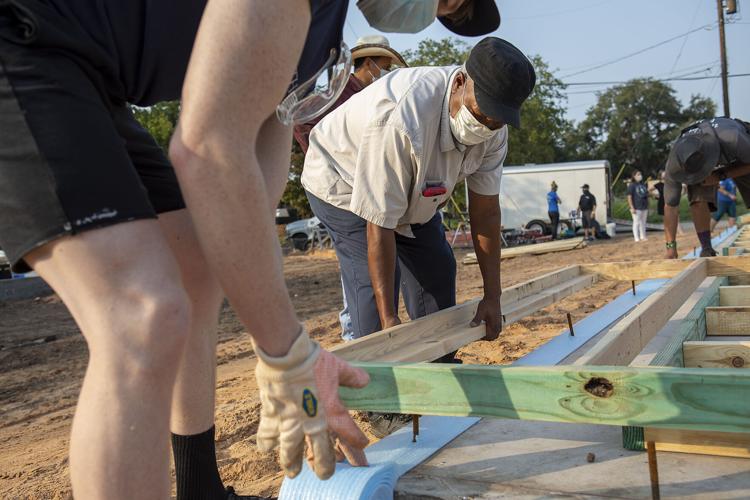 B/CS Habitat wall raising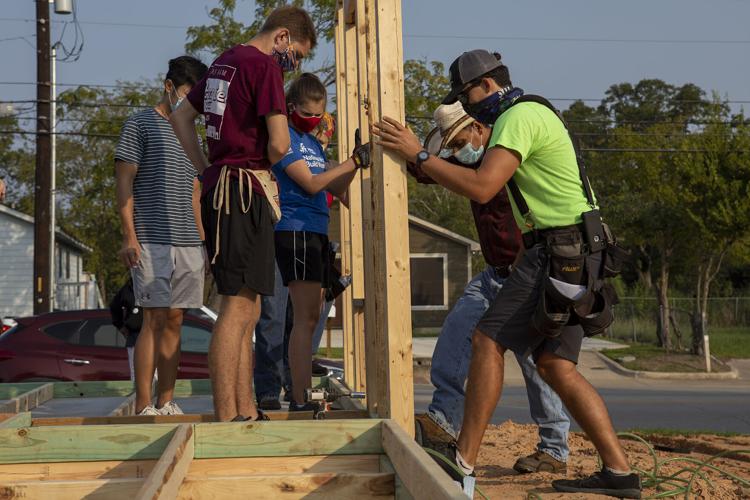 B/CS Habitat wall raising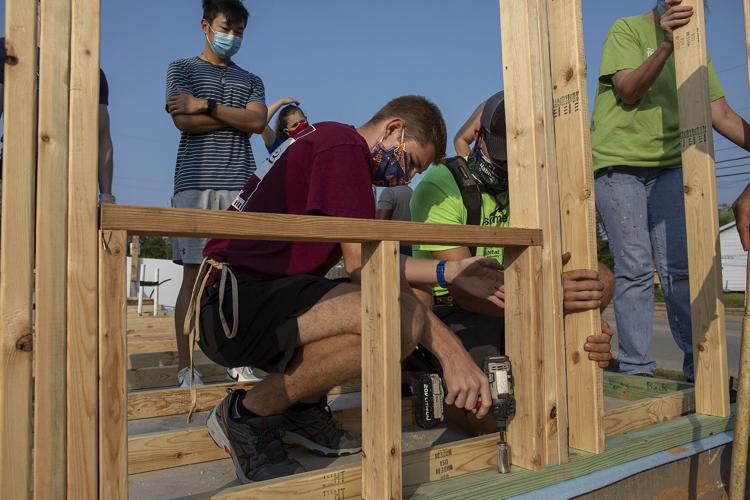 B/CS Habitat wall raising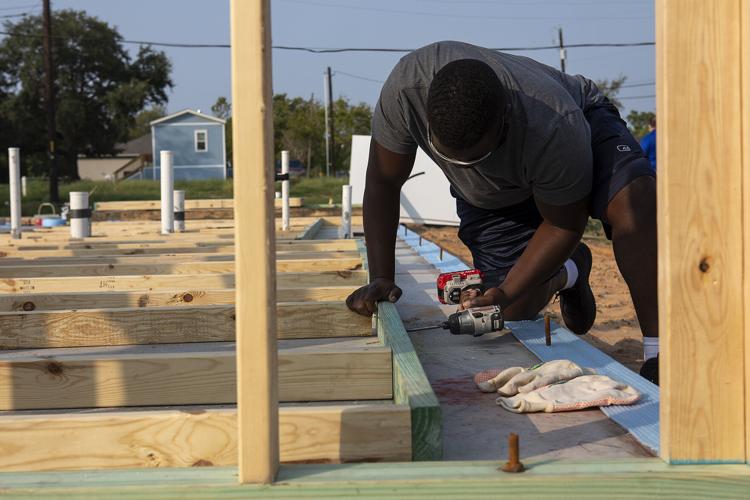 B/CS Habitat wall raising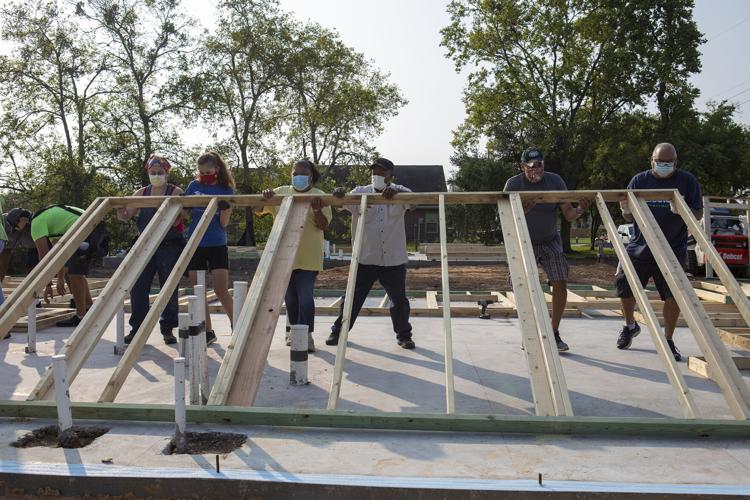 B/CS Habitat wall raising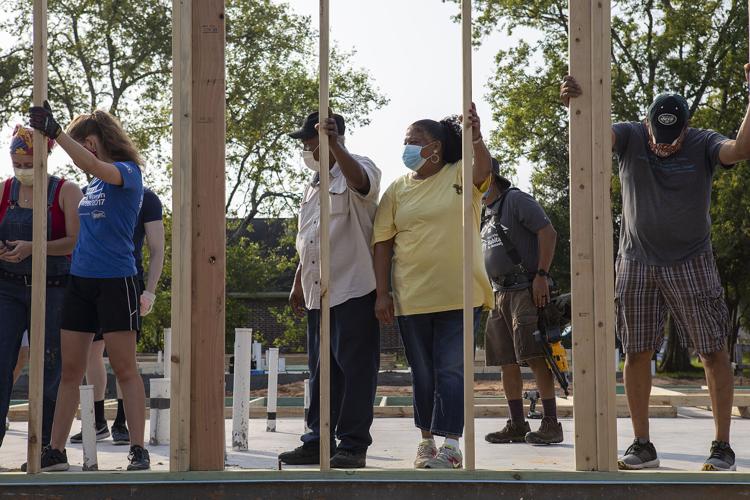 B/CS Habitat wall raising
B/CS Habitat wall raising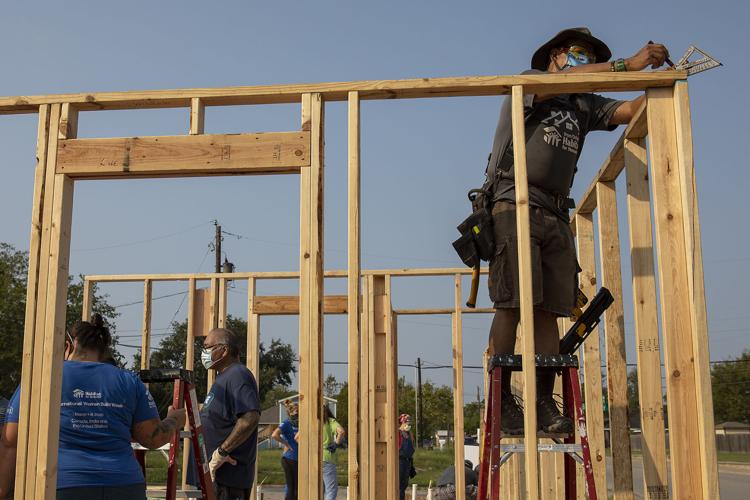 Be the first to know
Get local news delivered to your inbox!