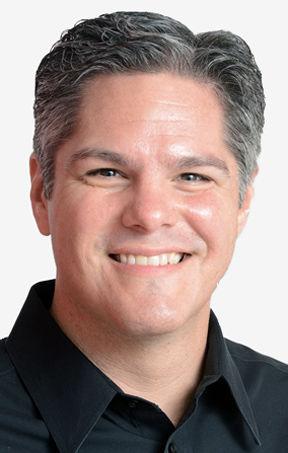 R.E.M. had a 1992 hit song that still resonates called "Everybody Hurts." Vocalist Michael Stipes sings "Everybody hurts sometimes." Much like revisiting familiar Bible verses can offer fresh insights, hearing "Everybody Hurts" nearly twenty years later has me thinking about it in new ways. It can mean that each individual experiences pain at some point in their life, or it can mean that sometimes everyone — the whole community — hurts. Everybody collectively hurts sometimes. Or at least we should.
The apostle Paul addresses this in his first letter to the church at Corinth, writing that "Christ is just like the human body," and, "You are the body of Christ and parts of each other" (1 Corinthians 12:12, 27). Paul instructs people trying to figure out how to be faithful followers of Jesus that if any one of them rejoices, everyone should rejoice, and if any member of their community is suffering, they should all suffer with that person. They should all feel it, because until everyone recognizes, honors and understands the one member of the body's pain, there is no true healing for everybody.
As with joy and pain, healing is not just for the individual; it is for the whole body. Likewise, trauma that requires healing is something to be felt individually as well as communally. In a 2018 essay titled, "Collective Trauma and the Social Construction of Meaning," Gilad Hirschberger wrote, "Collective trauma is a cataclysmic event that shatters the basic fabric of society." And in her book published this year, "Crisis Contemplation: Healing the Wounded Village," Barbara Holmes writes, "Collective trauma is defined as a crisis shared by a group of people of any size, up to and including an entire society. Traumatic events witnessed by an entire society can stir up collective sentiment, often resulting in a shift in that society's identity." The murder of George Floyd was a traumatic event we all witnessed, "whether we wanted to or not," as Rev. Holmes writes. That collective trauma affected us in different ways that need acknowledgment for healing to begin.
The video of George Floyd's death resulted in public demonstrations across the country. Here in Brazos County, similar rumblings called for people to come out of our COVID quarantine and unite in a show of solidarity for racial justice. Not knowing exactly what to do, some clergy colleagues and civic leaders got on the phone with each other. "We've got to do something. It would be helpful to have a show of unity." Suggestions were made for us to gather publicly, holding hands to form a human chain calling for peace, or for us to have a communitywide vigil to quell acrimony. They were well-intentioned ideas. But one of my clergy friends felt differently.
When I called The Rev. A.C. Clark III, pastor of Pleasant Grove Baptist Church in College Station, a predominantly Black congregation, and asked him whether he would be willing to attend such an event and offer words, he said, "I don't think I can do it. I'm mad." The pain in his voice stopped me cold. His anger was a palpable anger bubbling over from years of generational trauma. George Floyd's murder was nothing new to him, nor a surprise to him, and the sudden outcry for justice at the sight of Floyd's death filled him with conflicting emotions, all of which were legitimate and needing to be acknowledged. He recognized those emotions and shared them with convicting transparency. "If I showed up, I might say something that wouldn't be helpful. I'm too upset right now." His words were prophetic discernment for all of us. We honored his pain and didn't go through with the event.
When we have experienced trauma, we are called to lament. The spiritual exercise of acknowledging our pain and letting out cries of anguish, verbalizing our suffering in the same manner that people in biblical times would rip their garments and wallow in ashes, is necessary for healing to begin. When the trauma of one member of our collective body goes unacknowledged or, worse yet, dismissed, the infection of pain deepens and spreads throughout, making it impossible to heal, let alone move on.
Rev. Clark and I spoke recently. It had been a while. Without me asking, he said he was feeling "much better" since anger over the murder of George Floyd (who would have turned 48 on Thursday) was consuming him. I asked, "What helped you heal?" He said, "Taking time to sit with the Spirit of God heals everything. It wasn't easy, but I really sat with God's Spirit, and that helped me see my pain and what it was doing to me. Once my eyes were opened, I got to work on feeling better. Then I got to work on making others feel better."
In these days of cumulative grief after 19 months of a pandemic, we would all do well to sit in the Spirit of God's everlasting love that has the power to break indifferent hearts open to the reality of unaddressed trauma. If we're going to feel better, we need to sit in the embrace of God's Spirit that has "searched me and known me" (Psalm 139:1) long enough to see ourselves and the extent of our pain, long enough to see each other and the wounds we carry, long enough for everybody to hurt so that everybody can heal.
The Rev. Dan De Leon is the pastor of Friends Congregational Church, United Church of Christ, College Station.