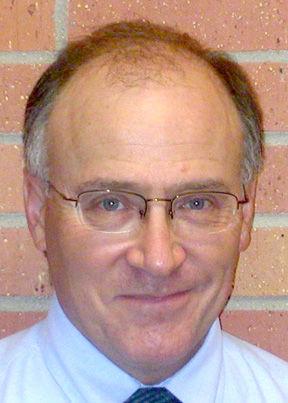 In the Gospel according to Matthew, the writer narrates events related to Jesus' birth. One theme of Matthew's story emphasizes Jesus as a Jew, born and growing up through life events illustrating how he is the fulfillment of God's promise in Israel's tradition of Moses and the faithful prophets: a promise to "send" a long awaited Messiah (a servant-sovereign).
For many centuries, Epiphany has been the celebration on Jan. 6 that many Christians associate with the visit of the Magi (or wise men) to the household of the child Jesus (Matthew, chapter 2). They traveled from many, many miles east of Palestine, likely from the current nation of Iran. They were "foreigners" welcomed by the family of very young Jesus.
When we read the Bible (or any non-fiction or fiction), we either read as if an earlier event is simply the past, or we read as if the past has relevance from which we can learn in the present.
In the centuries before Matthew tells of Jesus' birth and life, the Hebrew Scriptures detail how God's involvement includes people in flawed, vulnerable, relational and political conditions and contexts. That's what God "signs up" to join, and this matters immensely.
How sad and ironic that on Jan. 6, 2021, in the United States' capital city, an event occurred that intended to undermine and overthrow the legislative confirmation of a free and fair election held two months before.
On the day before the storming of the Capitol building, U.S. Rep. Jamie Raskin of Maryland, his wife and two daughters attended the memorial service of Tommy Raskin (son and brother), who took his own life in December, after serious depression. Rep. Raskin and both of his daughters were at the Capitol on Jan. 6 for the confirmation of the Electoral College votes when the riot-rebellion occurred.
The title of Rep. Raskin's recently published memoir is "Unthinkable." While I have not yet read the book, the title seems to have a double meaning: Tommy's suicide and the conspiracy to interfere with the Electoral College confirmation were both "unthinkable."
Reviews of "Unthinkable" and recent interviews with Rep. Raskin yield evidence of his passion both: (1) to assist others in relationships where depression might result in suicide; and (2) to plead a case for vigilance and determination in resisting authoritarian encroachment into the incomparable gift of democracy, which relies on free and fair elections confirmed through elected officials who have taken an oath to "support and defend the Constitution of the United States against all enemies, foreign and domestic."
Rep. Raskin has said in interviews that if he has one regret of his time prior to Tommy's death, it is that he never said the word suicide with him. They talked about the loneliness of depression, but they did not talk about suicide. In the same way, he says, "We have to talk about the words 'authoritarianism' and 'conspiracy to block Constitutional processes.' Failure to name what threatens us and what threatens those who are dear to us — even others we do not know — gives power to the threatening force."
In Matthew's account, the Magi defy authoritarian King Herod's encouragement to report back to him where they find the child born to be a servant-sovereign. They return home another way. Neither should any of us empower forces like authoritarianism or suicide. When they stalk us, may we diminish their power by naming and discussing them; and may we care and act both for each and every person and for the health of this democracy — as God gives us help.
Ted V. Foote Jr. has been pastor of First Presbyterian Church in Bryan since 2007.