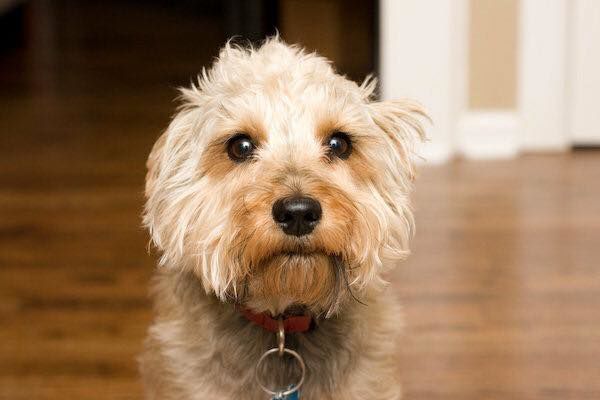 There is a constant interest in trying to explain the greatness of dogs. You'll see it in books, magazines, web articles, with all kinds of experts weighing in: How did they become man's best friend? Why do they love us? Why do we consider them a part of the family, and not just a pet?
You can throw all the science you want at these questions. Anyone who has ever loved a dog knows that there is a simple answer: It's because they're dogs. That's it. They're dogs, and dogs are the best.
There are countless stories that prove this point. One of my personal favorites goes back to when our first child was just a few months old. She was spread out on a cozy bed of blankets on the floor. Sound asleep, she was the perfect picture of baby bliss, with one quirk: A chew toy was somehow in her left hand.
Sitting just inches away was our dog Homer, waiting patiently and staring intently at the toy he had placed on her palm. His ears were up in Red Alert Mode, as if he was sure that this tiny person would wake up, grip the toy that weighed almost as much as she did, hurl it across the room and start a spirited game of fetch.
We've had Homer — a schnauzer-yorkie mix, or a "schnorkie," and named after television's greatest dad — since he was small enough to sit down on my palm. His interaction with our babies was an early indication of his place in the family. When visitors would come to the house and coo over the little human, Homer would work his way between them — ears up again, now in Baby Protection Mode — with a look that said, "Who are you, and do you have an appointment with my sister?"
There isn't a day that goes by that I'm not comforted in some way by my Homie. There is comedy, of course, which would make his namesake proud. For instance, when he's feeling mischievous and we get close to his face, he bares his teeth in a ridiculous grin.
Any use of the refrigerator ice maker is party time. At the first clink of a glass, Homer makes a beeline for the kitchen. He's drawn to ice like kids are to cupcakes. He must wonder why we put so many dog treats in our drinks.
Humor with Homer has been there from the start. We took him to a pet store for several training sessions early on, and one lesson proved to be a difficult task. I was told to stand at the end of an aisle, while Homer was with the instructor and the other pet parents at the other end. In between us were scattered toys and treats. The goal was for Homer to come to me when called, and not get distracted on his way there.
Some puppies were successful. Some couldn't believe their luck at this sudden buffet. Homer took the road less traveled, waddling out about 10 steps down the aisle, then stopping. With the eyes of a dozen people watching, he pinned his ears back, hunched over in that terribly awkward pose, and did his dirty business. Initial embarrassment soon turned to laughter, and I couldn't help but chuckle "That's my boy" as he took his time relieving himself.
Homer could generously be called a yappy dog. Despite our best efforts, that was one puppy tendency we couldn't quite solve. The loud, gleeful shrieks are in full effect whenever we return home after any absence longer than 30 minutes. A friend asked me once why Homer reacted this way. That's just how he is, I said.
It's more than that, I now realize. We are his whole world — his family, his friends, his teachers, his buddies, his partners. Sure, he sees plenty when we go on walks, and he rules Mufasa-like over all he surveys in the backyard. But I can't fault him for being happy to see us.
Something I hadn't previously considered is the concept that dogs have empathy. It sounds a little silly, but you know it when you see it.
In a few unfortunate times of family tragedy, Homer has sensed something was wrong. While I tried to keep it together, he forced his way up into my lap, aiming to dog-kiss the pain away.
It's an amazing thing, this little fur ball caring for us like this. His presence itself is calming. Just to stop and cuddle for a minute can be a soothing moment, even if it means interrupting his mandate of 21 hours of sleep per day.
Homer will turn 15 this year, so my little guy is now an old man. He has to be closer to the kitchen to hear the ice maker. He snores like a cartoon pig. He doesn't always stick the landing when leaping for the couch. And sadly, we received the news of his cancer diagnosis earlier this year.
The kids have never known life without him. That is a special bond. They have only increased their sweet affection, and include him in their prayers.
My youngest, a kindergartner, brought home a story and picture she recently created in school. She drew herself with Homer, both wearing red princess crowns. (Crowns are big in our house.)
The story consisted of: "I love my dog Homer, because he is my dog Homer."
Couldn't have said it better myself.
Be the first to know
Get local news delivered to your inbox!