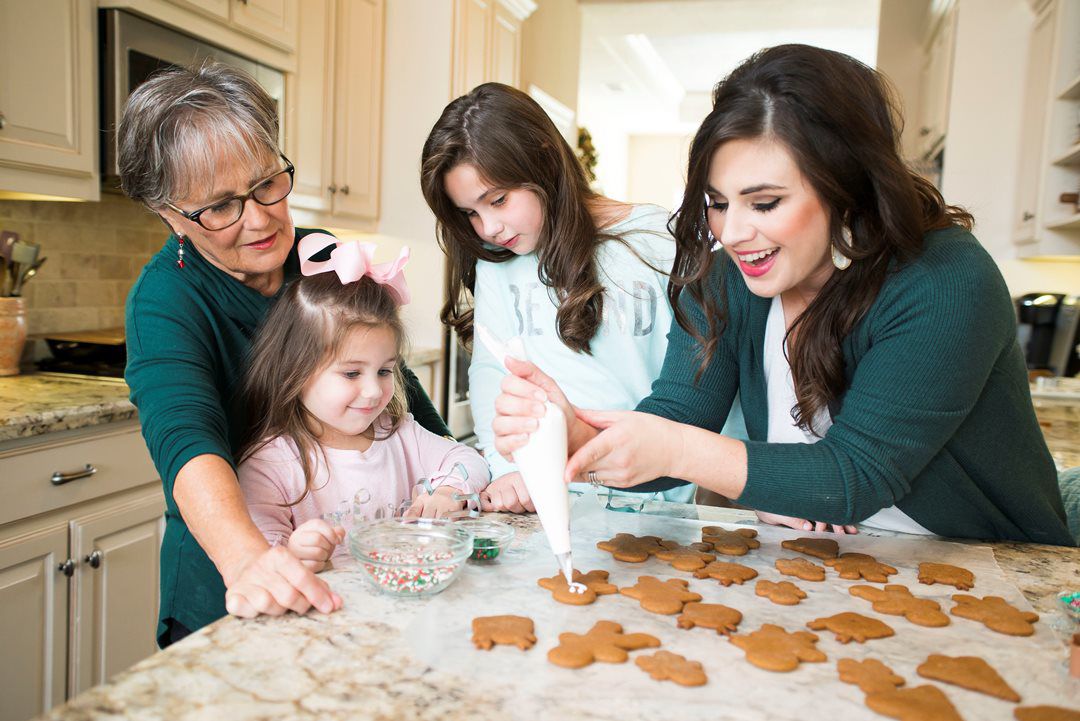 I have loved holiday parties for as long as I can remember. My mother loved to cook, and she welcomed the entire family and friends in for festive occasions.
Maybe it was a learned behavior, or maybe it's an inherited trait, but the desire to host a party and feed people seems to be ingrained in my soul. Some aspects of hosting came naturally, and others were lessons learned. Here are some of my most valuable and practical party planning tips.
Before you decide whether you'll throw a holiday party, sit down and take a good look at your calendar. This will help you to determine whether you can actually take on another event, let alone host one. If you're free and clear, I suggest you find a week where there are few other obligations.
As far as the day of the week goes, think about your day-to-day life, and choose a day and time that is the least hectic. If you work until 5 p.m. on Friday, Friday at 7 might not be the best choice for throwing a party.
For many of us, things get tight around the holidays, and before you know it, parties can start to add up. Determining what you can comfortably spend for your party will help to cut back on stress in the end. Consider things like decor, paper goods (if using them), types of beverages and food.
The budget will also determine what kind of party you'll throw and how many guests you'll invite.
Before you can plan your party, you need to determine what route to take. How do you envision it? Is it dark and elegant, with candlelight flickering and Champagne glasses in hand? Are people sitting at a table, with place cards in front of their plates? Or, is it light, cheery and casual, while guests walk around with nibbles on decorative paper plates?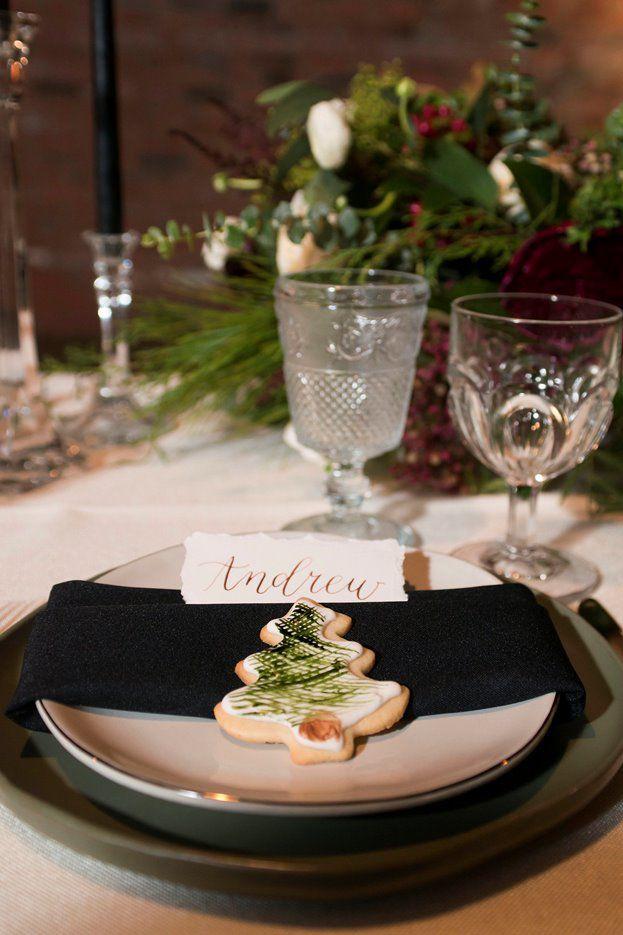 Consider a cocktail, potluck or dinner party, or a themed event like a white elephant gift exchange, a Christmas cookie exchange or a wine-pairing party.
If you're throwing an elegant dinner party, you should only invite as many people as you can comfortably fit at your table. If you're throwing a cocktail party, not everyone will be sitting at the same time, and the same goes for a potluck party. With those two, you won't be as restricted by seat numbers, so you can invite more people.
When considering the number of guests, consider the size of your space and how many people can fit into it without feeling cramped. If you plan to entertain indoors and outdoors, this is not as much of an issue.
You want your invitations to arrive three weeks before the date of the party. This is typically far enough in advance for people to still have an opening in their calendar, yet not so far out they might forget altogether.
These days, getting an invitation in the mail is typically reserved for showers and weddings, but I think it makes an extra special touch for a holiday party. Evites and the like are extremely convenient time-savers and make RSVPs a dream.
Speaking of RSVPs, be sure to include an RSVP date on your invitations, and if you have not heard from a guest by this date, do not hesitate to follow up with them. The more secure you are in your headcount, the less stressed you'll be when it comes to bringing everything together for your holiday party.
Planning the menu is one of my favorite aspects of party planning. Depending on what kind of party you're throwing, you may have quite a bit of prep work to do when it comes to the food.
To create your menu, consider how many dishes you can realistically make without feeling overwhelmed. Next, keep in mind the cook times and oven space required. If every dish you make requires time in the oven, and each cook at different temperatures, you may find yourself in a bind. Instead, choose an assortment of dishes that cook on the stovetop and in the oven.
Once you know what you're making, it's time to make the grocery list. When I am creating a grocery list, I do it in the kitchen and I take it one recipe at a time. Double check both your refrigerator and pantry items before you choose not to add an item to the list. When constructing your list, try to envision the setup of your grocery store, and add items to your list under categories such as produce section, baking aisle, dairy, etc.
Do as much as you can in advance. Study the recipes and pick out items that can be prepped anywhere from one to four days before the party.
The best way to plan your cooking schedule is to work backward from serving time. For example, let's say I am going to serve my roasted beef tenderloin with crostinis, baby arugula, shavings of parmesan cheese and a creamy horseradish dressing for an elegant appetizer platter at my annual Christmas party. The party will start at 7 p.m. on a Friday.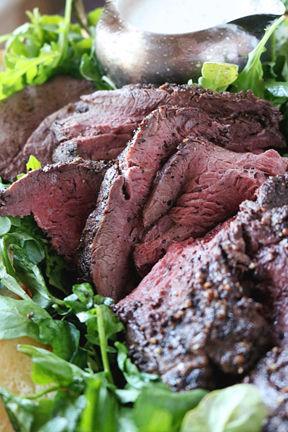 As a rule of thumb, I like to have all the food set out at least 15 minutes before guests arrive. This way, I am not scrambling at the last minute to get food on the table, rather than greeting my guests.
• 6:30 p.m.: Set up the platter for serving and place on the table.
• 5: Roast the beef and allow to rest.
• 4:15: Prepare and toast the crostinis.
• 4: Prepare the horseradish sauce for topping.
• 3:50: Prepare the parmesan shavings.
So, when I take all of the prep time, cook time and the time it will take to set up for serving, I can see from working backward that if I want to serve beef tenderloin at a 7 o'clock party, I need to (realistically) start preparing the ingredients at 3:50. Always give yourself more time than you think you will need for any particular dish.
For anything that can be made a day or two in advance? Well, you get a double bonus for those recipes. For example, if I were to toast the crostinis, make the horseradish sauce and prepare the parmesan shavings the day before, I'd save myself a good 30 minutes the day of the party. Also, I'll be purchasing prewashed arugula, because no matter how small it may seem, anything I can take off my plate when it comes to preparing for a party, I'll gladly do.
If this concept seems overwhelming, a dinner party might not be the best idea. Instead, throw a potluck party, and ask your guests to contribute their favorite dishes.
Remember to give yourself time to get ready. Ladies, I'm talking to you. Remember when we were envisioning the ambiance of your party? During this exercise, did you envision yourself scrambling frantically at the last minute to get yourself ready? Certainly not. After all that strategic party planning and prep work, you've earned a few moments for yourself anyway. It's best if you designate a time in the day dedicated to this and this alone.
Hosting a party is most definitely an undertaking, but the payoff is so worth it. If I could give you one last piece of advice, it is this: Remember that your gathering is more about the people and the time you'll spend with them than anything else. Take the time to slow down, enjoy your party and the guests that came to celebrate with you.
Be the first to know
Get local news delivered to your inbox!