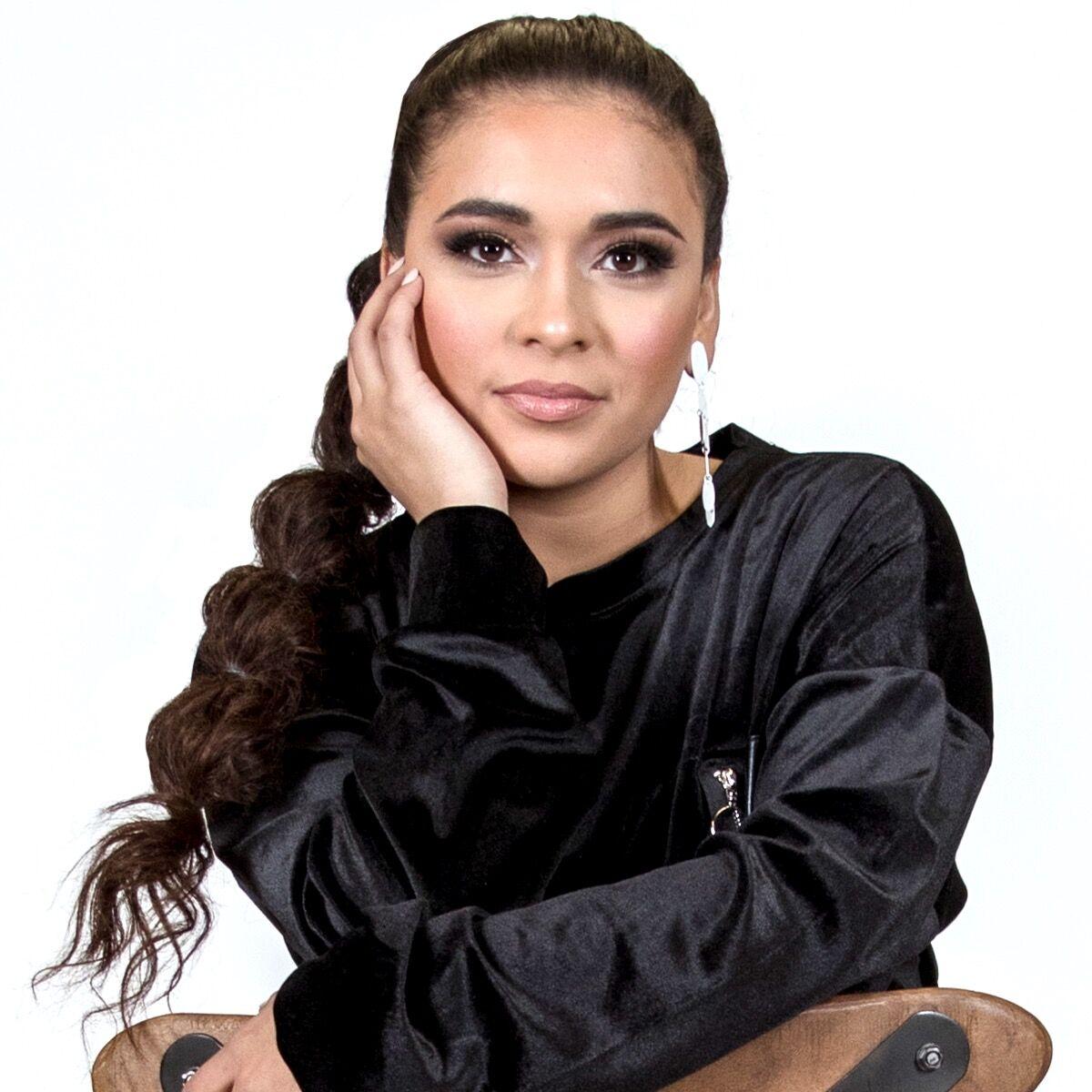 During her time on NBC's singing competition show The Voice in 2016, Bryan native Courtnie Ramirez was praised by some of music's biggest names.
Alicia Keys and Miley Cyrus complimented her for her range and for having a rocker vibe. Blake Shelton asked Ramirez what genre she envisioned pursuing as a career, and she replied R&B.
Three years later, Ramirez found her true calling — Christian and inspirational music. She signed with Gotee Records in 2019, aiming to bring Christian music to a broader audience.
Her first single, Perfectly Loved, earned the No. 1 spot in April on Billboard's Christian Hot AC/CHR National Airplay chart. Ramirez wrote the song with Grammy-nominated songwriter Ryan Stevenson and Jordan Sapp. She recorded it in English and Spanish, honoring her Mexican and Guatemalan heritage.
"I don't create typical Christian music," she said. "I would consider my sound, of course, pop, but also very inspirational and very faith-based."
Ramirez has been singing since she was a toddler, according to her parents Amy and Marcus Ramirez. At age 5, she was going to sing a duet at church, but her partner got stage fright. So she sang a solo instead.
"Even at such a young age, she knew all the words, and she sang like a natural," Marcus said.
That potential led to ambitious plans. Marcus' mother lived in California and worked as a seamstress on the Hannah Montana television show, starring Cyrus. When Ramirez was in middle school, she and Amy moved there. Ramirez split time each year, half in Bryan attending school and half auditioning in California.
"It was kind of an extensive move, but we did it because we saw potential in her as far as what she wanted to do," Marcus said. "She got some commercials and short film movies, but when it came to singing, we didn't have to tell her to practice. She would do it all on her own. She taught herself how to play the guitar, how to play the piano, and she was teaching herself how to play the drums. She was just musically talented."
On The Voice, Ramirez made it through the blind auditions and battle rounds. Both Cyrus and Keys helped Ramirez during the show.
"Alicia, that woman, she has so much presence," Ramirez said. "When I say that she is the kind of person that when she speaks, the world stops, it's true. Every time she spoke, half the time I wasn't even listening. I was just in awe of her speaking. She taught me vocal exercises, and also just how to improve my range. ... Alicia taught me how to sharpen my craft." 
On the 11th episode, during the knockout round, Ramirez was eliminated. Marcus recalled his pride as "indescribable."
"She didn't just sound great, but she did what she was supposed to do," he said. "But unfortunately she got eliminated. And in my eyes and my ears, I thought she should have kept moving on, but it was not God's plan. But I was content at the same time. I was so happy for her, because not many people get to that point of singing on a TV show like that."
Amy was by her side during her run on The Voice. She was complimentary of everyone associated with the show, but said it was an intense environment.
"When I would hear the judges give feedback," she said, "it was a moment of, 'You've been given this ability to sing, and these others can see what we saw in you.' But in the process, it was nerve-wracking."
After Ramirez's run on the show ended, several record labels in Nashville approached the 17-year-old. Marcus and Amy helped her decide on a label, and they landed on Gotee Records.
They credit the sincerity, dedication and availability of Toby McKeehan, a Christian hip-hop performer and one of the Gotee Records owners, in sealing the deal.
"At a young age, she committed herself to give her life to Jesus, which made me as a father happy that she wanted to take the path that me and her mom made," Marcus said.
Her second single, released in May, was Who We Are, which has a message of self-acceptance. Cyrus inspired the song, and taught Ramirez not to be swayed by other people's opinions, she said.
"I feel like one of the biggest takeaways was that Miley taught me just to be true to who you are," Ramirez said. "Being on The Voice, it's easy for them to turn you into something that you're not. They say, 'Do this, do that,' but at the end, you have to do what feels right to you. She taught me that it's OK to push boundaries, to experiment music-wise. That's the beauty of making music, you get to experiment with all types. It's your say what you want to do. ... That was the coolest thing. I really felt like I found who I was musically on The Voice as an artist."
Ramirez records in Nashville and lives in South Carolina with her husband Edgar, a Texas A&M graduate. Her parents still live in Bryan, which she said will always hold a special place in her heart.
"I loved singing at Downtown Bryan First Friday, talent shows in high school, doing stuff like that," she said. "I really feel like First Friday gave me the opportunity to fall more in love with music."
As Christian artists such as Lauren Daigle have gained popularity outside the Christian music world, Ramirez hopes she will be able to do the same.
"I feel like it is expanding and it's pushing boundaries," she said of the genre. "I don't want my music boxed just in the Christian category. I want more people to hear my message and the melodies."
With the COVID-19 pandemic dominating 2020, Ramirez said people need to hear music that inspires hope and love.
"Music is such a powerful tool," she said. "It can change someone's mood in a matter of minutes. People need that hope. People need that sense of, 'We are going to be OK even though all of this is happening. I am going to be strong and everything is going to be OK.' So music is a huge part of this time now."