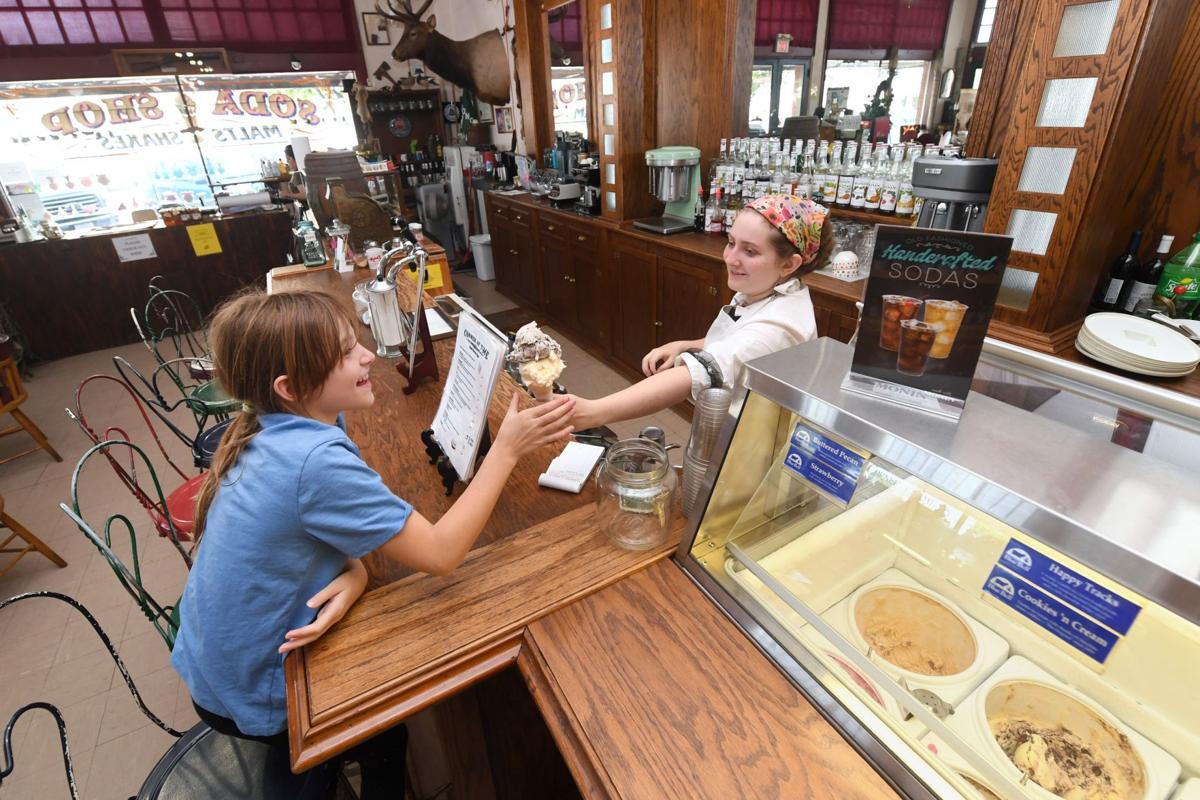 On a recent Wednesday afternoon inside the Corner of Time Antiques and Collectibles Mall, owner and auctioneer A.L. Buck Buchanan II exchanged smiles with a young customer at the soda fountain and ice cream bar. The regular, 4-year-old Lizzy, sat to the left of her grandfather, Clem Hausmann. She playfully engaged with Buchanan and with Corner of Time employee Abby Daylong. Lizzy was captivated as Daylong served customers ice cream, smoothies and shakes.
As country hits played overhead, Buchanan shared stories about the history and mission of the mall, which he described as a place for young and old to gather, enjoy cool refreshments and make connections with the past.
Buchanan and his wife Christine run Corner of Time, which opened in May 1992. Today, the 6,000-square-foot showroom floor in Downtown Bryan holds a wide variety of items, along with a soda fountain and ice cream bar that the Buchanans built themselves.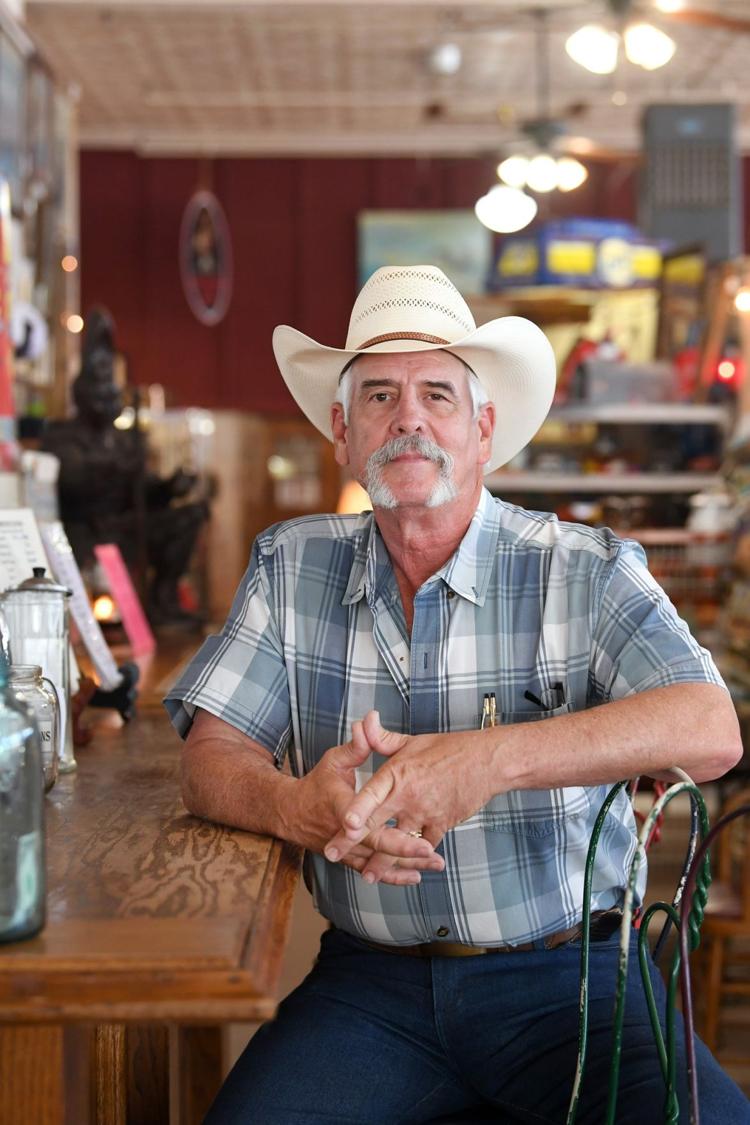 "The soda shop was really an evolution — it didn't start out that way," Christine said. "We'd have a lot of older folks who grew up here come in and sit here and drink coffee. The nature of this business is to just visit. They would tell us stories about coming downtown and going to the soda fountain, and we thought it would be fun to add that element."
"The soda bar was developed as a complement to the area, and to those old timers who used to come down here," Buck said. "It's also for the kids to have something."
The items in the mall range from intricate art, glassware and pottery to Texas-themed memorabilia. Doris Day posters and coloring books were set out after the actress and singer died May 13. A metal World War II-era pedal car, household scales, Star Wars posters, dolls and tea sets are among the array of items that can be found at the mall.
Historical artifacts, including a set of 1861 Confederate bonds and money from all over the world, are in supply. Buck held a small item with "March 4, 1873" engraved on it, as well as a famous 19th-century U.S. leader's signature.
"We think it's a pocket ashtray that belonged to Ulysses S. Grant," he said. "Can you imagine stumbling into that, a presidential piece like that, dating back to that time period?"
History is important in Buck's family, too. One of his ancestors, James Buchanan, registered as a colonist in Austin's Colony in 1834 with his wife Mary. James Buchanan was a member of the Alamo garrison and died at the Alamo on the morning of March 6, 1836.
Buck has been an auctioneer since 1984, and conducts estate auctions, cattle sales and business liquidations in Texas and other states, including Colorado and New Mexico.
He said that customers or community members have come in and told Corner of Time employees that they worked as a "soda jerk" in high school or college, a term used to refer to the person who pulled on the soda draft arm or device.
"It's neat to hear their stories," Buck said. "My thought behind helping the community is, what do you do for an area that gives back, and helps the community develop and grow? I think you need to reach for its natural resources."
A number of vendors rent space from the Buchanans inside Corner of Time to sell their items. As the store's operating manager, Christine keeps track of which vendor's items have been sold, among other responsibilities.
"We collect the sales tax and pay the sales tax, and then issue them a check," she said. "It's pretty turn-key. You bring your stuff in here and we take care of everything for you."
On this Wednesday afternoon, retired football coach Jim Petty stood near the front door and carried on in conversation with Christine. Petty, who coached in Waco and Bryan in the 1970s and 1980s, sells glass, crystals and china, along with records and other items. Petty said he is at the mall three or four times per week. He said it was quite a transition from coaching to selling items, which he's now been doing for more than a decade.
"It was really different," Petty said. "I really like to hunt for stuff and find unique items."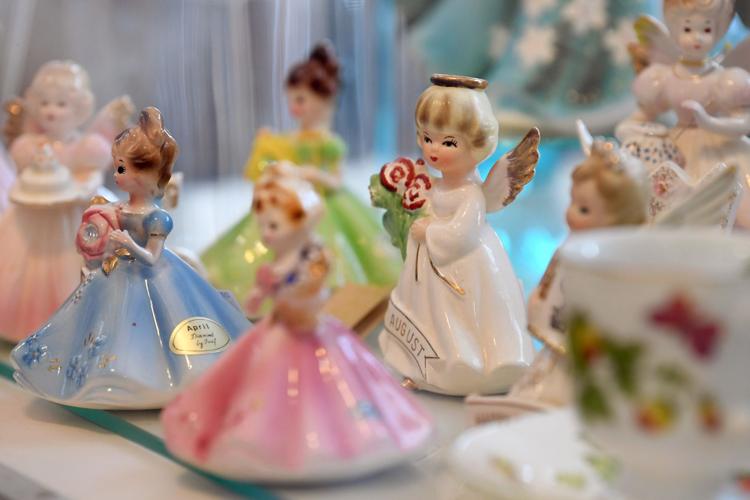 Petty said he tries to learn about the history of the items he procures, since connections with the past are often a major force in a person's pursuit of antiques. "Sometimes that's the thing they like more than anything — finding out about the history," he said.
Buck said that he and Christine have long taken an interest in the building in which their business operates. They completely restored the building, which they dated back to about 1909, in 2002 and 2003. It spent much of its time as a furniture store, and the Buchanans learned the names of the store's previous iterations.
"One of the biggest things I like is having had the opportunity to restore this building correctly, so it is something the community can have in the future instead of tearing it down," Buck said.
As his granddaughter Lizzy watched Abby Daylong scoop ice cream, Clem Hausmann praised the store as a good place to spend an afternoon. Hausmann, a Vietnam War Army veteran, visits along with Lizzy multiple times per month.
"It's about the people. She knows them and they know her," Hausmann said. "It's like it was when I was kid. I love the selection of ice cream, and I retired and moved here from the Houston area, so this is like a small town experience."
Sophie Ragucci, 8, is another regular. Sitting at one of the tables near the ice cream and soda bar with her mom, A&M French professor Sylvie Ragucci, Sophie said her favorite flavor is cookies and cream.
"It's been my favorite for a while," Sophie said. "My favorite thing about this store is that it has ice cream in it, but sometimes I like to go and look around at the stuff in the aisles. It's an ice cream shop and a store."
"The people here are incredibly nice," Sophie's mother Sylvie said. "You're not rushed. You can come in and hang out, and they take the time to work with her and figure out what she wants."
For about three years in the mid-2000s, Corner of Time displayed early 20th century cars, the Buchanans said, including the Model T and Roadster models. Christine told a story of an older couple who came in to reminisce about dates taken in a Roadster similar to one that was in the shop.
"I like meeting other people who like antiques as much as I do," she said. "It's fun. We meet people from all over the world, especially because of A&M. People who travel want to explore the town, and often end up in here."
Be the first to know
Get local news delivered to your inbox!