Rodney and Ann Boehm moved to College Station after their youngest child graduated high school. They soon realized that with six kids eventually having families of their own, their new house wouldn't be able to hold everyone.
To make room, Rodney and Ann decided to build a "tiny house" in their backyard. The house — affectionately called The Roost because of the chickens that live behind it — sleeps eight people and allows the Boehms to host their large family.
"When they come to visit we want somewhere for them to have their own place," Ann said. "We wanted somewhere where we could be together, but three days living in somebody's house can be a little tricky. This gives us a place where we can hang out, all see each other, but we all have our private space."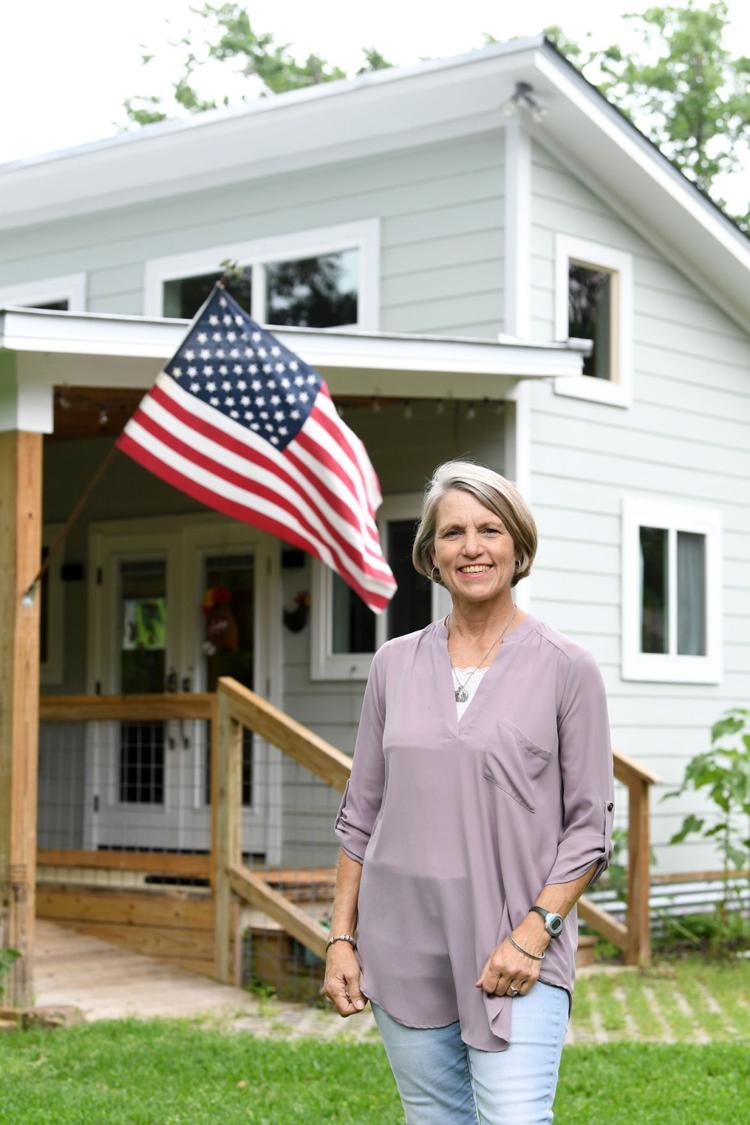 Tiny houses are a trendy real estate phenomenon, helped in part by programming on HGTV. Traditionally, tiny houses are less than 600 square feet, according to the channel's Tiny House Hunters, which follows people who are looking for a more simple approach in their homes.
The Boehms purchased a slab — 13 feet by 30 feet — from Ground Force Building Systems and began construction. After working with the city of College Station to make sure everything followed the proper code and that their tiny home was safe, The Roost was officially done in August 2017.
Since the house is not in use year-round, the Boehms decided to offer it as a rental on Airbnb — the hospitality service that allows travelers to rent rooms or homes from willing hosts — when their family members aren't visiting.
"I'm getting to meet all kinds of people that are wanting to spend time in the Bryan-College Station area," Ann said.
The Roost, she says, allows people visiting the area to have a home away from home. From church groups to families visiting their children attending Texas A&M to world-champion archers, a wide range of people has stayed at the house, Ann said.
"One family stayed for two weeks," she said. "Their daughter was a swimmer and diver for A&M. ... They were from California, and the mom was able to stay here and cook for her daughter and be here for her."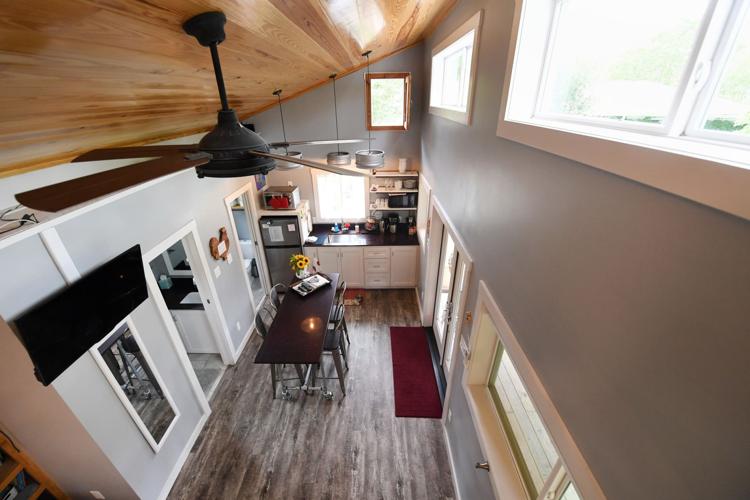 The Roost has its own kitchenette, but to stay in compliance with code, it does not have a stove or oven. Guests are still able to use a hot pot, convection oven and an outdoor brick pizza oven.
To accommodate eight people, the Boehms have taken steps to make sure everyone can comfortably fit.
"We employee the old Murphy bed system," Ann said. "We have two queen-size Murphy beds that fold up at the end of the day to make more room, and we also have an upstairs loft that sleeps four more guests."
Ann said that the loft is a big hit with her grandchildren, or any child that stays at The Roost.
"Because it sleeps eight we were very purposeful in the way we set it up," Ann said. "Every piece of furniture is mobile, and the lavatory is separate from the shower."
The Roost is 400 square feet, with a 300-square-foot porch that houses a table big enough to fit eight.
"With this covered porch, we've nearly doubled the living space," Ann said. "It is not uncommon for us to look out a window in the morning and see someone sitting on the porch with a cup of coffee."
The Roost is decorated with items native to College Station to help stay true to its roots, Ann said.
"When they were updating the suites at Kyle Field, I was able to get my hands on a piece of granite from one of the old suites," Ann said. "I had it made into this rolling table for the guests to use in the kitchen."
Light fixtures were made from New Republic Brewing Co. kegs, and Ann serves her guests What's The Buzz coffee.
The backyard features a chicken coop, beekeeping area, vegetable garden and lots of flowers.
"We want our guests to feel welcome, so we've made this serene area in the middle of town for them to stay and feel at home," Ann said. "They can wake up in the morning and grab some fresh eggs from our chickens and pick some veggies from our garden and make breakfast."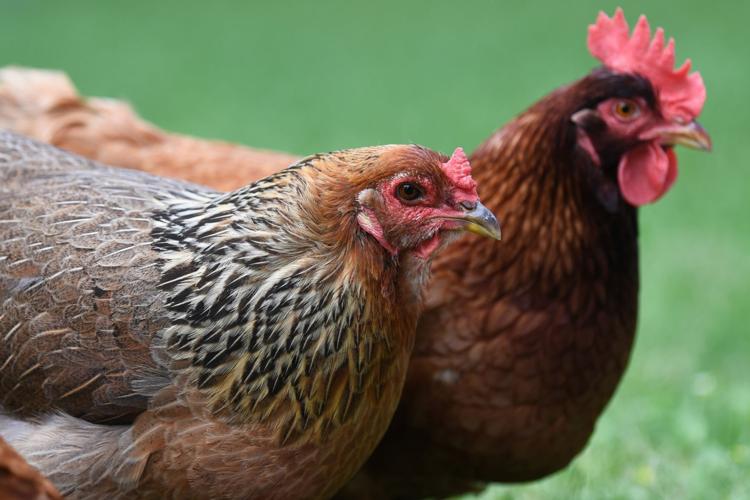 Ann said that the chickens, which she refers to as "the girls," have been a great addition to their backyard: "When our six kids left home, I said, 'What do you do when your chicks fly the nest? You get more chicks.' The girls love having visitors, and all of our guests have loved the chickens.
"... We have this space that isn't being used year round, so why not open it up to the public," she said. "We have an open home and an open heart."
Be the first to know
Get local news delivered to your inbox!