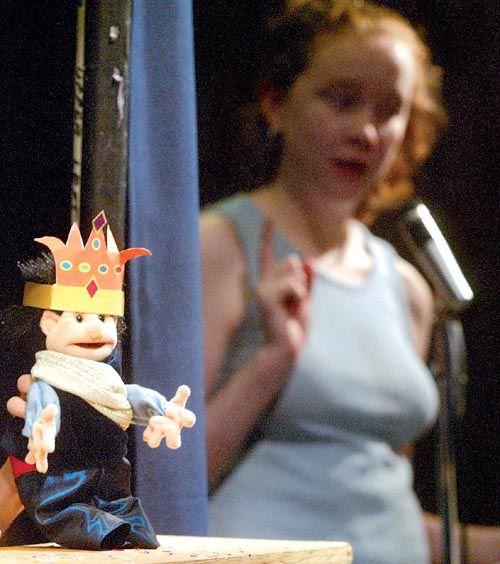 A different approach to reading
Eagle photo/Patric Schneider
Heather Huey, 13, narrates a puppet show titled "The Mighty Mikko" on Tuesday at the Bryan Public Library as part of the Summer Reading program. The show was performed by area teenagers who are helping with the program. Two performances took place Tuesday, and about 120 children attended each performance.
Be the first to know
Get local news delivered to your inbox!