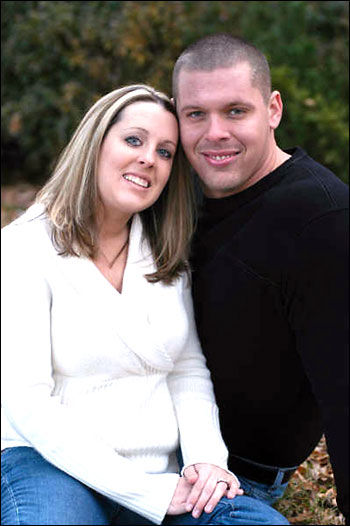 Mrs. Jennifer Hurd of Searcy, Arkansas is pleased to announce the engagement and approaching marriage of her daughter, Amy Lynn to Chad Barkley Bilski, son of Charlotte O'Neal of Austin, Texas and the late Timothy Bilski. Amy is also the daughter of the late David Hurd. Grandparents of the bride-elect are Mr. and Mrs. Maurice Hurd of Paragould, Arkansas and Mrs. Pat Rhodes and the late A.J. Rhodes of Hope, Arkansas. Grandparents of the prospective groom are Mr. and Mrs. B.Y. Boeker and Mrs. Dorothy Bilski and the late Steve Bilski of Brenham, Texas.
Amy is a 1997 graduate of Harding Academy in Searcy, Arkansas and a 2002 graduate of Blinn College in Brenham, Texas. She is employed by Waltman & Grisham in College Station, Texas.
Chad is a 1999 graduate of Brenham High School and is employed by Crossing Place Apartments in College Station, Texas.
The wedding will take place Saturday, May 27, 2006 at 3:00 PM at Pebble Creek Country Club in College Station. The couple will reside in College Station.