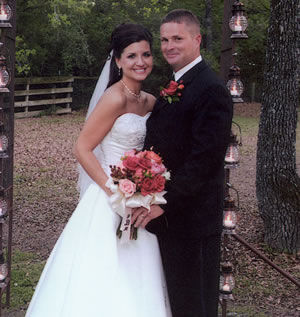 Mandie and Jared were married on April 1, 2006 in Bryan, Texas, with their four children, Gaven, Colton, Justus, and Camryn, participating as they were united in Holy matrimony, as well as their loving family and friends who witnessed this joyful union.
With God's guidance and the support of their family, they look forward to a lifetime of loving one another and experience all that life has to offer.
Mandie and Jared celebrated their first anniversary with a well-deserved cruise to the tropics. They enjoyed every second together and came home safe and tan!