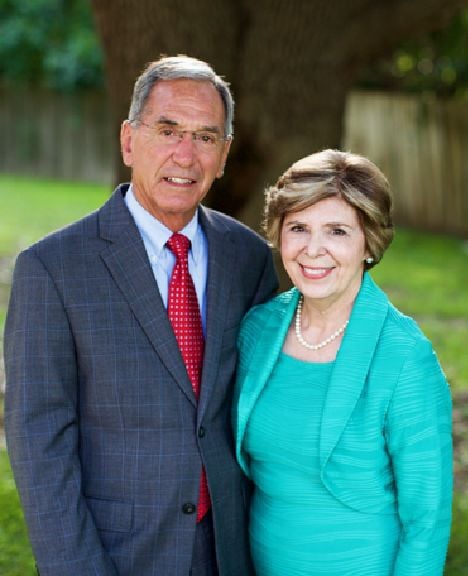 Vince and Kathy (Palermo) Patranella are celebrating their 50th wedding anniversary. They were united in marriage on June 28th, 1970, at St. Anthony Catholic Church in Bryan. Vince attended Saint Edwards University in Austin, later transferring and graduating from Texas A&M University with a degree in Agronomy as a member of the class of 1969. Kathy graduated from Sam Houston State University in 1969 with a degree in History. Vince established Brazos Bottom Crop Care, an agricultural service company in 1971 in the Brazos River Bottom area and continues to operate the business. Kathy taught school in the Bryan Public School system for several years and spent most of their married years as a homemaker. They have been blessed with two wonderful sons and daughters-in-law, Cory and Lorena Patranella, and Clay and Ashley Patranella. The blessings continue with grandchildren that have added so much joy to their lives, Luke and Victoria Patranella, Natalie, Gianna, and Olivia Patranella, and Matt and Kara Childers. Vince and Kathy are grateful to our Heavenly Father for the opportunity to share the last 50 years together. They would like to extend their gratitude to their children, grandchildren, brothers, sisters, in-laws, nephews, nieces, cousins, and great friends that have shared this journey with them. You have enriched their lives and they love you all.
Be the first to know
Get local news delivered to your inbox!