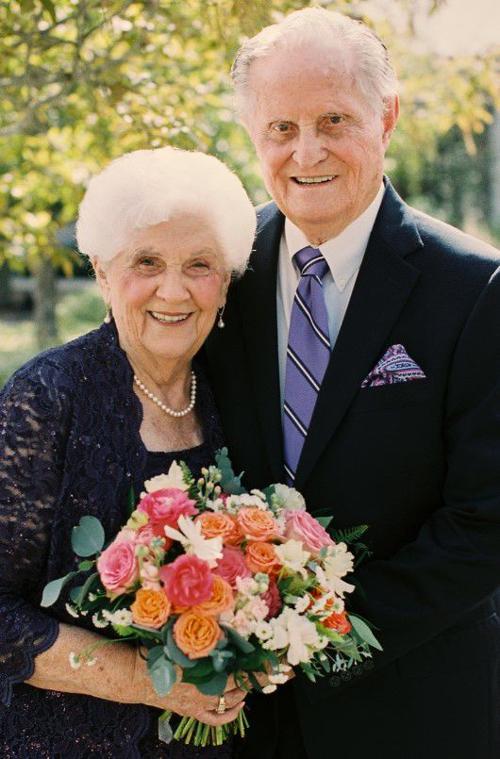 C.B. "Buddy" and Jeane McGown of Bryan are celebrating their 70th wedding anniversary. Brought together on a blind date set up by Buddy's mother, these two fell head over heels and were married June 30, 1950 at the First Baptist Church in Hubbard, Texas.
The McGowns reared their family in Bryan, TX and were lifelong educators in BISD. Buddy was the SFA High School band director, Principal at Bonham and Henderson, and BISD Assistant Superintendent for a total of 38 years; Jeane was a typing and shorthand teacher at SFA High School and then at Bryan High School for a total of 33 years.
They have two children: Karen and husband Rudy Loehr and Mike McGown and wife Judy; six grandchildren and six great-grandchildren. Best wishes to this wonderful couple!