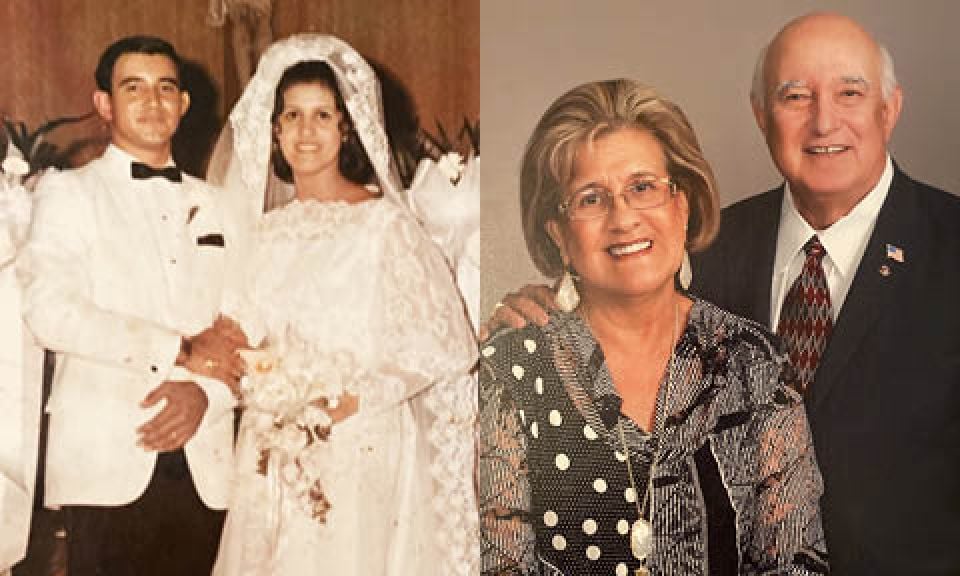 Lauro Garza Sr., and Dorothy G. Garza of College Station, Texas are celebrating their 50th wedding anniversary. They were married May 31, 1970 at St. Teresa Catholic Church in Bryan. Lauro attended Texas A&M University in 1967, met his sweetheart on campus, after the stint at Texas A&M, he entered the job market and worked as a steel detailer for Central Texas Iron Works in Waco, Texas. He then enlisted in the U.S. Army and after the first year was sent to the Vietnam war for 15 months. He then returned and married Dorothy Grimaldo. After their wedding, Lauro completed his 3 year commitment in the Military he then went to work as a design draftsman for Architects and Engineers for 42 years. The latter part of his years until retirement in 2014 he was project Architect/Project manager for design and construction projects. Dorothy is a 55 year retired LVN Nurse and loved doing what she did. Being married to her husband Lauro for 50 years and having her children and grandchildren has been a wonderful blessing. Lauro and Dorothy are blessed with two children, Dr. Sonia R. Jennings and husband John P. Jennings of San Antonio, Texas; two grandchildren, Lauren E. Jennings who is attending Tulane University in New Orleans, La., and Andrew J. Jennings who is also attending Tulane University; and their son, Lauro Garza II and wife Valarie Garza whom reside in Las Colinas, Texas.
Be the first to know
Get local news delivered to your inbox!